This Cobra Kai Fan Theory Explains How Daniel Could Save Miguel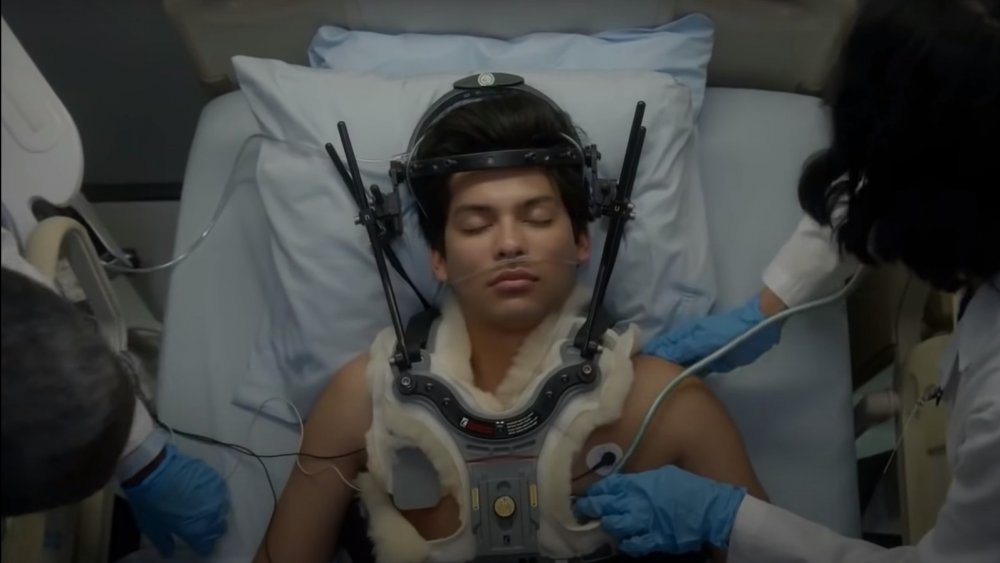 Netflix
Contains spoilers for season 2 of Cobra Kai
The story so far: In 1984, 17 year old Daniel LaRusso (Ralph Macchio) moved from Newark, New Jersey to sunny Reseda, California, and — whether intentionally or not — jackknifed the existence of his troubled classmate, Johnny Lawrence (William Zabka). 34 years later, through perseverance and American can-do-manship, Lawrence eventually pulls the pieces of his shattered existence back together, reopening his childhood karate dojo and taking a group of young wards under his wing. LaRusso, now a successful businessman and happily married father of two, is physically (perhaps even spiritually) unable to allow Lawrence a fraction of the happiness he himself enjoys. He starts a rival dojo, mimicking the practices of his old sensei (Pat Morita), a man who used to make him perform manual labor as a somewhat unorthodox method of karate mentorship.
At the end of Cobra Kai's second season, an all-out martial arts donnybrook breaks out, as happens all too often in high school. Johnny's star pupil, Miguel (Xolo Maridueña), is knocked off of a balcony and out of consciousness, requiring emergency medical help. Now we're all waiting on the edge of seats through this interminable hiatus to discover Miguel's fate.
Speaking to EW, LaRusso actor Ralph Macchio revealed that season 3 will see Daniel returning to Okinawa, the setting for 1986's The Karate Kid Part II. The "why" of the trip hasn't been addressed by the show's cast and crew, but one fan theory makes a compelling argument for why the celebrated former All Valley champ would jet off to Japan: He wants goop. Healing goop.
Cobra Kai never dies ... with the help of healing slime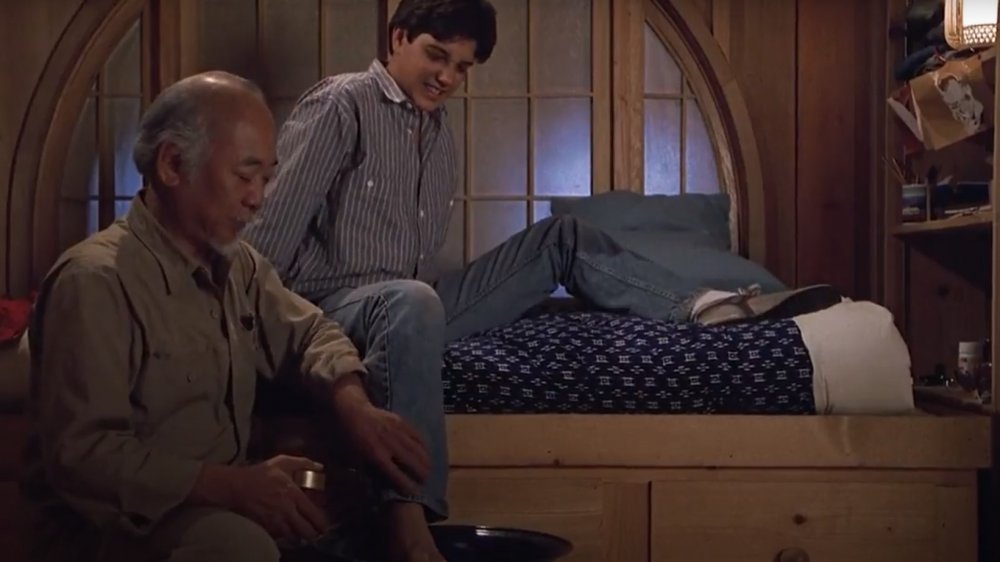 Columbia Pictures
The theory, posted to Reddit's /r/CobraKai forum by user AprilBook-lover, harkens fans back to 1989's The Karate Kid Part III. There, Daniel briefly trained with the nefariously beponytailed Terry Silver, Cobra Kai's founder and financier. Silver encourages Daniel to go nuts on a wooden training dummy, causing the young buck to injure himself. Mister Miyagi then treats Daniel with a foot bath of green goop, and Daniel walks off his injuries, no muss, no fuss. What is the green goop? How does the green goop work? These are all fair questions.
If, to your eyes, green goop derived from the exceptionally rare Deus Ex Machina plant sounds like exactly the sort of thing that a kid in a karate-induced coma might need, you're not alone. The fan theory posits that Miyagi got his hands on the slime during the duo's trip to Okinawa in the previous movie. Maybe Cobra Kai-era Daniel is going back for seconds, hoping to save Miguel with that oldest and most honored of medical treatments: homeopathic Gak.
Of course, if you wanted to cut even deeper, maybe Daniel is actually headed back to Okinawa to pick up the sacred shrine from the Karate Kid animated series, the one with the power to reverse the aging process, turn people tiny, and make the Soviets better at hockey. That thing would probably get the job done.