Why Mythrol From The Mandalorian Looks So Familiar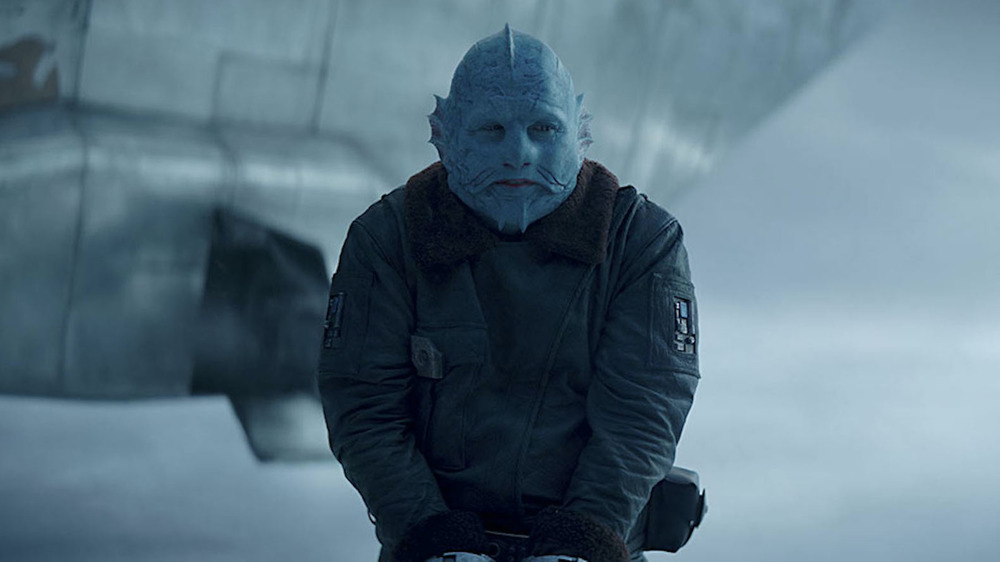 Disney/Lucasfilm
The second season of Disney+'s live-action Star Wars streamer The Mandalorian continues to unfurl before our very eyes, and times continue to be perilous for Mando (Pedro Pascal) and the Child. While episode 3 found the duo finally bumping into a few Mando-fied allies (Katee Sackhoff's Bo-Katan Kryve chief among them), it didn't really find them any closer to re-uniting the Force-sensitive foundling with his own people. It did, however, see them get a not so gentle push in the right direction — that of former Jedi master Ahsoka Tano (Rosario Dawson). En route to that fateful meeting, episode 4 finds Mando and the Child rendezvousing with a couple of old friends in Cara Dune (Gina Carano) and Greef Karga (Carl Weathers). And as that story unfolded, it also found Mando bumping into the familiar face of his episode 1 bounty.
Said bounty was the blue-faced misanthrope known as Mythrol. And when last we saw the law-breaker, he'd been frozen in Carbonite, and delivered to the Imperials he'd presumably crossed. Without spoiling anything, we'll simply say his return in the latest episode of The Mandalorian is a notable surprise, that pays off in unexpected ways.
Equally unexpected is the actor who portrays the character in both of his The Mandalorian appearances, because even if he's cloaked by tons of prosthetics, we're betting he still seems a bit familiar to most. That's because he has been hamming it up on screens big and small since the mid-nineties. It's Horatio Sanz under all that Mythrol make up on The Mandalorian, and here's where you've seen him before.
Horatio Sanz was a Saturday Night Live regular for over a decade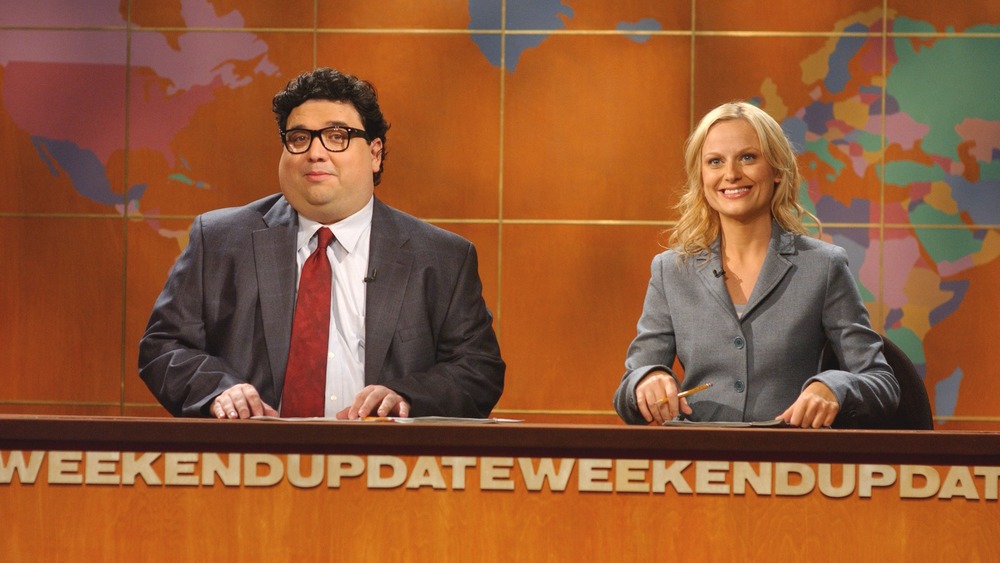 NBC Universal
Though he's lost a bit of weight in the years since his departure, it's likely most viewers still know Horatio Sanz for his memorable time on NBC's long-running sketch comedy series Saturday Night Live. All in, Sanz spent a full 13 seasons on SNL, first appearing as a featured player for the show's 24th season on air in 1998. Over the years, Sanz was a frequent collaborator with Saturday Night Live legend Jimmy Fallon, and made quite a name for himself with hilarious portrayals of celebrities including Ozzy Osbourne, Elton John, Aaron Neville, and Rosie O'Donnell among others.
Sanz, of course, contributed a few memorable original characters during his time on SNL as well, most notably cartoonist Jasper Hahn (whose drawings always end up looking like genitalia), and Gobi (the cannabis-loving co-host of "Jarret's Room"). 
Horatio Sanz more than left his mark on the Saturday Night Live in his 13 season run, but his success on the series should hardly have come as a surprise. The truth is, sketch-comedy is sort of in the Chilean-born funnyman's blood. And in the years prior to his first SNL appearance, Sanz cut his teeth in sketch-land as a founding member of legendary Upright Citizen's Brigade, and even spent a few years as a featured player in Chicago's Second City comedy troupe. He's hardly left his improv days behind hims since leaving SNL, by the way, having also made several appearances on IFC's sketch hit Comedy Bang! Bang!.  
Horatio Sanz strictly played '80s Billy Joel songs in Step Brothers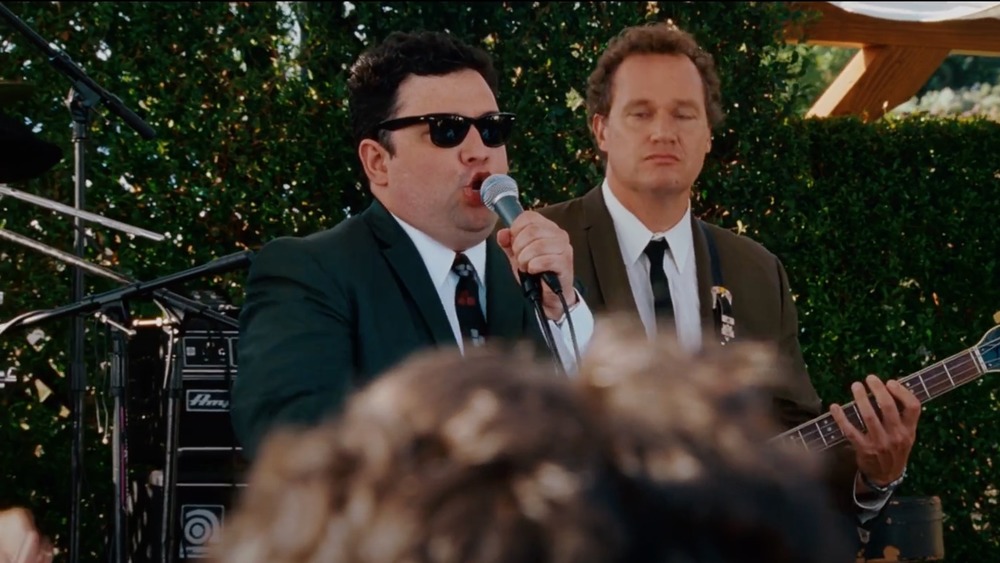 Columbia Pictures/Relativity Media
Even if you've never been a particular fan of Saturday Night Live, there's still a solid likelihood you've seen Horatio Sanz's face before. That's because he made appearances in dozens of other film and television projects from the mid-nineties onward, and he's always managed to stand out even when he's merely making a cameo appearance. The actor actually made his big screen debut in the 1994 remake of Miracle on 34th Street, but comedy fans no doubt recognize Sanz from appearances in series like 30 Rock, Parks and Recreation, and recent Netflix hist like Love and GLOW.
He has, of course, also made memorable cameos in films like Road Trip (French toast anyone?), The Dictator (opposite Borat mastermind Sacha Baron Cohen), and Bachelorette (as the "barely attractive guy"). Of all Horatio Sanz's big screen appearances, though, few are quite as memorable as his scene-stealing turn as a testy wedding singer in the 2008 blended family farce Step Brothers.
And however you might feel about the Will Ferrell and John C. Reilly starrer (directed by The Big Short Oscar winner Adam McKay), you have to admit that Sanz's sardonic portrayal of the Billy Joel-loving leader of the Uptown Girl cover band was one of the film's highlights. That's largely because he sings the hell out of the Joel songs selected for the appearance, and on top of that, his wildly over-the-top (yet oddly appropriate) reaction to drunken heckling of a certain The Stranger-era Joel fan is quite possibly the funniest moment in the film. Even more so when you account for the obvious nod to Sanz's beloved SNL sketch "Jarret's Room."