The Major Clue Dropped About Ozark Season 4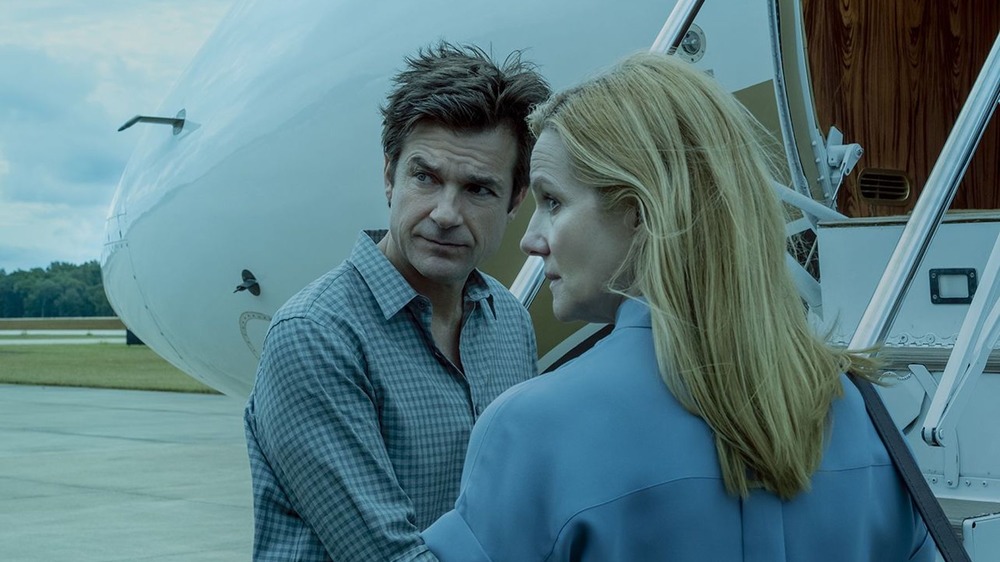 Netflix
Warning: Possible spoilers ahead for seasons 3 and 4 of Ozark.
As any fan of Netflix's pitch-black crime drama Ozark can confirm, matters are far from settled when it comes to who will reign supreme over the Lake of the Ozarks criminal underground. And if there's one thing that's certain as the series barrels towards an explosive fourth and final season, it's that any one of the dueling factions could come out on top.
Considering a Mexican cartel and the Kansas City mob are both involved, that's a bit surprising — who in their right mind would go up against such ruthless operations as those? Marty and Wendy Byrde (Jason Bateman and Laura Linney) were wise enough to not even try, instead going all in with cartel boss Omar Navarro (Felix Solis) at the end of season 3. And it seems even KC mob boss Frank Cosgrove (John Bedford Lloyd) doesn't have much interest in doing the man-dance with Cartel heavies.
There is, however, one Ozark character crazy enough to take on all comers. Her name is Darlene Snell (Lisa Emery), and those who've completed their season 3 Ozark binge know she's determined to reclaim the criminal underworld of the Ozarks in the name of Snell. You also know she's enlisted the help of another fearsome Ozark femme to help the cause in fan favorite Ruth Langmore (Emmy-winning firecracker Julia Garner).

While we're as fascinated as anyone to see how these two headstrong ladies working together in Ozark's final season, we're also not expecting the alliance to last very long, because Ruth doesn't play well with others and Darlene is ten shades of crazy the likes of which Ruth has never seen.
As it happens, Julia Garner's recent words on the upcoming season of Ozark might signal that Ruth is ready to forge her own path in season 4.

Is Ruth about to take control of her Ozark fate?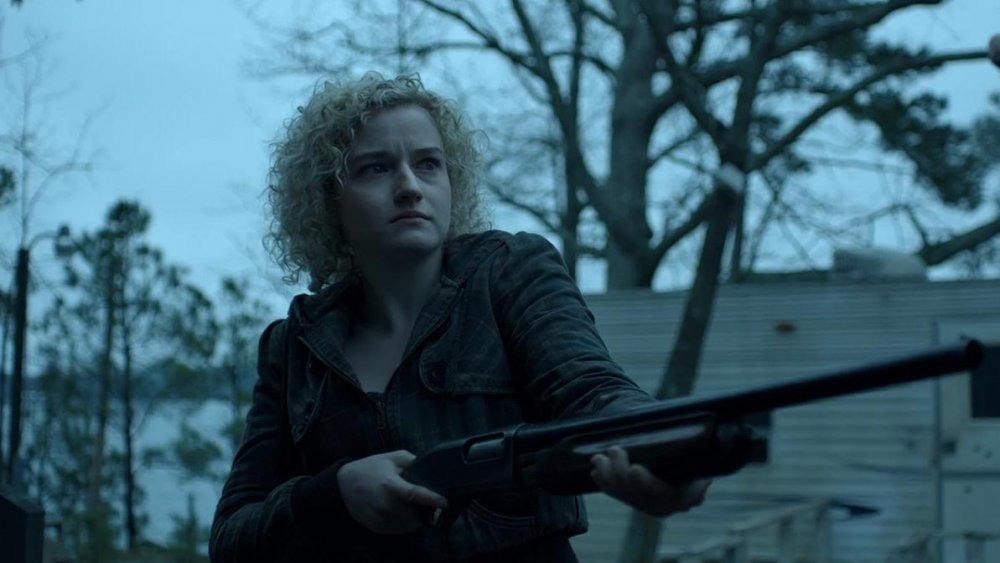 Netflix
That should hardly surprise Ozark fandom, as Ruth has been blazing a path to independence since the series' early days. Even as much as the character has grown since season 1, she's remained largely under the thumb of the Byrdes, and her ensuing entanglement with the wildly unpredictable Darlene Snell will likely bring more of the same, leaving true independence frustratingly out of reach for the whip-smart, foul-mouthed Lady Langmore.
But during a virtual Ozark panel with Deadline, Garner might've alluded to major changes coming for Ruth in season 4, teasing that the character's desire to prove herself may ultimately set her free. "I don't know if anybody is morally good in the show. But I will say this, [Ruth's] like an underdog. Everyone kind of underestimates her and she always has to prove herself in a way."
If you're looking for words to key in on from that statement, "underdog" and "underestimate" are probably the most significant, because Ruth has played the part of "girl least likely" since Ozark began. She's also the character who's shown the most emotional and intellectual growth, however, and she continues to be the one person the Byrdes, the FBI, and likely even Darlene Snell overlook in terms of ambition and shrewdness. To date, only Janet McTeer's Helen Pierce (who offered to put her in charge of the cartel's laundering operation) seemed to see Ruth's true potential.
It remains to be seen, of course, if desire and potential will be enough to position Ruth atop the region's underworld, but given her knowledge of Marty's casinos and laundering enterprise, and now her knowledge of Darlene's heroine empire, Ruth is better positioned than most. And Julia Garner clearly thinks Ruth is about to break out and prove herself to the world.