The Real Reason Netflix Cancelled The Order Season 3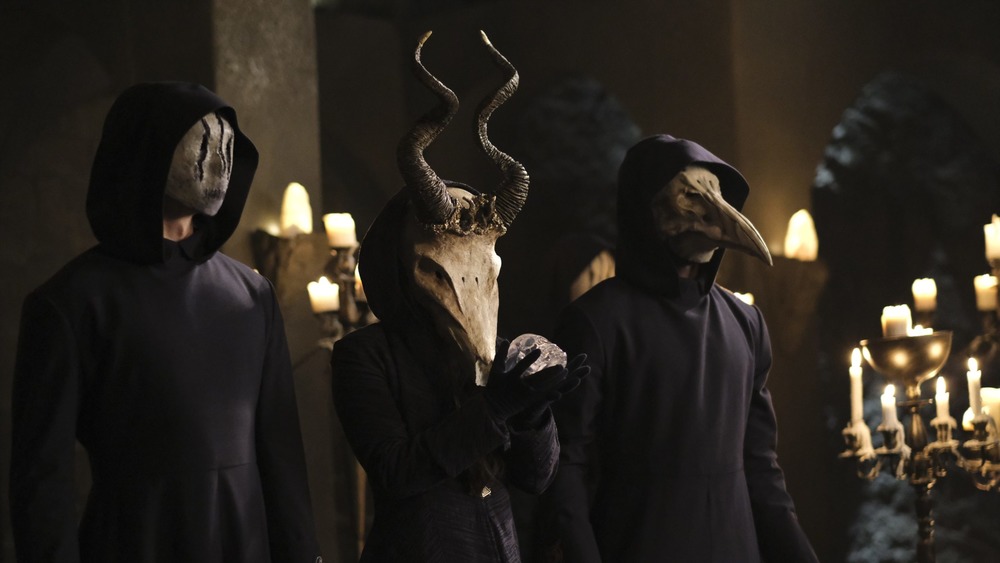 Netflix
Fans of The Order just got the worst news ever.
On November 14, 2020, Netflix announced (via reports in publications like Variety) that The Order, one of the streaming platform's fledgling shows, would not return for a third season, meaning that fans will simply have to make do with its first two seasons. The Order premiered in the spring of 2019, and its second season dropped in June 2020.
Created by showrunner Dennis Heaton, The Order tells the story of college student Jack Morton (Jake Manley), who finds himself drawn into a mysterious and enigmatic group known as the Hermetic Order of the Blue Rose. There, he learns the organization's secrets, learning dangerous family secrets and finding himself embroiled in a war between mythical creatures like wizards and werewolves.
Unfortunately, Jack's adventures have come to an end, and Heaton took to Twitter to express his dismay over the show's cancellation. "For two seasons I was honored to work with an incredible cast and crew on The Order for [Netflix]," Heaton Tweeted. "It is one of the best experiences of my career. Unfortunately, we aren't returning, but I will always cherish the memories and the props I stole. Thank you all for watching."
So why exactly did Netflix cancel The Order without fully finishing its story? The platform doesn't usually explain these decisions, but we can make some solid guesses as to why Netflix canceled The Order ahead of season 3.
Netflix has canceled plenty of shows in 2020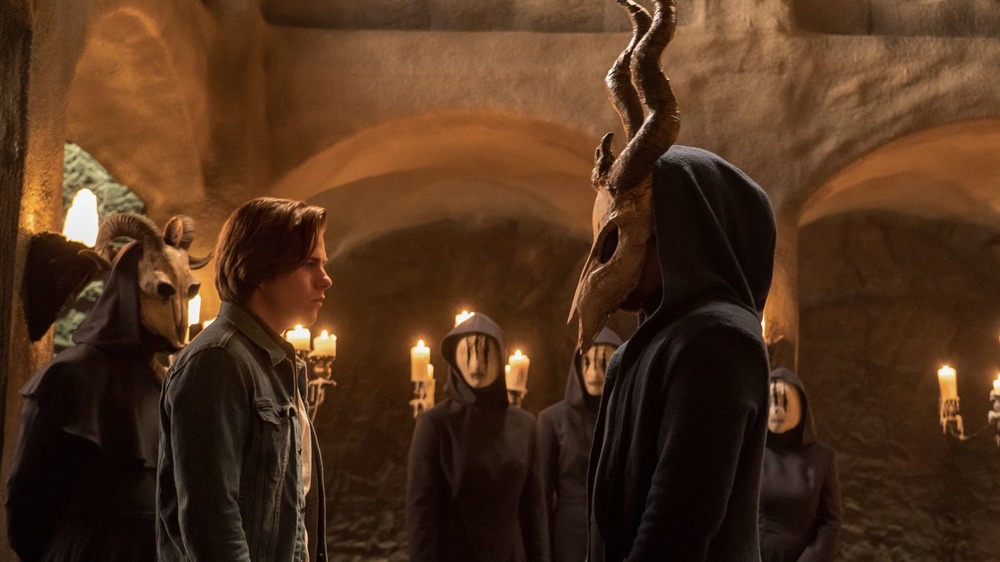 Netflix
The Order's cancellation will be hard to swallow for the show's fans, but they have plenty of company; several other beloved series got the axe at Netflix in 2020. Ahead of The Order, Netflix canceled shows like Dark Crystal: Age of Resistance, Altered Carbon, The Society, I Am Not Okay with This, and more in 2020, and we may even see more cancellations by the year's end.
Netflix is pretty tight-lipped about why they keep some shows and why they cancel others, but at the same time, it's no mystery why buzzy hit shows like The Crown, Stranger Things, and The Umbrella Academy stick around for so long. Over at WIRED, writers Alex Lee argued — in September of 2020 — that most Netflix shows are given two seasons to prove their mettle before possible cancellation, which is exactly what happened to The Order. Among other factors, Lee reports that it's a better investment for Netflix to pick up a new project and try that then commit to a series that might not be performing well with viewers, and he also cites Deadline, which posits that Netflix doesn't think shows with low viewership will gain new audiences after a few seasons.
All in all, axing The Order is clearly business as usual for Netflix, which produces an astounding number of original films and series with every passing year. However, it's unfortunate that fans of The Order won't get to finish their story. The first two seasons of The Order are available to watch on Netflix now.