The Order Season 3 - What We Know So Far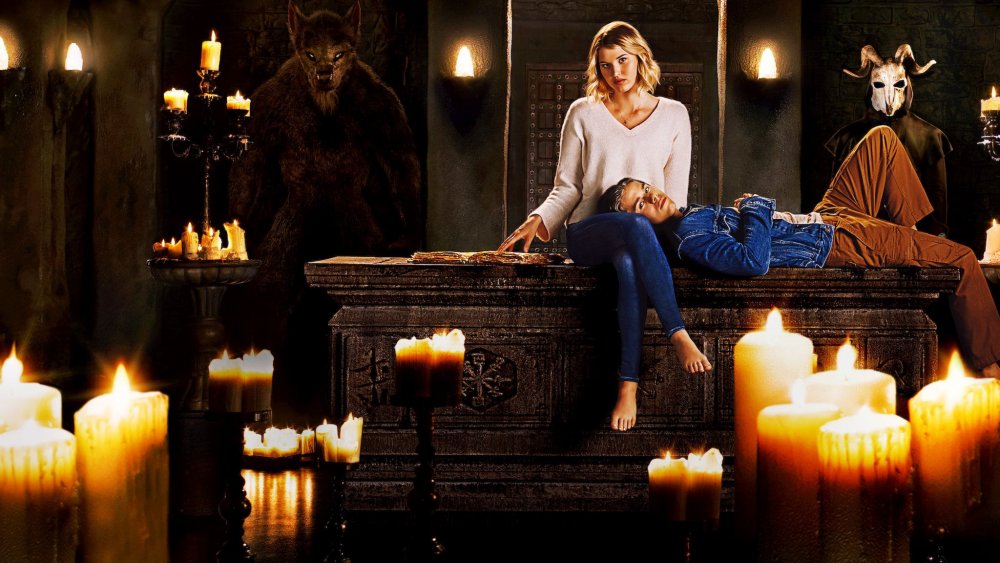 Netflix
Season 2 of The Order was the exact kind of rollercoaster we've come to expect from the show. The Netflix original series has thrilled its fans with its fresh take on old concepts like werewolves, secret societies and magic, along with a heaping helping of horror and supernatural drama. The series revolves around a magical secret society called the Hermetic Order of the Blue Rose, a werewolf faction called the Knights of Saint Christopher, and Jack Morton (Jake Manley), a young Belgrave University student stuck in the middle of it all as he keeps finding out that his family is even more connected to the dark arts than he could have imagined.
Season 2 ups the show's ante with an enticing plot, a continuing struggle between two werewolves who wish to win Jack as their champion, and plenty of peculiar subplots. What's more, it leaves us in such an exciting place that we can't help but wonder what's to come when a third season arrives. Here's all we know about the release date, cast and plot of The Order season 3.
What is the release date for The Order season 3?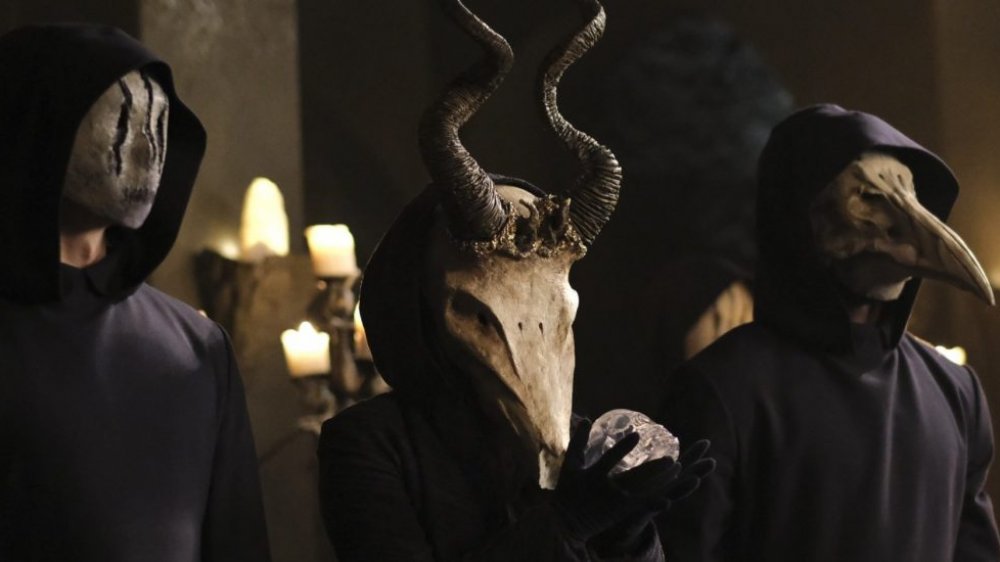 Netflix
Unfortunately, at the moment there's no precise release date for The Order season 3. Don't worry, though — this isn't necessarily bad news. After all, season 2 only recently dropped, and we would be very surprised if Netflix wouldn't be willing to continue a success story like The Order. Most likely, a renewal's not a matter of "if," but a matter of "when."
Fortunately, we can hazard a guess about the "when," too, because the show's release schedule has been more or less predictable. We know that the show's first season came out in March 2019,  and season 2 dropped on June 18, 2020. Knowing this, it might be reasonable to assume that season 3 is coming at some point during 2021. Of course, current world events have played havoc with production schedules, and if this affects The Order season 3, we just might have to wait for our Hermetic Order of the Blue Rose fix until 2022.
Who's in the cast of The Order season 3?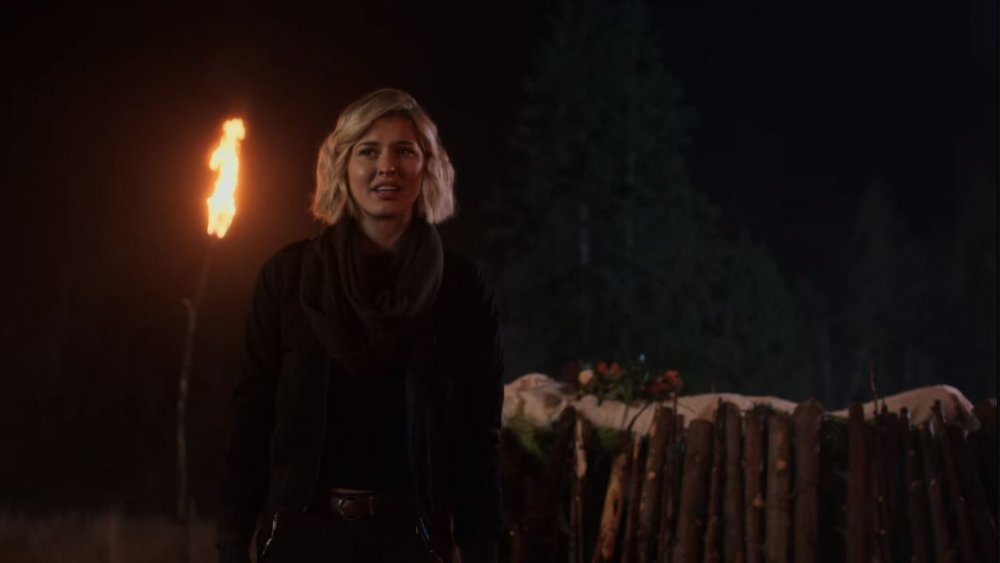 Netflix
The Order's focal point is Jack Morton, series protagonist and current champion of the werewolf Silverback. Knowing this, it's a fair bet that actor Jake Manley will return to the role for season 3, perhaps once again starting a new season with a radically different hair color. In all likelihood, we'll also see the return of grand magus Vera Stone (played by Katharine Isabelle), Nicole Birch (Anesha Bailey), and the champions of the show's various werewolves – Hamish Duke (Thomas Elms), Randall Carpio (Adam DiMarco), Gabrielle Dupres (Louriza Tronco), and the freshly demonic Lilith Bathory (Devery Jacobs). We're probably also going to see some new faces, and of course, pretty much any character that's still alive or otherwise able to move around might make a comeback. In fact, this being a show about dark magic, even dead characters aren't necessarily out of the question.
Speaking of dead characters, there's a very big question mark hovering above the return of Alyssa Drake (Sarah Grey). After all, she appeared to die at the teeth of Midnight the werewolf in the season 2 finale, "New World Order, Part 2." Will this mean she's out of the show for good? During The Order's Comic-Con@Home 2020 panel, series creator Dennis Heaton was pretty adamant about the finality of Alyssa's death. After replaying her last scene, he responded to a question about whether or not Alyssa was really dead thusly, "Of course, she is. She was killed by a werewolf ... Her throat was ripped out. People die when their throats get ripped out by werewolves."
For what it's worth, we think Heaton doth protest too much. There could certainly be some creatorly double-speak at play here. Even if Alyssa is actually dead from her werewolf wounds, she might still be magically resurrected. If the series is renewed for season 3, we may just get to find out if this was the intention all along.
What is The Order season 3 going to be about?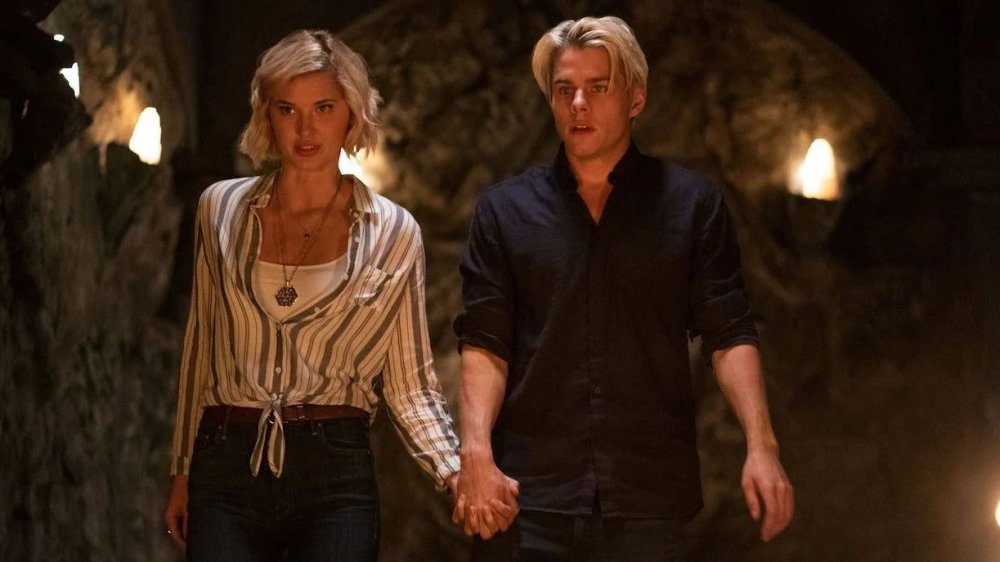 Netflix
Season 3 of The Order has no shortage of plotlines to follow. Jack's former werewolf hide, Midnight, is set to start the season as a full-on antagonist, having ripped Alyssa's throat open in the season 2 finale. Since Midnight pretty much possessed its new champion, Gabrielle, chances are she's not too happy about this turn of events, either. As for Jack himself, he was last seen heading into the woods with Alyssa's bloodied body and an extremely powerful magical book known as the Vade Maecum Infernal. Is he planning to unleash its virtually unlimited power to go for resurrection? If he succeeds, will Alyssa return unchanged? What what will she do with powerful Foris Factorum incantation season 2 put at her disposal? 
Apart from the possibility of whipping out the most powerful magic the show has ever seen, and presumably dealing with its inevitable repercussions, season 3 will also have a fair few other issues to tackle. Vera, the grand magus, is currently de-powered. Lilith, who spent a large chunk of season 2 trapped in Hell, is now a demon herself. It will be interesting to see how they cope with their respective situations, and what challenges they and the other characters have waiting around the corner. Here's hoping we get to find out sooner rather than later.