Tom Holland Not Sure Spider-Man Will Be In Avengers: Infinity War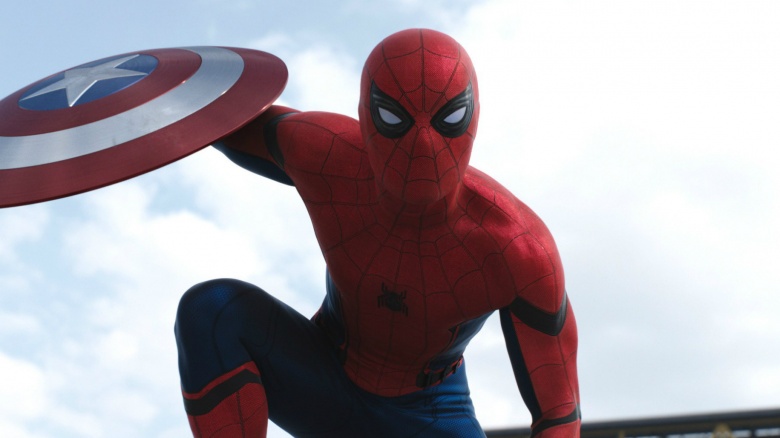 Spider-Man has a complicated place in the Marvel Cinematic Universe, and it has nothing to do with his storyline.
Unlike most of the other iconic characters created by the comic book company, Marvel doesn't actually own the rights to Spidey. Sony does. And although the two media giants struck a deal to introduce Tom Holland's version of the character in Captain America: Civil War, it's not yet clear if that arrangement will continue with future Avengers flicks after the upcoming Spider-Man: Homecoming. And it's apparently not all that clear to Holland, either.
In a recent interview with Variety, Holland said he isn't sure if he'll be able to bring the character back to the MCU, casting doubt about a potential role in 2018's Avengers: Infinity War. "It's all up in the air," he said. "I believe some sort of deal is in the mix, but I'm unclear as to what that deal is."
On the upside, that means there's still a chance the studios could work something out. However, as Collider points out, Tom Rothman, who runs Sony Pictures, wasn't in charge when the Civil War deal was struck. He could decide to expand the franchise away from the MCU, or at the very least, he might want more money to share the character.
Either way, Holland also confirmed to WWD that there are already plans for a sequel to Homecoming. "We're talking about the second one and who the villain is going to be and where we're going," he said.
And while we might not see Spider-Man in another MCU film, Marvel seems to be cool with lending a few Avengers to Sony. Robert Downey Jr. will appear as Tony Stark in Homecoming. 
That movie drops July 7, 2017. Meanwhile, check out a few Marvel comic movies they'll never be allowed to make.