Why Booker From Freaky Looks So Familiar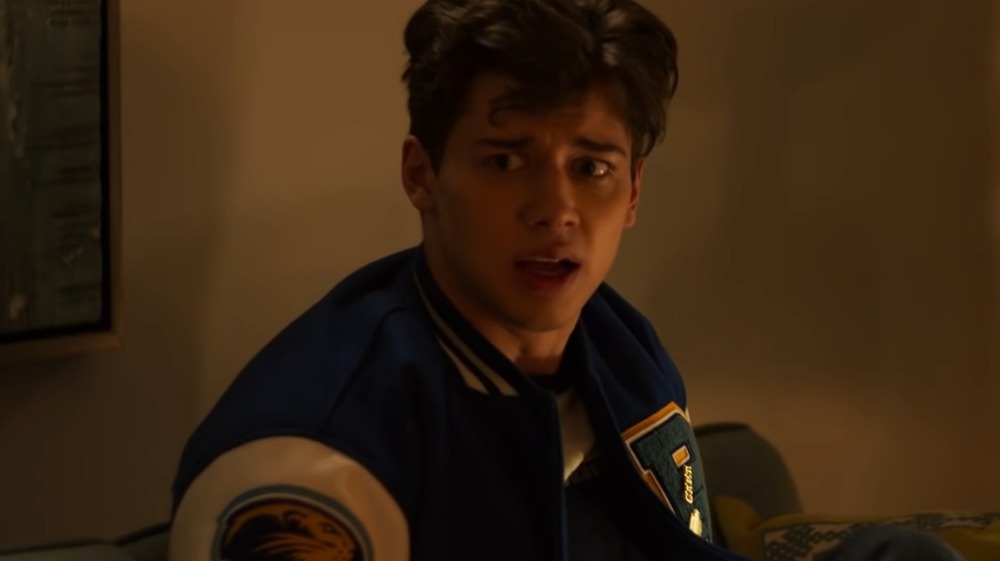 Universal Pictures
Hollywood is adding a new spin to the old Freaky Friday body swap trope in Freaky, a movie that features a serial killer played by Vince Vaughn swapping places with shy teen Millie (Kathryn Newton). With a killer inhabiting her body, everyone that Millie knows is in danger, including her sporty crush Booker. And if you've been keeping up with the teen TV scene in recent years, then the actor who plays Booker in Freaky should look familiar.
The young star is Uriah Shelton, an actor who has been steadily working in Hollywood since he was a child. While he officially kicked off his career on a 2007 episode of Without of Trace, it's more likely that you know him from one of his more recent TV roles. The 23-year-old has been steadily moving up the ladder and wisely taking on small roles in high-profile shows over the last few years, but Freaky could mark a turning point in Shelton's career, as it is his first major movie role.
Just because he's not a blockbuster regular yet doesn't mean you haven't seen Shelton before. On the contrary, the baby-faced Booker is just the latest in a long line of teen roles the actor has played so far.
Uriah Shelton is a precocious tween on the A&E original series The Glades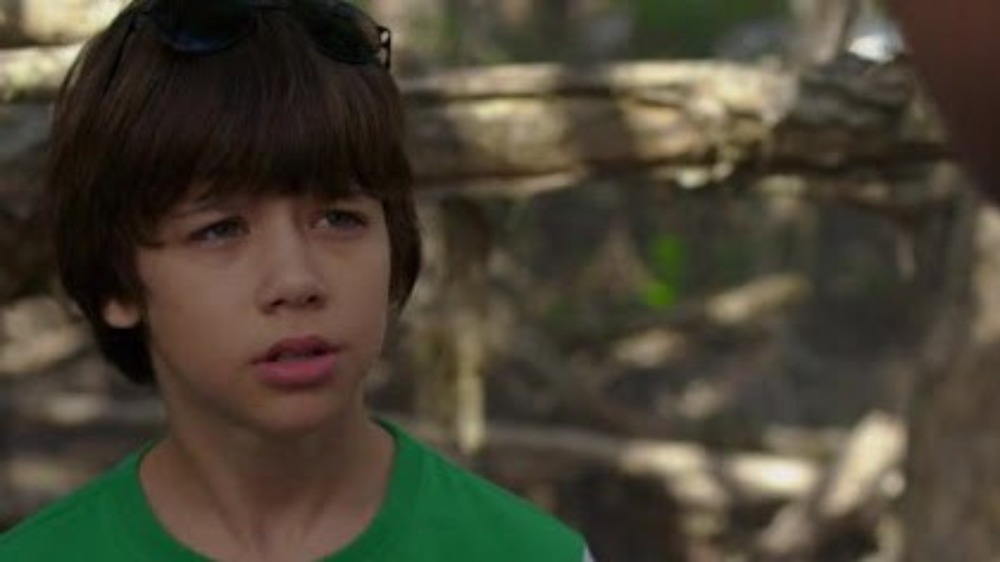 A&E
Hey, remember when A&E still aired original scripted series? Back in the good old days of 2010, the cable channel was home to The Glades, a procedural about Chicago cop Jim Longworth (Matt Passmore), who moves to the Florida everglades to pursue the quiet life. Instead, he finds an area plagued by an uncommonly high murder rate with plenty of cases for him to solve. On the upside, his job leads to natural encounters with a charming nurse named Callie (Kiele Sanchez) and her tween son Jeff, played by Shelton.
Jim and Callie's burgeoning relationship is one of the show's best ongoing storylines, and as they bond, he becomes a surrogate father figure for Jeff. Shelton even gets to stretch his acting muscles a bit in season 2 when Jeff's dad is released from prison and Jeff struggles with the fact that his parents are unlikely to get back together. While the focus of the show was always on the murder of the week and the central romance between Jim and Callie, Shelton managed to stand out as a strong recurring character who added both complications and depth to the will-they-or-won't-they dynamic between the show's leads.
Uriah Shelton joined Boy Meets World sequel series Girl Meets World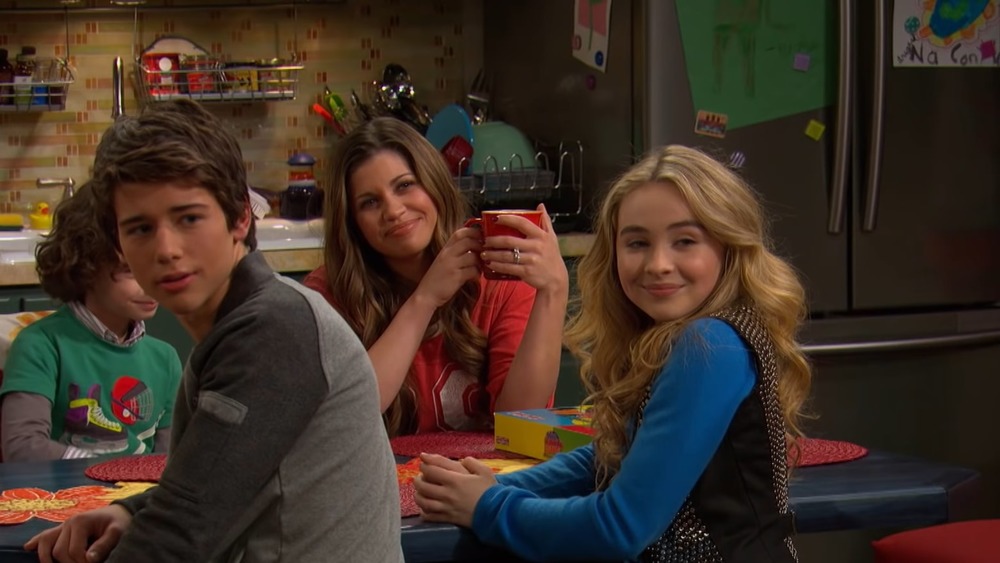 Disney Channel
Near the end of Boy Meets World, Cory Matthews' parents welcome their fourth child, a little boy named Josh. Aside from a sweet conversation in the series finale wherein Cory imparts some wisdom to his much younger brother before embarking on his adult life, Josh doesn't have a major role to play. Happily, he's in high school by the time the Disney Channel spinoff, Girl Meets World — which followed the life of Cory and Topanga's teenage daughter Riley — came around. 
Uncle Josh, as Riley teasingly calls her uncle who's only a couple of years older than her, is a recurring character on the show, but his unflappable, cool guy persona earned Shelton plenty of young fans. In the show's final season, there were even hints that Josh and Riley's best friend Maya would potentially one day date. Overall, the Disney series not only gave Shelton ties to a beloved '90s comedy, it also made Josh an integral part of the Matthews family, which was a win for new and old fans of the Boy Meets World universe.
A small, but memorable 13 Reasons Why role marked Uriah Shelton's Netflix debut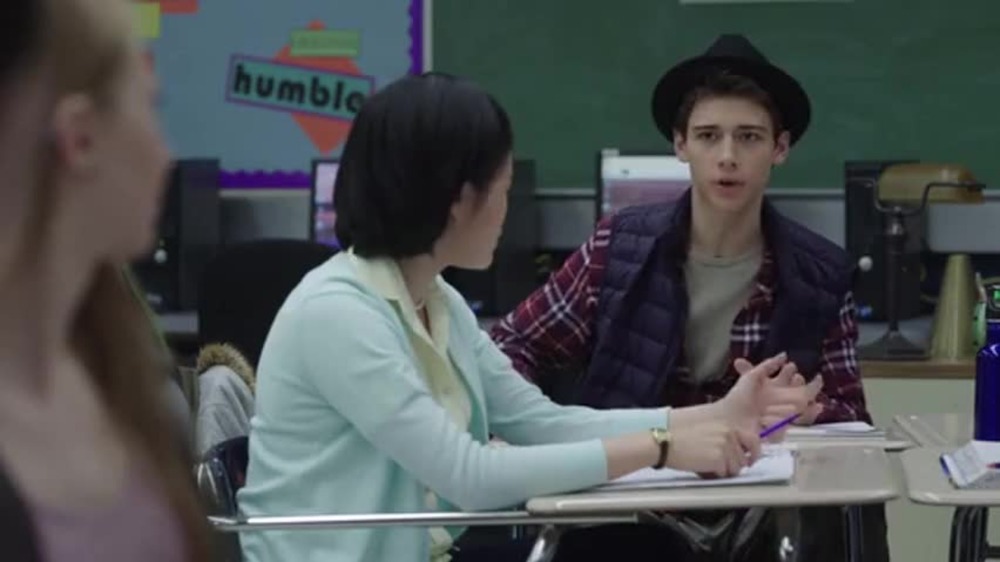 Netflix
Netflix's 13 Reasons Why is one of TV's most depressing series, and no, that's not hyperbole. The students at Liberty High School deal with suicides, murders, school shootings, and assaults at an alarming rate. In some ways, Shelton is lucky that his season one role is a small one, because anyone who sticks around for more than one episode runs the risk of having an unthinkable tragedy befall them.
In two episodes of the show's first season, Shelton stars as a jaunty hat-wearing character known only as Pratters. The character's biggest contribution to the series is insensitively complaining about having to take suicide awareness classes after the tragic death of Hannah Baker (Katherine Langford). However, in the hierarchy of horrible things character's do on 13 Reason Why, Pratters' insensitive attitude and smart mouth practically qualify him for sainthood.
Uriah Shelton is a stereotypical '00s mean teen on Looking for Alaska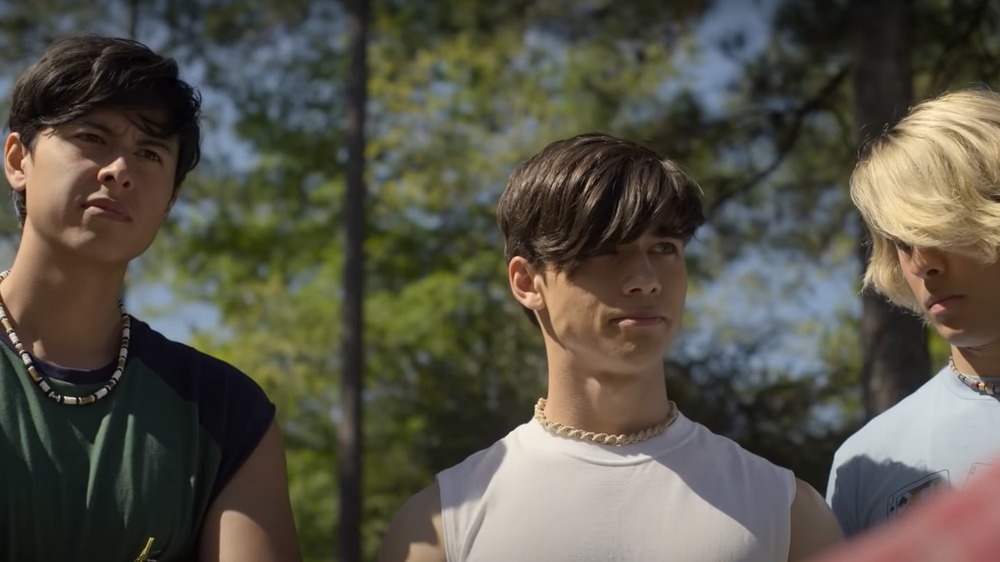 Hulu
He may have just missed out on playing a proper bully on 13 Reasons Why, but Shelton nabbed a mean teen role in Hulu's adaptation of John Green's Looking for Alaska. Set in 2005, the series follows students at an unconventional boarding school as they learn about life, love, and heartbreak. Shelton stars as Longwell Chase, a member of the Weekend Warriors.
Longwell and his friends earn their unflattering nickname due to only staying at the school during the week and then heading home to the comfort of their McMansions during the weekend. Despite not being the ringleader of his group of rich bros, Longwell still finds himself embroiled in a prank war with the show's nerdy protagonists, and he ends up with his majestically swoopy brown hair dyed green in the process.
Since he began acting at such a young age, it's unsurprising that Shelton has played both the nice guy and the bully in a variety of teen shows. But now that he has Freaky under his belt, there's no telling where this young actor will pop up next.