This Was Sean Connery's Final Wish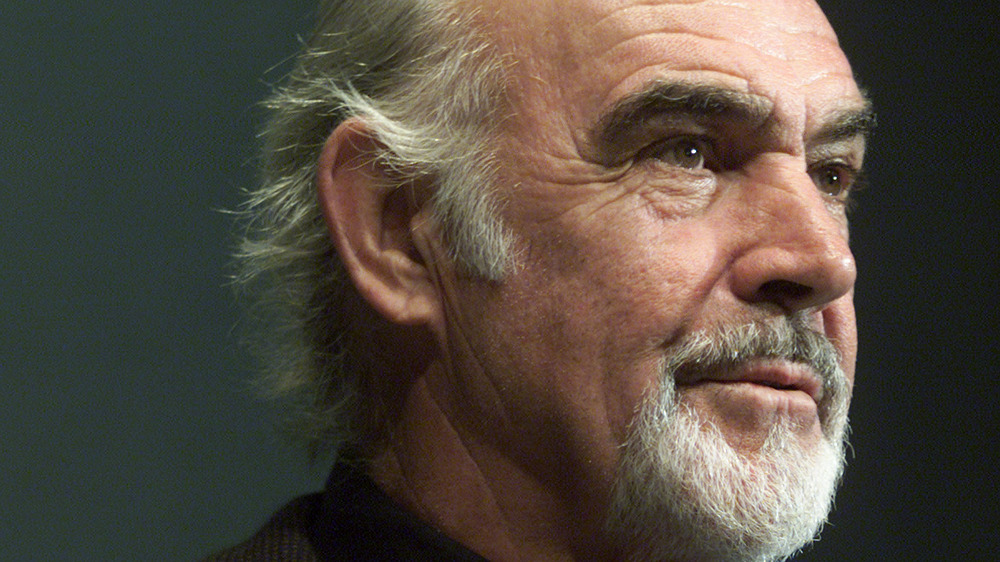 Mark Wilson/Getty Images
On October 31, 2020, the world lost a movie legend. Sir Sean Connery, best known as the original big-screen James Bond, passed away at the age of 90.
Playing one of the most iconic film characters of all time would be enough for most actors, but Connery went on to have a remarkable career. No one else was better suited to portray Indiana Jones' father, and he even won the Academy Award for Best Supporting Actor for his role in 1987's The Untouchables. His resume's rounded out by beloved performances in Time Bandits, Highlander, and The Hunt for Red October, just to name a few.
While Connery hadn't acted for years prior to his death, he leaves a legacy that more than speaks for itself. He also leaves behind a son, Jason Connery, and wife, Micheline Roquebrune, who recently spoke to the Scottish Mail (per Metro) about one final wish he wanted fulfilled upon his passing. 
Sean Connery wished for his ashes to be scattered in Scotland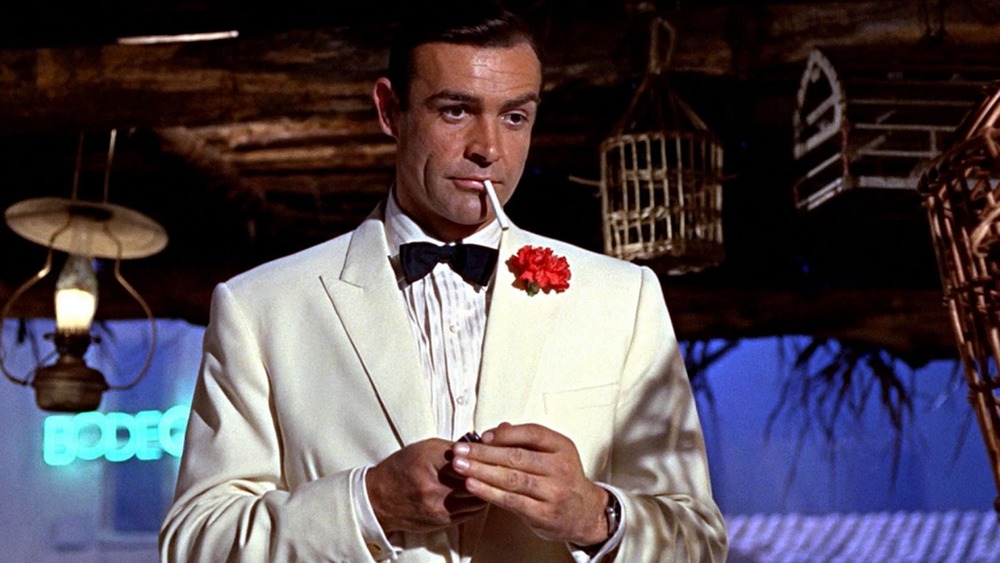 United Artists/MGM
According to Connery's wife, the actor wished for his ashes to be scattered both in the Bahamas and in his native Scotland. During his final years, Connery led a quiet life in a gated community within the Bahamas, but naturally, the actor remained synonymous with Scotland. It makes sense for his ashes to be dispersed amongst the two places that clearly meant a lot to him in life. 
However, the COVID-19 pandemic has made it tricky to travel internationally. Roquebrune brought this up to the Scottish Mail, stating, "Whenever it is possible and safe to travel again, then it is the family's intention to return to Scotland with him." Roquebrune, who was married to Connery for 45 years, stated that the plan was to cremate the actor for a private service on the island, and then when it's safe to do so, travel to Scotland to conduct another ceremony and scatter the remainder of his ashes there. It could be a while, as she noted: "We do not know when this will be possible."
While his family waits to honor his final wishes, you can honor the fallen legend by going back and watching all of his great films from Finding Forrester to The Rock. You might need a drink to go along with the movie marathon — might we suggest a vodka martini, shaken not stirred?