The Most Underrated Sean Connery Movie Ever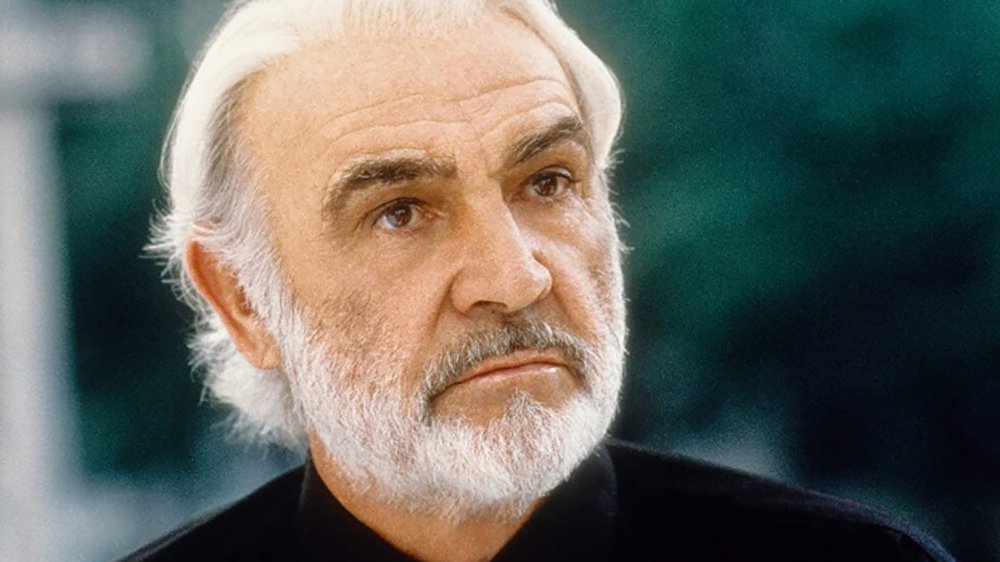 Sony Pictures Releasing
When it comes to the late Sir Sean Connery's filmography, critically acclaimed performances are a dime a dozen. From his leading role as the suave super-spy in the first five James Bond films (plus 1971's Diamonds Are Forever) to his turn as an expert swordsman in Highlander to praise-worthy appearances in The Untouchables, A Bridge Too Far, The Rock, The Hunt for Red October, Robin and Marian, and too many more to list here, there's much to love across Connery's acting résumé. Ask a dozen people what their favorite Sean Connery movie is, and you'll probably get a dozen different answers. 
When it comes to the Connery flick people think deserves more attention, however, the response to that proposition is more unanimous than you might think. Many Connery fans have pointed to one of the actor's very last movies before his retirement in 2006 as being the most underrated of them all.
Released in December 2000, the Gus Van Sant-directed feature Finding Forrester stars Connery as William Forrester, a writer who's become so reclusive that he's taken on an urban legend status within his neighborhood in the Bronx. One afternoon, 16-year-old Jamal Wallace (Blindspot's Rob Brown) — a gifted student and athlete who downplays his own abilities in favor of hanging out and playing basketball with his buddies — sneaks into Forrester's apartment on a dare thought up by his friends. Jamal ends up forgetting his backpack inside Forrester's place, having fled the apartment after being startled by the man. When Forrester looks inside, he finds Jamal's incredible writings; Forrester then edits them, slips them back into Jamal's backpack, and drops it on the street. 
After Forrester tasks Jamal with writing a lengthy essay about why he should never come inside Forrester's home again (which Jamal completes), the two form an unlikely friendship and embark on a mutual journey of self-discovery.
Finding Forrester is remembered fondly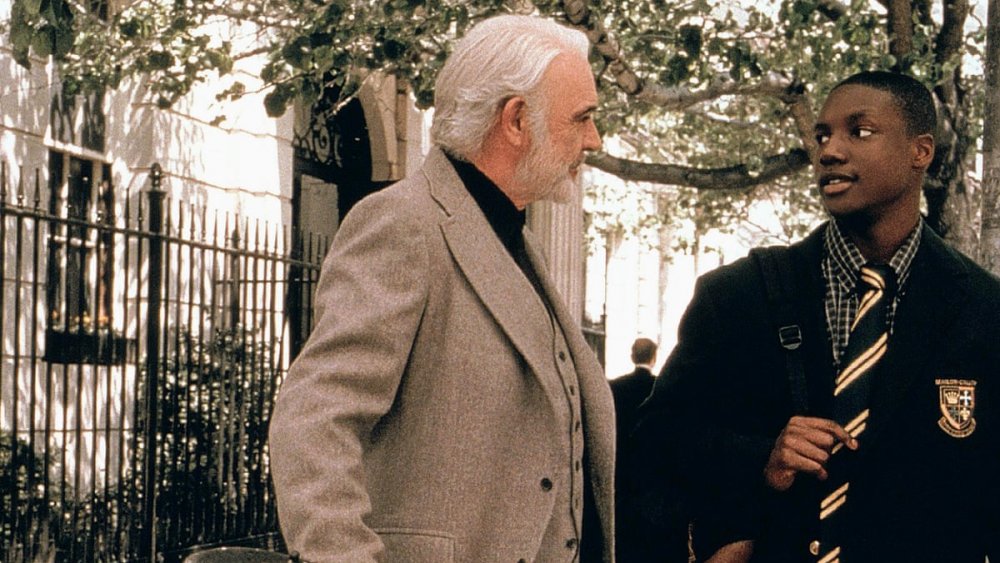 Sony Pictures Releasing
In the wake of Connery's passing on October 31, 2020, countless fans took to social media to proclaim that everyone should give Finding Forrester a watch. 
"The best Sean Connery movie is Finding Forrester, one of the most underrated movies of all time," wrote Twitter user @alex_reno. Twitterer @theharik shared, "Finding Forrester – is an underrated Sean Connery movie. Saw this with my dad when 15. Such a beautiful story." Yet another fan agreed, writing on Twitter, "I LOVED Sean Connery and not for all his big roles, but my favorite and perhaps most underrated film [is] Finding Forrester."
Critics and general audiences alike have shared wonderful thoughts about Finding Forrester, which touts a Certified Fresh rating on the review aggregator site Rotten Tomatoes. Though the consensus seems to be that the movie isn't the most groundbreaking one to ever exist, many agree that Finding Forrester is heartwarming and touching.
"An intelligent, subtle, in short remarkable take on growing up, being true to yourself and fighting the odds, this is also an unusual, touching tale of friendship," wrote the BBC's Michael Thomson in a 2001 review. He also gave high praise to both Connery and Brown: "Connery, as expected, has no problem being crotchety and authoritarian, yet kindly: in other words, complexity suits him very well. Much more astonishing is that it also suits complete newcomer Rob Brown, who had no acting experience of any kind and who had just turned sixteen before the shoot."
Like others, Michael O'Sullivan at The Washington Post drew comparisons between Finding Forrester and director van Sant's Good Will Hunting. In his review, he praised Finding Forrester for having a substantial core beneath all the sentiment of the "Young, Working-Class Genius and the Mentor Who Loves Him" tale. O'Sullivan went on to write, "Finding Forrester manages to take the cerebral act of literary creation and make it exciting, sexy even. This, not the avoidance of schmaltz, is Van Sant's greatest feat, and one that should make any lover of the written word take heart."
As critic Bob Bloom put it, "Finding Forrester is a positive experience, a movie you can sit back and enjoy. It will make you laugh, anger you at times, and may even bring a tear to your eye. It's a movie that may envelop you like a warm hug."