What Sean Connery's Final Days Were Like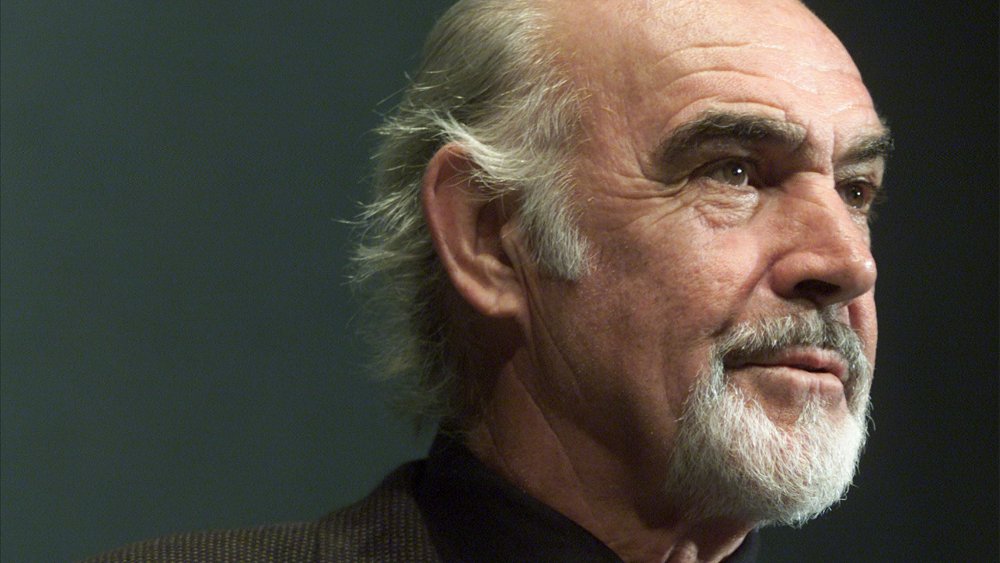 Mark Wilson/Getty Images
On October 31, 2020, Sean Connery's family shared with the world that the iconic actor had passed away at the age of 90. While an exact cause of death has not been revealed, the James Bond star's family did reveal that he had been ill for some time with his wife Micheline Roquebrune confirming to The Daily Mail that he suffered from dementia. Even though he was unwell in the months leading up to his passing, Connery's final days were spent surrounded by the people he loved most.
In a statement to The Independent, Connery's son Jason said that his father "had many of his family around him" when he died in Nassau. "We are all working at understanding this huge event as it only happened so recently, even though my dad has been unwell for some time," he said. "A sad day for all who knew and loved my dad and a sad loss for all peopl21e around the world who enjoyed the wonderful gift he had as an actor."
After retiring from acting in 2006, Connery led a private life in the Bahamas where he made his home with Roquebrune. The couple were wed in 1975, and although they didn't have any children together, they each had children from previous relationships. Ultimately, it was the actor's grandchildren who led him to briefly take a break from retirement to voice the lead role in the 2012 animated film Sir Billi.
Connery wanted to spend his final days at peace with his family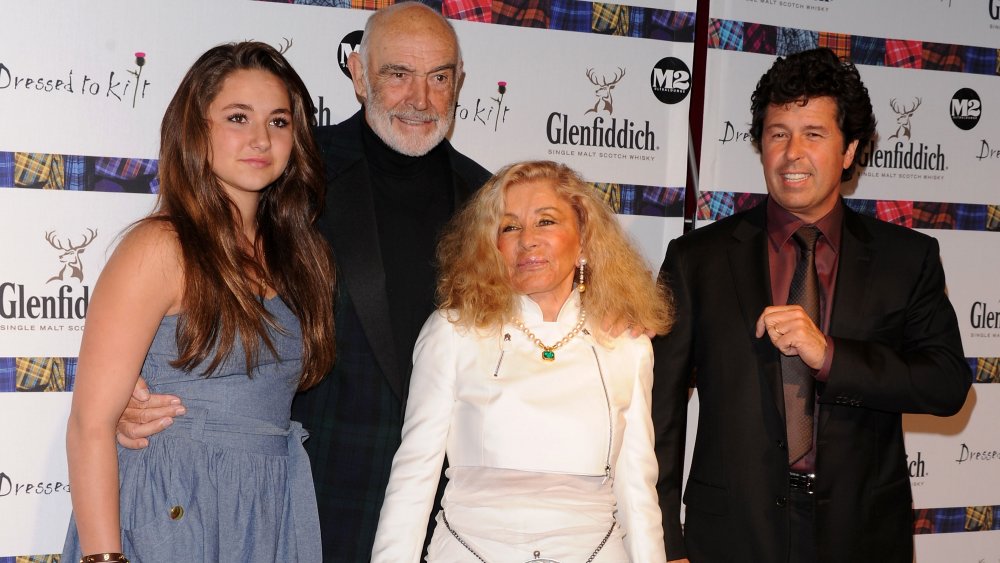 Andrew H. Walker/Getty Images
As heartbreaking as it is to lose the great actor, Connery's wife told the Daily Mail that the actor's greatest hope was to spend his last days in his home without any "fuss," and he got his wish. "At least he died in his sleep and it was just so peaceful," she said. "I was with him all the time and he just slipped away. It was what he wanted. He had dementia and it took its toll on him. He got his final wish to slip away without any fuss."
Roquebrune added that Connery hadn't been himself for some time due to the progression of his dementia. "It was no life for him. He was not able to express himself latterly," she said.
In keeping with his desire to live a quiet life after leaving Hollywood behind, Connery didn't share his condition with the world. The last time the actor was seen in public was at the 2017 U.S. Open, where he appeared on a screen at the game as the James Bond theme played. He also received a standing ovation from the crowd. The U.S. Open paid tribute to the star on October 31, tweeting, "We are saddened to hear of the passing of Sean Connery, a lifelong fan of the sport and a familiar face at the US Open. Our thoughts are with his friends & family during this difficult time."
Despite his declining health, Roquebrune assured fans that her husband lived a long and fulfilling life. Whether he was attending tennis games, playing golf, or spending time with his family, he made the most of his final years beyond the reach of Hollywood's spotlight. "He was gorgeous and we had a wonderful life together," she told the publication. "He was a model of a man. It is going to be very hard without him, I know that. But it could not last forever and he went peacefully."
Connery's passing has touched not only his family, but also his legion of fans across the world, all of whom are mourning the first man to bring James Bond to life on the big screen. The loss is monumental, but Connery's legacy as an Oscar-winning actor and icon will endure.