There's A Chance Wonder Woman 1984 Could Go To Streaming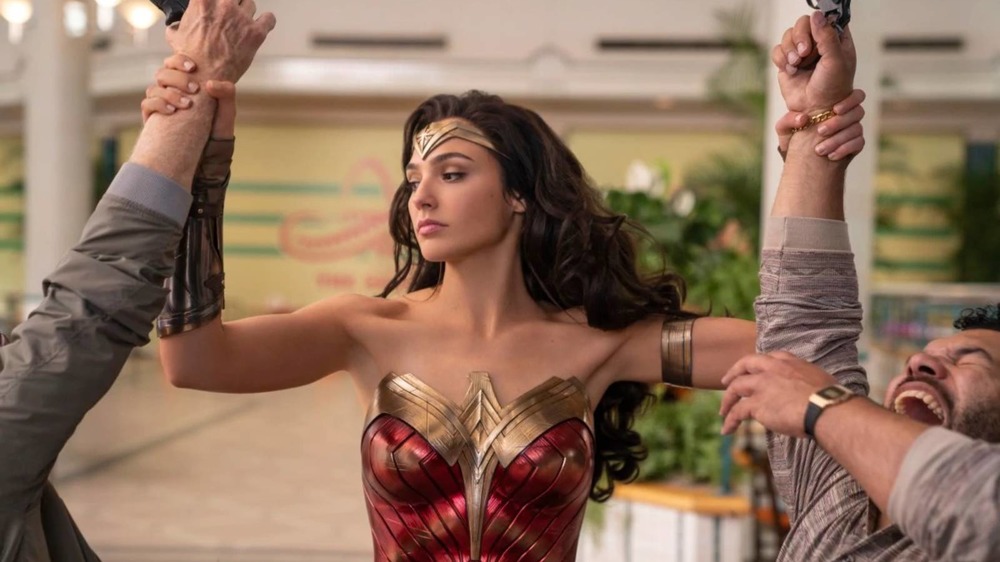 Warner Bros./DC Entertainment
2020 has been a rough year for movies. A summer that was supposed to give us the likes of Black Widow, Fast & Furious 9, and Tenet gave us... well, just Tenet. It made sense considering many states' lockdowns required movie theaters to close. Studios naturally want to make money back from their investments, so pretty much everything has been pushed back into 2021 and beyond. Depending on when a COVID-19 vaccine becomes readily accessible, even those 2021 dates could be up in the air. 
One of the noteworthy outliers of this trend is Wonder Woman 1984, which still technically has a 2020 release date. As of this writing, the superhero sequel is slated to come out in theaters on December 25, 2020. Of course, there are still numerous theaters still closed with no plans of reopening, especially in the wake of COVID-19 cases increasing in 49 out of 50 states (via Healthline). Considering the first Wonder Woman film grossed over $800 million at the global box office, expectations were high for the sequel. Under normal circumstances, there's no reason why WW84 couldn't crack $1 billion.
There's always the possibility of the film getting delayed yet again into the summer of 2021. However, a recent report from Variety suggests Warner Bros. executives could be mulling another option.

Wonder Woman 1984 could go to HBO Max by January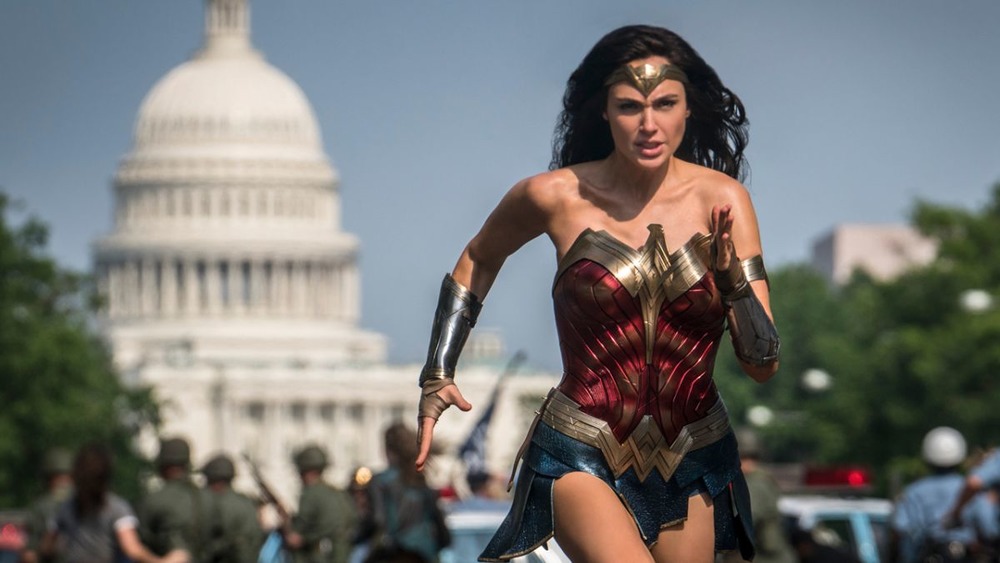 Warner Bros./DC Entertainment
Variety's sources indicate that WW84 isn't going to skip theaters entirely. Some areas have laxer guidelines, so the movie could still debut in theaters on December 25 in certain areas. Not only would this help Warner Bros. get an influx of cash, but it would also help struggling theater chains having difficulty getting people through the doors. The report states that a Warner Bros. representative has confirmed, "WW84 will be in theaters." However, with much of the country still shut down, where do you go from there?
The source suggests the movie could have a limited run in theaters and then come out on HBO Max a couple of weeks later in January of 2021. This would be a major boost for HBO Max, a still-young streaming service that, despite a promising first few months, is still finding its footing. Netflix remains the juggernaut in the streaming wars, while Disney+ has seen great success with big, exclusive tentpole offerings like Hamilton and Mulan. Wonder Woman 1984 could be HBO Max's Hamilton. 
It's exactly the kind of film that would drive people to subscribe, even for a little while, to help increase revenue. Plus, it would give families something to watch in a year that's been light on entertainment options. COVID-19 will still likely be prevalent until at least the spring or summer of next year, so a lot of people won't be able to see a blockbuster on the big screen for a while. There will likely be an announcement in the coming weeks regarding WW84's fate, so stay tuned to find out when and where you'll be able to see Gal Gadot suit up as Princess Diana once again.