This Was Alex Trebek's Vision For His Final Jeopardy Appearance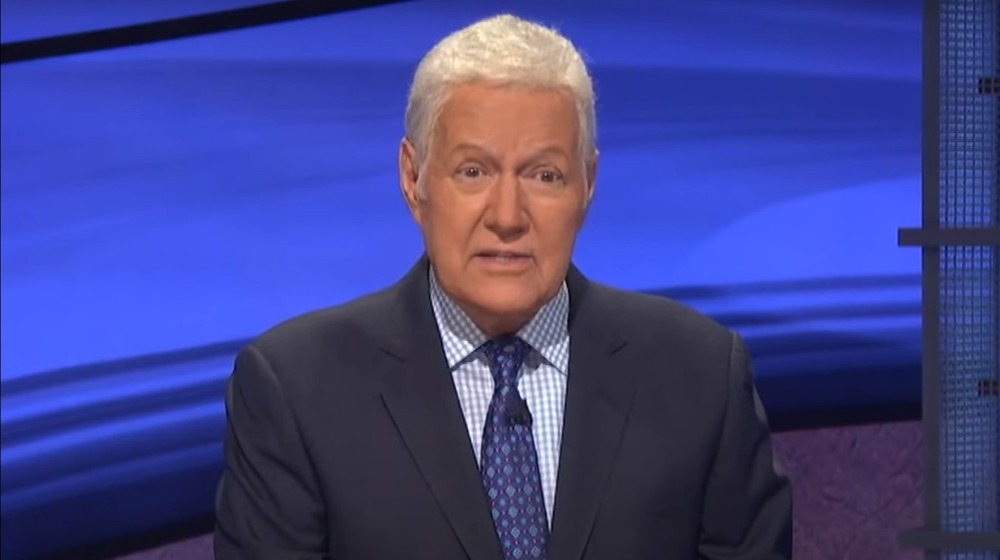 ABC
On November 8, 2020, fans were heartbroken by the news that longtime Jeopardy! host Alex Trebek had died following a near two-year battle with pancreatic cancer. At the time of his passing, the world-renowned television personality had spent nearly half of his 80 years hosting one of America's longest lasting and most widely known game shows, becoming every bit as much a part of the program as the big blue board and answering in the form of a question.
Following Trebek's cancer diagnosis, pragmatic (if grim) questions began to arise about the future of Jeopardy! What would the show look like without its iconic host? And how do you give a guy like Alex Trebek a proper send off?
For his part, Trebek was characteristically level-headed and unassuming when discussing his last day on the job. He sat down with ABC's Michael Strahan for a Jeopardy! retrospective in January of 2020, and talked about how he wanted to make his exit.
"It'll be a significant moment for me," Trebek said, "but I've kind of, in my mind, rehearsed it already. What I would do on that day is tell the director 'time the show down to leave me 30 seconds at the end, that's all I want,' and I will say my goodbyes."
What is Jeopardy without Alex Trebek?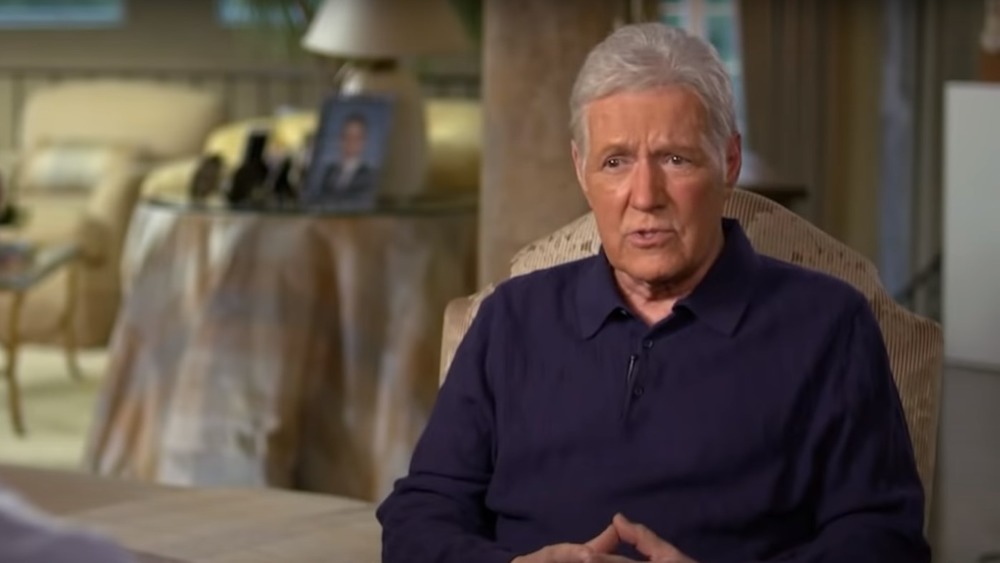 ABC
"I will tell people, 'Don't ask me who's going to replace me, because I have no say in that whatsoever,'" Trebek continued, "'but I'm sure that if you give them the same love and attention and respect that you have shown me for the last 30-however many years, then they will be a success and the show will continue being a success. And until we meet again, God bless you, and goodbye.'"
It's not currently known whether Trebek ever took the opportunity to record a farewell message, but on November 9, the first episode of Jeopardy! to air after his death featured a tribute to the late game show host, with dimmed lights and a title card reading, "Dedicated to Alex Trebek: Forever in our Hearts, Always our Inspiration."
Having already hosted more than 8,000 episodes over 37 seasons, Alex Trebek continued to tape episodes of Jeopardy! even after undergoing cancer surgery in late October of 2020, carrying on recording until just ten days before his death. He had recently re-upped his contract, signing on to continue hosting the show until 2022. His final appearance as the host of Jeopardy! is scheduled to air on December 25. His last on-screen appearance, meanwhile, will be in the upcoming Ryan Reynolds comedy Free Guy, slated for release in 2021.