The Truth About Jeopardy! Champion James Holzhauer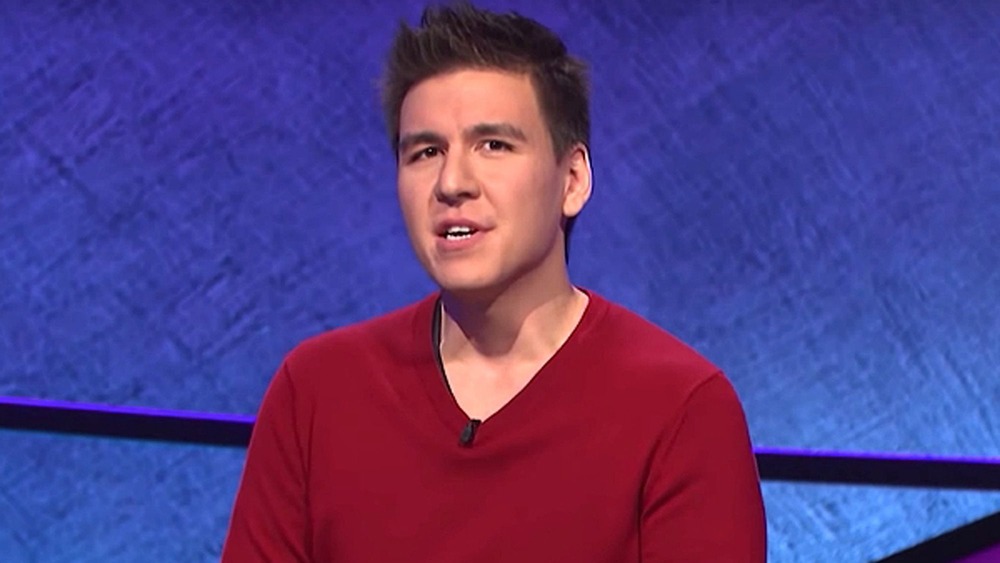 ABC
Jeopardy! has seen plenty of champions come and go, but some players — and their outstanding winning streaks — manage to become legends. One of those players, James Holzhauer, has joined an elite group of Jeopardy! winners whose reputation and winning streak has outlived his actual time on the show.
From April through June of 2019, Holzhauer enjoyed a stunning 32-game winning streak on the beloved game show, ultimately becoming the third highest earner in the show's history to date. However, when you consider Holzhauer's general trivia smarts and profession — and his amazing math skills — this isn't a huge surprise. Before his time on Jeopardy!, Holzhauer worked as a professional sports gambler, and during his Jeopardy! Tenure, Holzhauer became known for his seemingly nonsensical Double Jeopardy and Final Jeopardy bets, which always netted him a huge haul.
Between a recent tournament of Jeopardy!'s most tenacious champions and the tragic passing of beloved Jeopardy! Host Alex Trebek, Holzhauer's name has been back in the news as of late. Here's what you might not know about James Holzhauer, one of the most well-known Jeopardy! champions in recent memory.
James Holzhauer publicly mourned Alex Trebek with other Jeopardy! Fans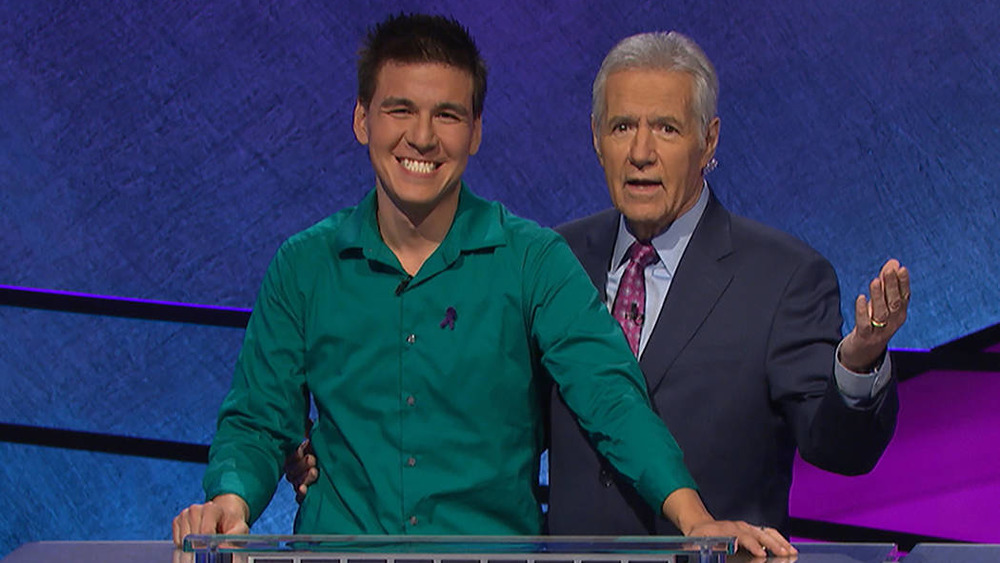 ABC
On Sunday, November 8, 2020, Alex Trebek's family made a tragic announcement: after receiving a devastating stage IV pancreatic cancer diagnosis in March of 2019, the Jeopardy! host passed away surrounded by friends and family. Amidst an outpouring of support, Holzhauer chimed in on Twitter to honor Trebek with some amusing and heartfelt messages and anecdotes of his own.
"It was one of the great privileges of my life to spend time with this courageous man while he fought the battle of his life," Holzhauer Tweeted. "It was one of the great privileges of my life to spend time with this courageous man while he fought the battle of his life. You will never be replaced in our hearts, Alex." However, Holzhauer wasn't done; he also shared an anecdote about one of Trebek's hidden talents.
"Alex was so much more than a host," Holzhauer said in a longer Twitter thread. "He was an impartial arbiter of truth and facts in a world that needs exactly that. He was someone you could count on to entertain you every weekday, even when his health barely allowed it. And he was an underrated rapper." In that Tweet, he included a video of Trebek reading rap lyrics out loud for a category as a sweet tribute to the host of the show that made him famous.
James Holzhauer will appear on a new trivia show with other Jeopardy! Alumni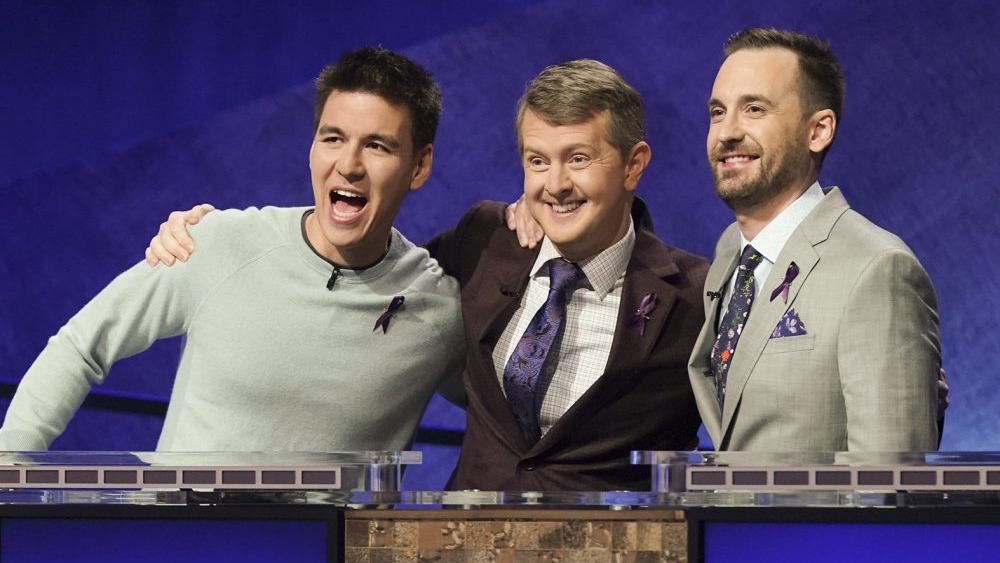 ABC
Before the news broke of Trebek's death, Holzhauer, along with fellow "Greatest of All Time" Jeopardy! contestants Ken Jennings and Brad Rutter, shared an exciting announcement on November 2. As reported by Variety, the three champions — who faced off in an ultra-Jeopardy! tournament that declared Jennings as the true "G.O.A.T." — will appear on a new game show called The Chase.
According to a press release obtained by Variety, Holzhauer, Jennings, and Rutter will face off as "The Chasers" against trivia buffs on the new ABC primetime game show The Chase, described as "a ruthless quiz genius determined to stop contestants from winning cash prizes. Each week, new contestants face-off against the Chasers in a battle of brain power, challenged to think faster than they ever thought possible."
Clearly, Holzhauer's trivia days aren't behind him, and this brilliant player will continue making his mark as one of the smartest guys around. If you're a longtime Jeopardy! fan, rest assured that this beloved champion will keep making his mark for years to come.