It Looks Like WandaVision May Have Finished Filming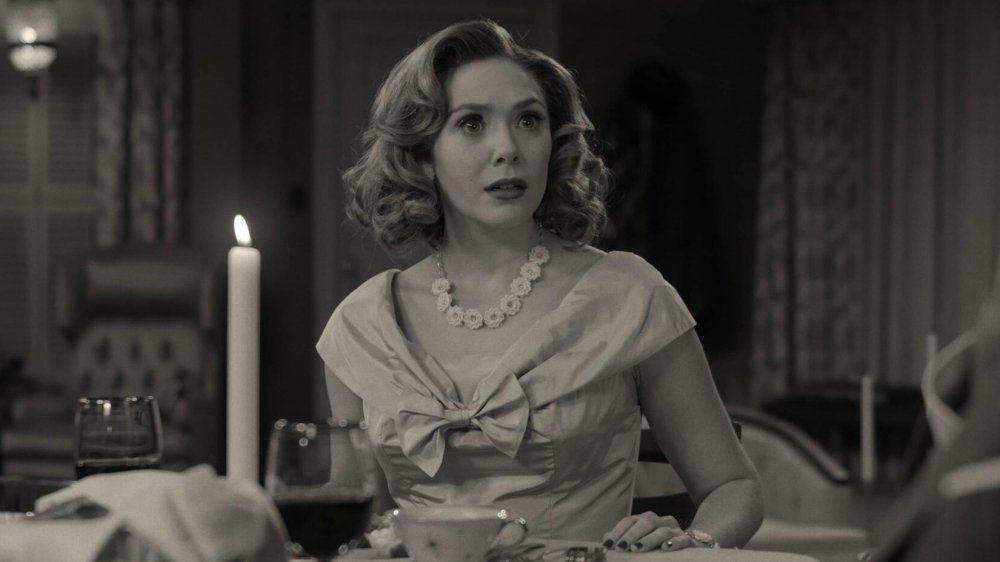 Marvel Studios/Disney+
2020 has had slim pickings for Marvel fans. Due to the COVID-19 pandemic shuttering numerous industries, including film productions and movie theaters, many films had to be pushed back significantly. That includes Black Widow, which was supposed to come out in May 2020, while The Eternals was supposed to drop this month but now won't come out for almost a year from now. 2020 was also supposed to be the glorious debut of various Marvel original series on Disney+. This new venture was originally going to kick off with The Falcon and the Winter Soldier, but due to forces outside of the studio's control, production was delayed, and that series won't come out until 2021 now. 
Fortunately, Marvel fans should still get something before the year's end. WandaVision, the superhero sitcom about Scarlet Witch (Elizabeth Olsen) and Vision (Paul Bettany) settling into a more suburban life with a surreal twist, is scheduled to be the first Disney+ original series from Marvel Studios to come out. Thanks to a recent development, it appears that WandaVision is on track for its intended December 2020 launch.

A producer's now-deleted post hints that WandaVision has finished production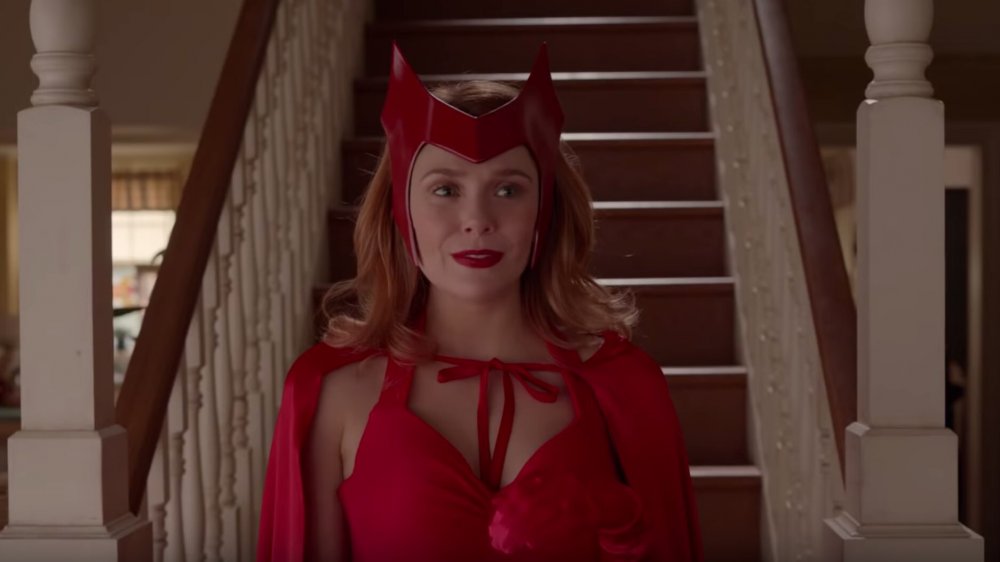 Marvel Studios/Disney+
Producer Dylan Klumph posted some (now deleted) photos to his Instagram, but not before they were picked up by various Marvel-centric outlets. Twitter user @BRMarvelNews collected screenshots of the post in which Klumph seems to confirm that production has wrapped on an unspecified project believed to be WandaVision. 
Klumph wrote, "So happy I was brought on to help finish out the last week of shooting for [REDACTED]. Also a HUGE shoutout to @kelseytfarrar for bringing me onboard the team and also running that set like A BOSS. One down, many more to come for us. Be sure to keep a look out for something awesome this December on Disney+."
Considering the fact that WandaVision is lined up for a December debut and the secretive nature of the project, it certainly seems like Klumph is hinting that filming on WandaVision has wrapped. One of the photos also shows Klumph in front of Westview Public Library, and several leaks have noted the fictional town in which WandaVision takes place is called Westview (via Comic Book Movie).
We won't know for sure whether production has wrapped until Marvel Studios comes forward with more information, and while December 2020 is still slated for the show's release date, that could obviously change depending on how much post-production work is still needed. However, if the WandaVision trailer is anything to go off of, the cast and crew finished a good deal before having to delay due to the pandemic. It's possible they just needed a little more to officially call it a day, but keep checking back with Looper to hear more news about the show's production as it becomes available.