The New Holiday Rom-Com That's Taking Over Netflix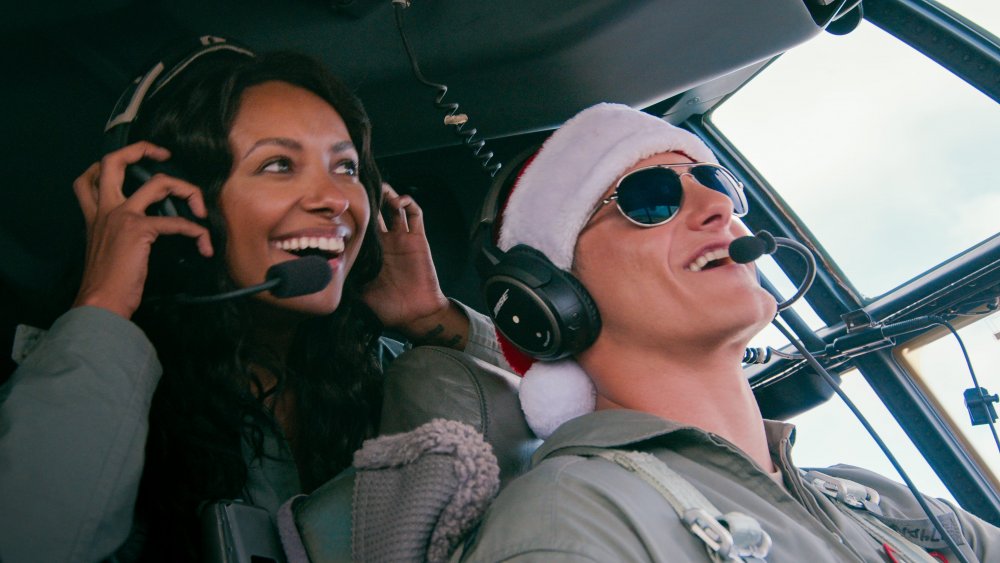 Netflix
Netflix seems dead-set on giving the Hallmark Channel a run for its money when it comes to producing feel-good Christmas-themed movies.
The streaming service has released plenty of holiday movies to make you feel all warm and fuzzy inside, from The Princess Switch to The Christmas Chronicles, and it doesn't seem as though Netflix has any plans to slow down. Later this year, Dolly Parton gets her very own Christmas special, while The Christmas Chronicles 2 has a release date set for November 25th, 2020. However, if you don't want to wait that long to get into the Christmas spirit, then you're in luck! Netflix has recently released its latest holiday flick, and it's already working its way up the service's Top Ten. 
Operation Christmas Drop, starring Kat Graham and Alexander Ludwig, dropped on the streaming service on November 5th, 2020. It may not even be Thanksgiving yet, but it's time to pour yourself a glass of egg nog and enjoy a delightful rom-com romp. 
What's Operation Christmas Drop about?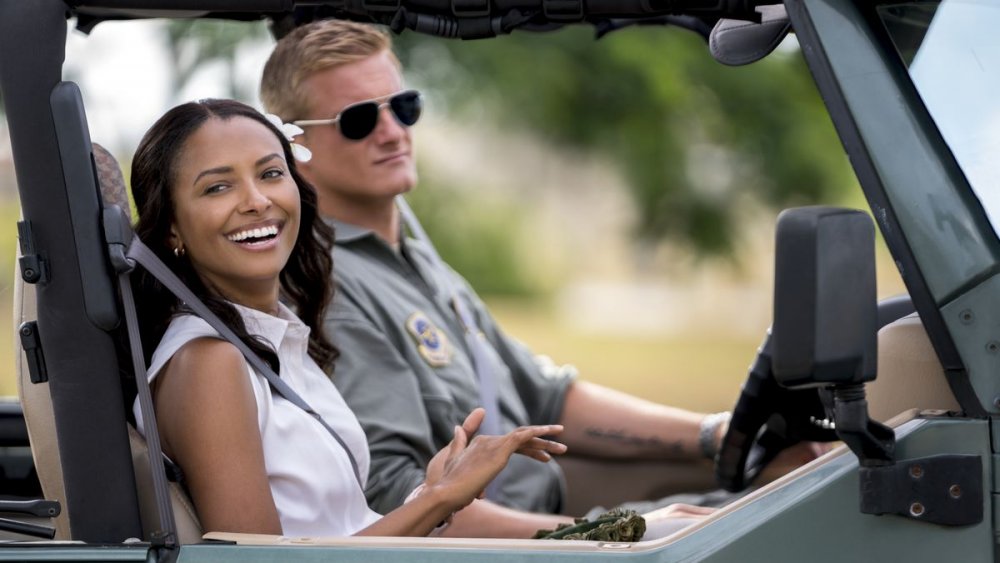 Netflix
The film opens with Congresswoman Angie Bradford (Virginia Madsen) having suspicions that a remote Air Force base in Guam is exploiting taxpayer dollars to fund a project known as Operation Christmas Drop. This is a real humanitarian effort that's been going on for 70 years now, in which the Air Force drops supplies to remote islands in Micronesia that are hard to access via boat. In the movie, Congresswoman Bradford enlists the help of her aide, Erica (Kat Graham), to go to Guam to dig up enough dirt that they can cancel the program. Erica, hoping for a juicy promotion, accepts, which requires her to cancel Christmas plans with her friends and family.
Captain Andrew Jantz (Alexander Ludwig) is assigned to keep Erica busy and make sure she writes a positive review of the base. The two clash at first, having different ideologies and objectives. However, Captain Andrew soon shows her how much good Operation Christmas Drop is really doing for the people of these remote islands. 
What will Erica write in her report? Will she end up with that promotion? You'll have to watch Operation Christmas Drop on Netflix to find out. 
Should you watch Operation Christmas Drop?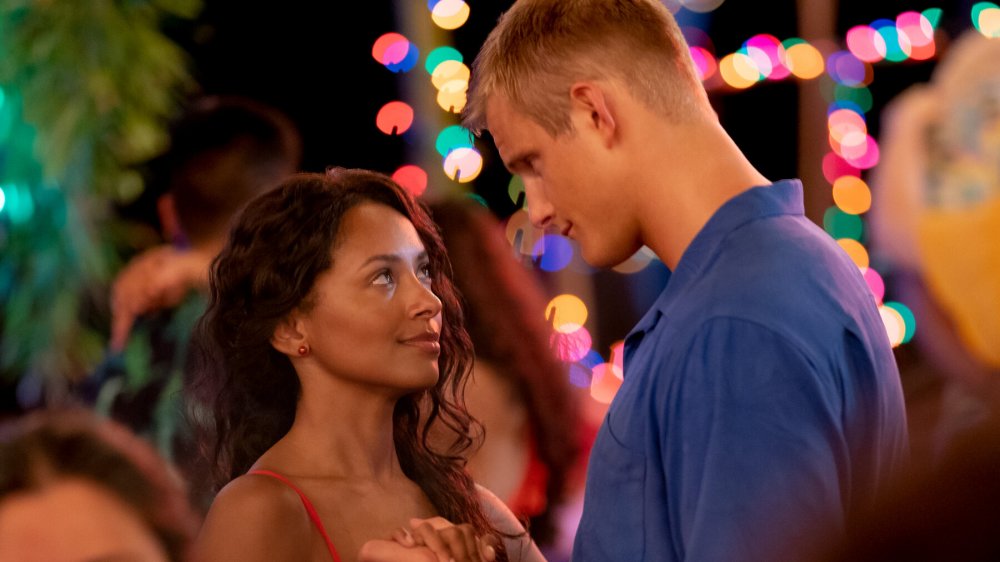 Netflix
2020 has been a stressful year. Sometimes you just need to take your mind off the troubles of the day and relax with a funny, sweet movie that's fun for the whole family. Plus, since traveling is a dicey proposition at best this holiday season, you can go away to your own tropical paradise with Operation Christmas Drop. 
The film has plenty of people going to bat for it, including critic Alicia Gilstorf, who wrote a review for Tell-Tale TV. "This high-flying tale isn't here to satisfy just any Christmas enthusiasts," she writes. "The untraditional film warms our hearts not with snow and grand decoration, but with an authentic holiday in the tropics and the essence of giving back."
A lot of Christmas films tend to take place in middle-America. The change in setting is welcome, and helps differentiate the movie from others of its ilk. If you're looking for something to make you feel good while you watch two pretty people fall in love, then this is the Christmas movie for you. Operation Christmas Drop is now available to watch on Netflix.