Why Joel Kinnaman Calls Suicide Squad 2 A 'Crazy Ride' - Exclusive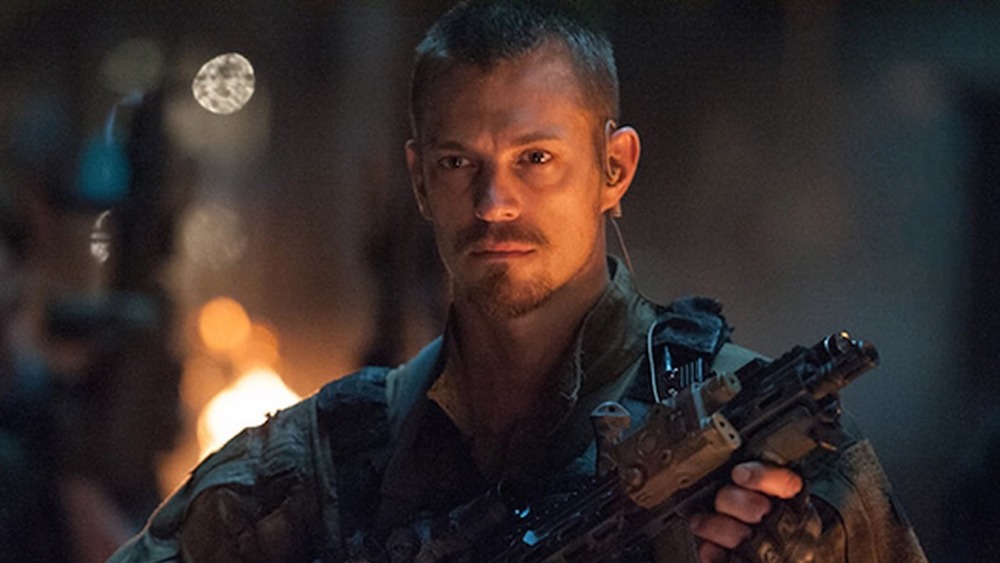 Warner Bros./DC Entertainment
Although 2016's Suicide Squad got poor reviews from critics, it was an unexpected commercial success at the box office, thus prompting a soft reboot, The Suicide Squad, which will be released in 2021. For those who loved the original Suicide Squad, the new film, based on the DC Comics supervillain team of the same name, will offer them the opportunity to happily sit down with a bowl of popcorn and settle in for yet another fun time. For those who didn't, this is a chance at redemption for the franchise.
Directed by James Gunn (Guardians of the Galaxy), The Suicide Squad will feature a cast of new characters (including Idris Elba as Bloodsport) alongside familiar faces like Joel Kinnaman as Rick Flag, the leader of the rag-tag bunch, and Margot Robbie as Harley Quinn.
In an exclusive interview with Looper, Kinnaman disclosed what Gunn brings to the table this time around, and shared why The Suicide Squad will be one "crazy ride."
Joel Kinnaman reveals how director James Gunn is taking The Suicide Squad to the next level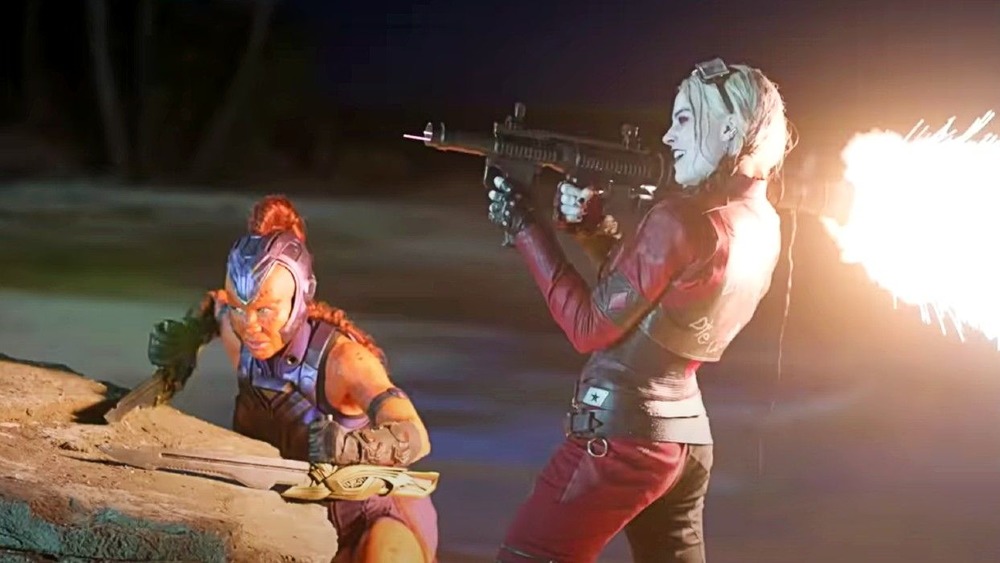 Warner Bros./DC Entertainment
With Gunn at the helm, The Suicide Squad is taking things up a notch in several respects, including moving away from the PG-13 rating of the original film and into "hard R" territory.
"James Gunn has this command of this genre that nobody else has, and he has the storytelling confidence of going from really, really silly, childish humor to really emotional [moments]," Kinnaman told Looper. "I don't think anyone else could have gotten Warner Bros. to agree to make it a hard R-rated film."
But that's not the only way Gunn has upped the ante with The Suicide Squad. According to Kinnaman, the upcoming film is "by far the most expensive R-rated film that's ever been made." And that's saying a lot, considering the first film had a budget of $175 million, which is almost unheard of when it comes to R-rated movies.
So, with all that in mind, what can fans expect from The Suicide Squad?
"It's so funny, and just so playful," Kinnaman shared. "You can imagine what a mess it's going to be with these extremely childish, silly characters, and then a hard R-rated blood bath. Honestly, I can't wait to see it myself. It's going to be a crazy ride."
The Suicide Squad is currently scheduled for release on August 6, 2021. Joel Kinnaman's newest movie, The Informer, is available now via premium video-on-demand services.