The Real Reason Joel Kinnaman Loved Filming The Informer - Exclusive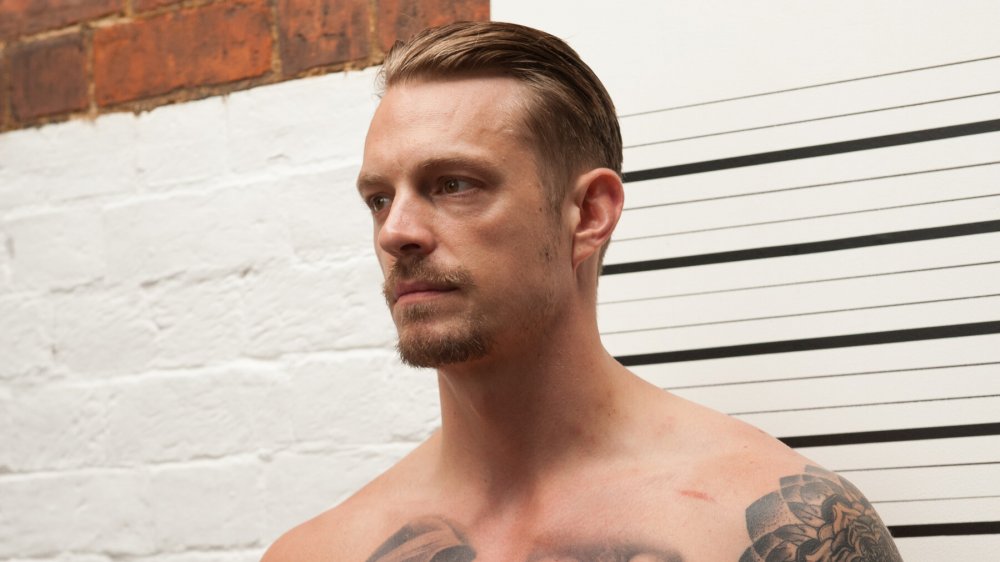 Vertical Entertainment
Joel Kinnaman is known for playing some pretty tough characters — including homicide detective Stephen Holder on The Killing, former-soldier-turned-rebel-turned-prisoner Takeshi Kovacs on the first season Altered Carbon, and U.S. Army Special Forces soldier Rick Flag in 2016's Suicide Squad, a role he'll reprise in James Gunn's 2021 refresh.
Now, Kinnaman is adding another tough guy to his impressive resume with his starring turn in The Informer, which is available via premium video-on-demand services today, November 6, 2020.
The Informer sees Kinnaman playing Pete Koslow, a reformed criminal and former special operations soldier who's working undercover for the FBI to take down the Polish mob's drug trade in New York. But when the feds leave him in the lurch, he finds himself in jail fighting for his life.
In an exclusive interview with Looper, Kinnaman opened up about working with The Informer's stellar cast — including Common, Clive Owen, Rosamund Pike, and Ana de Armas — and why he's drawn to such hard-edged roles, revealing in the process why he loved filming The Informer.
Joel Kinnaman performed alongside one of his 'heroes' in The Informer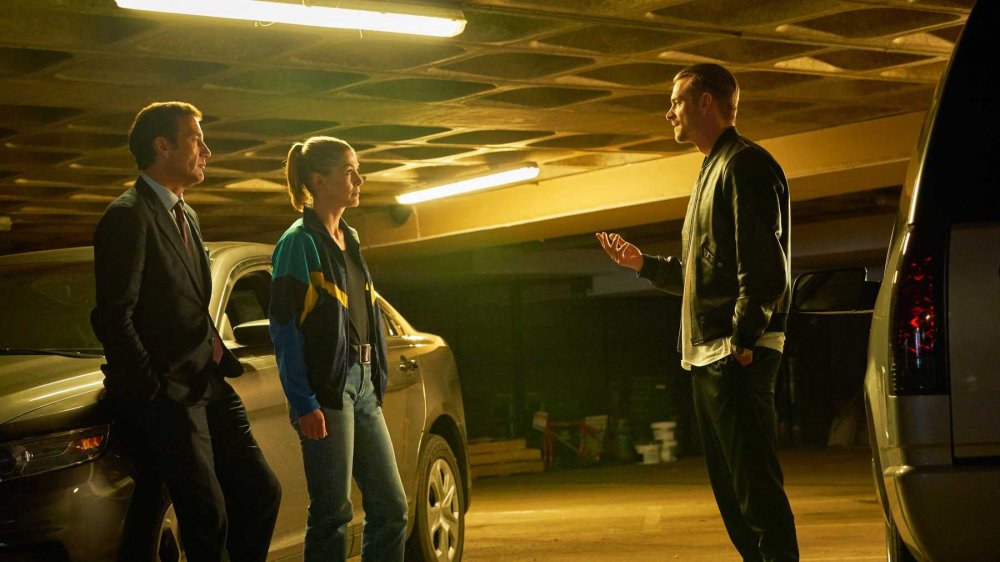 Vertical Entertainment
Not only is The Informer a riveting tale of corruption and redemption, but it touts a cast rife with A-list actors. With Owen and Pike playing the FBI agents who turn on Koslow, de Armas as Koslow's faithful wife Sofia, and Common as an NYPD officer in search of the truth, the film is stacked with talent.
"It was fantastic," Kinnaman said of working with his Informer co-stars. "Working with high-level people just makes things more fun. It makes it easier. You're able to let loose and play and try different versions of a scene and it's not going to spook anyone. You're actually going to get back a more interesting response."
For Kinnaman, the excitement of appearing alongside such a gifted group of people was both a professional achievement and a personal dream-come-true.
"I'm good friends with both Rosamund and Common," Kinnaman told Looper. "Me and Common, we did another film together before [2015's Run All Night], so I was stoked to get another go at him. And Rosamund, she's always so sharp and smart and precise in everything that she does."
Then there's Clive Owen. "He's one of my heroes; he's one of the legends," Kinnaman shared. "He has played the lead in some of my favorite films, like Children of Men, which is one of my all-time favorite films — top five, for sure. So I loved working with him."
But beyond the enticing cast, Kinnaman was drawn to The Informer because of its compelling storyline. "I really liked the undercover element," he said. "It's something that makes for really interesting scenes because the character is always carrying a secret, and the audience goes with him on that journey. They're in on the secret, but everyone else [in the film] is being duped, and that sort of role-playing is really exciting to me."
As to why such rough-and-tumble fare is attractive to him, Kinnaman joked, "I'm just trying to compensate for my nerdy upbringing." He then added, "I was never looking for those kinds of roles, and I'm always looking to try to do the opposite of what I did last ... but I haven't been as successful in that as of late."
Kinnaman continued, "It's really important for me that the characters that I play have contrasting sides. So if it's a guy that, to the world, seems tough, then [I'm looking for] moments where he shows real weakness and vulnerability. If it doesn't have that spectrum or that contrast, then it's not that interesting to me."
The Informer is available now via premium video-on-demand services.