Why Tony From The Walking Dead: World Beyond Looks So Familiar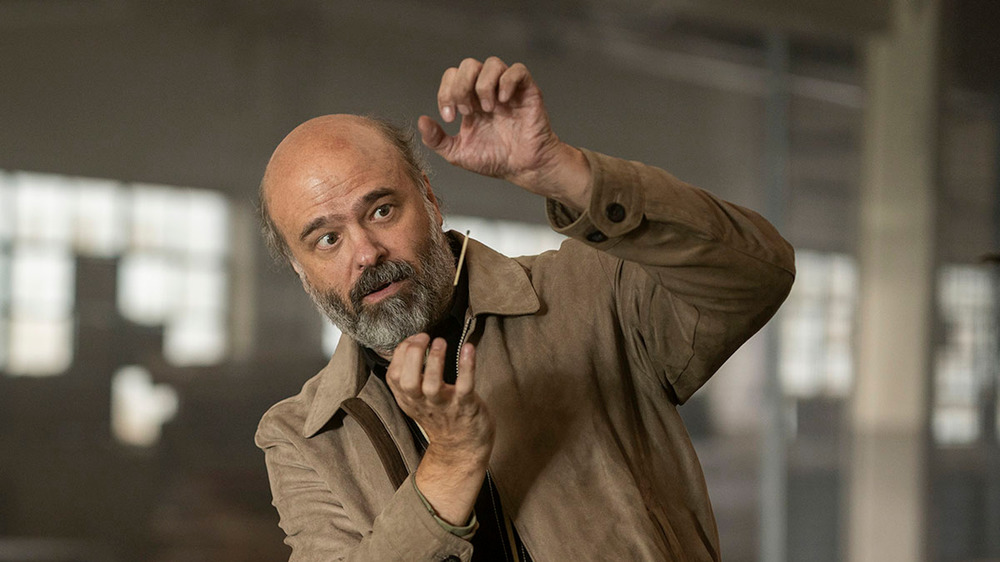 AMC
Comedy fans were likely surprised when, in "Shadow Puppets," the November 8, 2020 episode of The Walking Dead: World Beyond, they saw a well-known funnyman appear as a guest star. Spoilers for "Shadow Puppets," the sixth episode of World Beyond, ahead!
In "Shadow Puppets," World Beyond's group of teenage protagonists end up completely fooled when they meet two tricksters on their journey, Percy (Ted Sutherland) and Tony (Scott Adsit). Before long, Tony and Percy have lifted all of the Campus Colony group's belongings, but when all is said and done, they're not such bad guys. Not only do Percy and Tony return to help Iris (Aaliyah Royale) when she runs afoul of a group of zombies, but they also offer to drive the gang to New York.
If Tony looks super familiar to you but you can't quite place him, it's probably because you've seen him in any number of comedy projects on both the big and small screen. Here's why Scott Adsit from The Walking Dead: World Beyond looks so familiar, and how he booked this buzzy new show in the first place.
Scott Adsit blew the crew of World Beyond away with his audition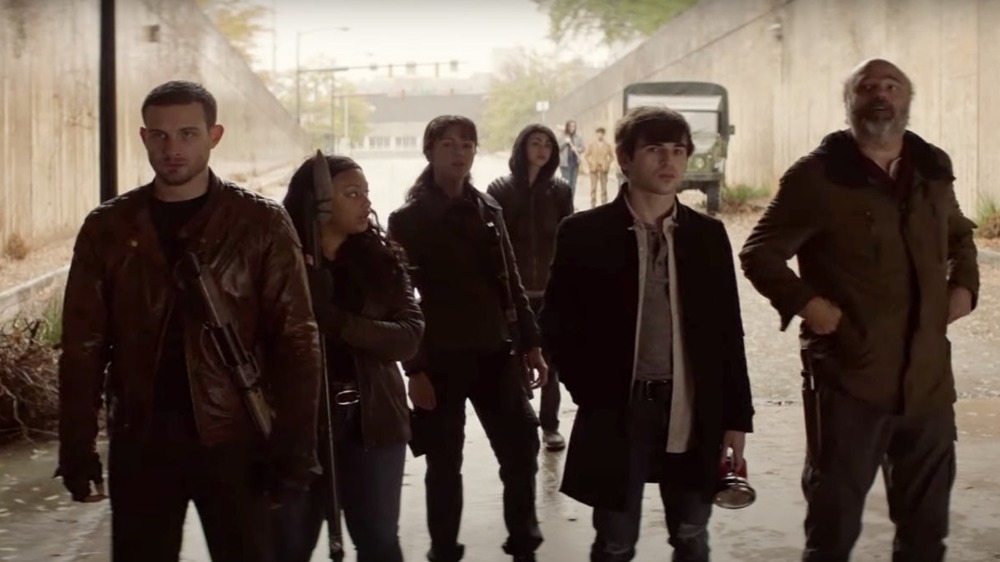 AMC
If you're familiar with Adsit's work and wonder exactly how he got involved with World Beyond, you're in luck. In an interview with Entertainment Weekly, showrunner Matt Negrette discusses exactly how he got Adsit, a comedy veteran, to appear in such a dark, dramatic show. Before he discussed Adsit specifically, Negrette explained Tony's character, saying, "we also loved the idea of [...] the older one, Tony, being kind of gregarious. And he can be serious when he needs to be, obviously. He's a survivor in the apocalypse. But at the same time, he's this fun-loving guy who likes to entertain and put on shows for people. But at the same time, deceiving people in a way that really, hopefully it doesn't hurt them. But he has some fun with it."
So how did Adsit end on the show? "It's funny," Negrette recalled, noting that Adsit showed up for an audition like anybody else. "He auditioned. I was going through these auditions. And his came up and I was like, 'What the hell? Like, yes! I'll just stop right here. I don't need to see anybody else. Let's hire this guy immediately.' He was perfect. And the great thing about him is his amazing sense of comic timing and his charisma. And he just has this essence to him that you just want to keep watching him. And that's exactly what we wanted for the character. So, it was an utter no-brainer to say, let's bring him on as Tony."
Scott Adsit is a comedy staple with a serious improv background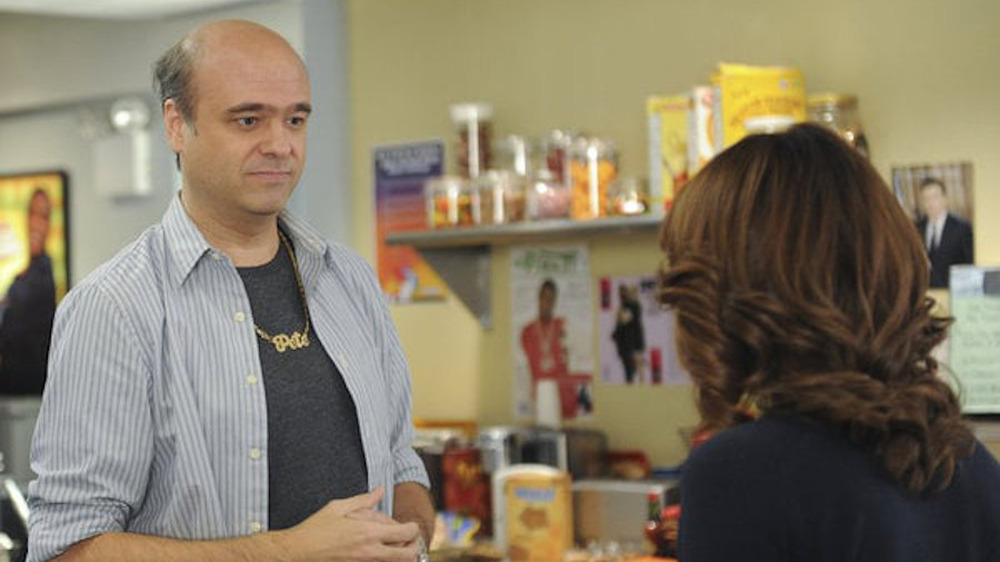 NBC
It should come as no surprise that Adsit got his start in sketch and improv; like many of his contemporaries, he was a member of Chicago's famed Second City before moving to Los Angeles to jumpstart his career. After working on sketch comedy projects like "Mr. Show" (alongside David Cross and Bob Odenkirk), Adsit went on to appear in small parts on popular sitcoms like Friends and The Office, as well as in a small role in Will Ferrell's 2005 film Kicking and Screaming. However, before long, a call from fellow Second City alum Tina Fey would change Adsit's life.
In 2005, Fey called Adsit about a show she was creating for NBC about the inner workings of a late night sketch comedy show similar to Saturday Night Live, where she rose to prominence. As it happens, Adsit had just auditioned for Aaron Sorkin's similar project, Studio 60 on the Sunset Strip, but he ultimately made the right choice in choosing Fey's 30 Rock, which became a critical darling and Emmy Award winner while Studio 6 was canceled after one season.
Throughout the entirety of 30 Rock, Adsit played Pete Hornberger, the right hand man to Fey's Liz Lemon, an aggrieved family man whose tenure at the fictional Girly Show (or TGS) keeps him both busy and infuriated at all times. Shortly after 30 Rock came to a close in 2013, Adsit voiced the title hero in Disney's Big Hero 6, endearing him to young audiences everywhere, and returned to his live comedy roots with frequent appearances as a news anchor in HBO's sharp comedy Veep.
Adsit's biggest project, 30 Rock, is streaming on Peacock now, and The Walking Dead: The World Beyond airs every Sunday on AMC.