The Unfortunate Way The Walking Dead: World Beyond Made History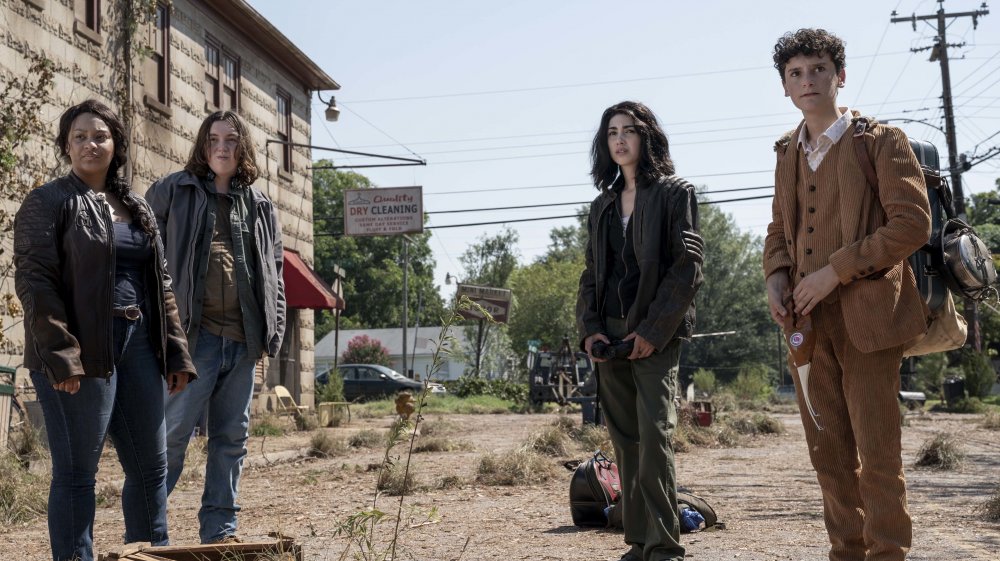 AMC
With several spin-offs airing and in-development, including a highly anticipated Daryl and Carol-led series and Rick Grimes movie, The Walking Dead universe is rapidly expanding. But the ratings for AMC's latest series, World Beyond, are proving these new additions may not be enough to revive a dying franchise. 
For the first time in the show's short history and the entire decade-long run of The Walking Dead, an episode within the mega-hit zombie franchise was watched by fewer than 1 million people. "Madman Across the Water," the World Beyond's fifth-ever episode, only managed to bring in 742,000 viewers, ultimately scoring just a 0.18 in the key advertising demographic of 18-49. That wasn't only short by several hundred thousand from its Fear the Walking Dead lead-in, which raked in around 1.2 million viewers, but was down around 850,000 viewers from its Oct. 1 premiere (via Showbuzz Daily). And if that somehow doesn't paint the picture clearly enough, consider that World Beyond's latest episode was 4.8 million short of The Walking Dead's fifth-ever episode, "Wildfire," and about 2 million lower than TWD's season 10 finale — the lowest-rated episode in franchise history (via NME). 
Obviously, a lot has changed about the TV ratings world since the days of The Walking Dead's debut, with the rise in cord-cutting, DVR, and increased streaming options. With it being the fall, the series was also up against entire blocks of some of TV's highest-rated programming: Sunday night football. That means The Walking Dead: World Beyond may, once its live plus 3-day or 7-day DVR views are in, see a viewership increase. Nevertheless, it's a bad sign for a franchise trying to survive beyond its flagship, which will be wrapping its run with its upcoming eleventh season. It would seem that despite its fresh-faced cast and new angle, the teens of the apocalypse — and their Walking Dead spin-off — are not alright.
Early reviews indicated the second Walking Dead spin-off was dead in the water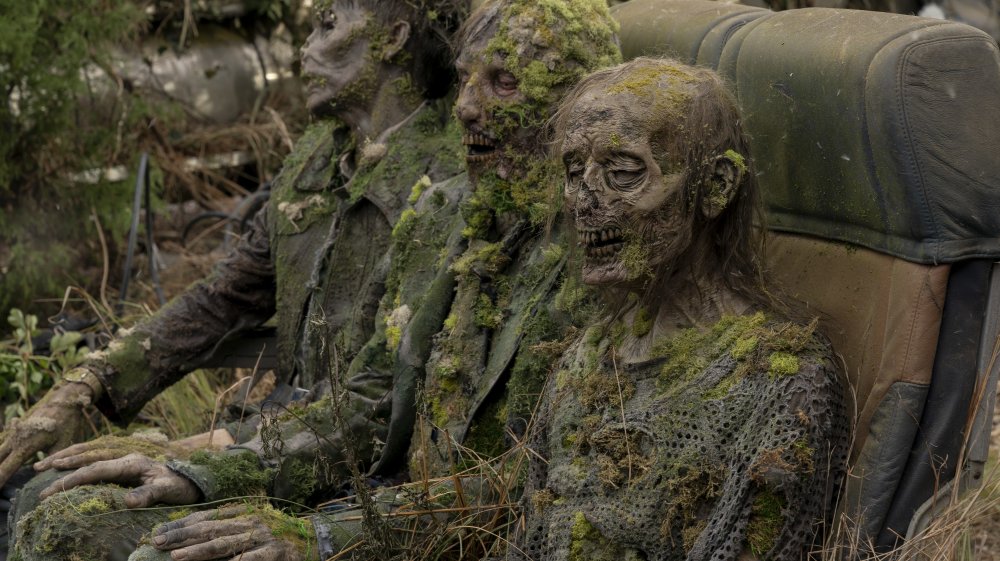 AMC
While many things set World Beyond apart from other series, including its teen protagonists, the latest Walking Dead spin-off has struggled to get off the ground. Early reviews of the series, which has earned a just 38% from critics and a 27% audience score on Rotten Tomatoes, point to a story that lacks imagination, often feels manufactured, and has serious pacing issues. 
"That's the big problem with World Beyond," IndieWire critic Jeff Stone said of the show's premiere. "Its drama feels contrived and manufactured, less born of characters bouncing off of each other and more 'we gotta fill time on this new spinoff.'"
Entertainment Weekly said the show, which has been given a two-season limited run, was "already stumbling towards its conclusion" in its premiere review, with writer Darren Franich calling the show "bland" and declaring several "obvious things wrong" with the teen-centric storyline. Among them was a lack of interesting characters, and action-packed kills audiences haven't already seen in TWD or Fear the Walking Dead. "It's too much world-building in a universe built on world-demolishing," Franich said. 
But in his review of the series, The Hollywood Reporter critic Dan Fienberg acknowledged something that very well may spell bad news not just for the future of World Beyond, but all of TWD's upcoming spin-offs and movies. "My Walking Dead enthusiasm tank is running on empty," he wrote. "The mothership, even with its end in sight, is on notice."
The Walking Dead: World Beyond's latest showing wasn't anything to brag about, but it's not out yet. There's still a handful more episodes to prove it's got staying power in AMC's seemingly never-ending TV apocalypse.