Why Bob Odenkirk Isn't Getting The Emmy Nomination You Expected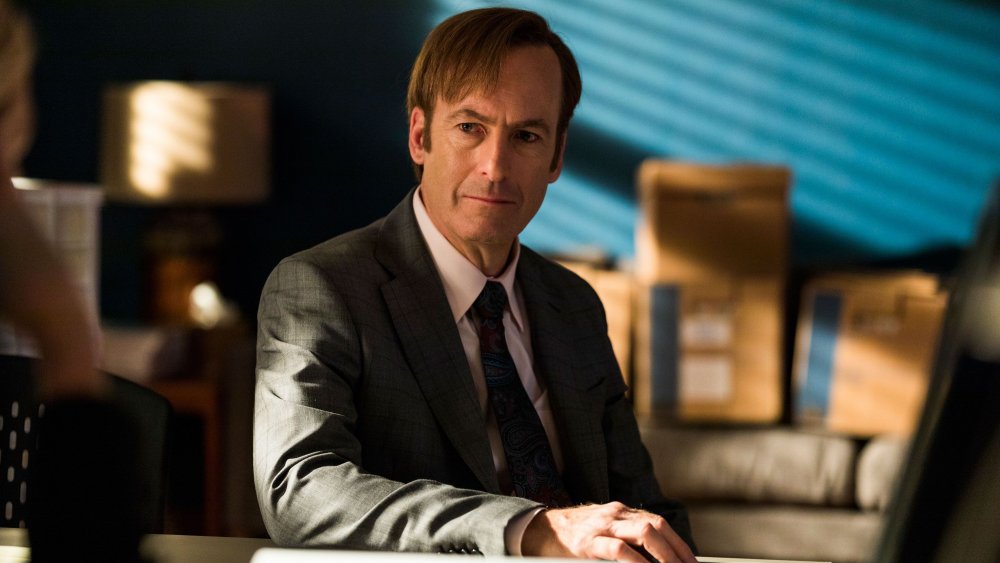 AMC
Bob Odenkirk crawled his way into our hearts while playing smarmy lawyer Saul Goodman on Breaking Bad. Walter White needed a way to make the money he made selling meth legitimate, and Goodman was more than happy to provide him with avenues to do that, hanging around to provide some much-needed legal advice from time to time. 
Turns out, there was more to the Saul Goodman story than we knew, as revealed by the excellent prequel series Better Call Saul. Saul (or, as he's also known, Jimmy McGill) had quite a colorful life before he met Walt and Jesse. The series follows Jimmy as he tries to become a true-blue lawyer, his wild ways constantly getting the best of him as he finds himself on the wrong side of the law more often than the right one. And while there's a lot less action, Better Call Saul has proven itself to be a worthy successor to the Breaking Bad throne. 
One big reason why the show is so good is thanks to Bob Odenkirk's lead performance. He may have been the comic relief on Breaking Bad, but on Better Call Saul, he's a tragic clown. You want him to do what's right and make the best decision, but we all know where this story is heading. Odenkirk's pathos is what sells the emotional arc, so why isn't he getting recognition in the Leading Actor Emmy category? 

It's a crowded Emmy field this year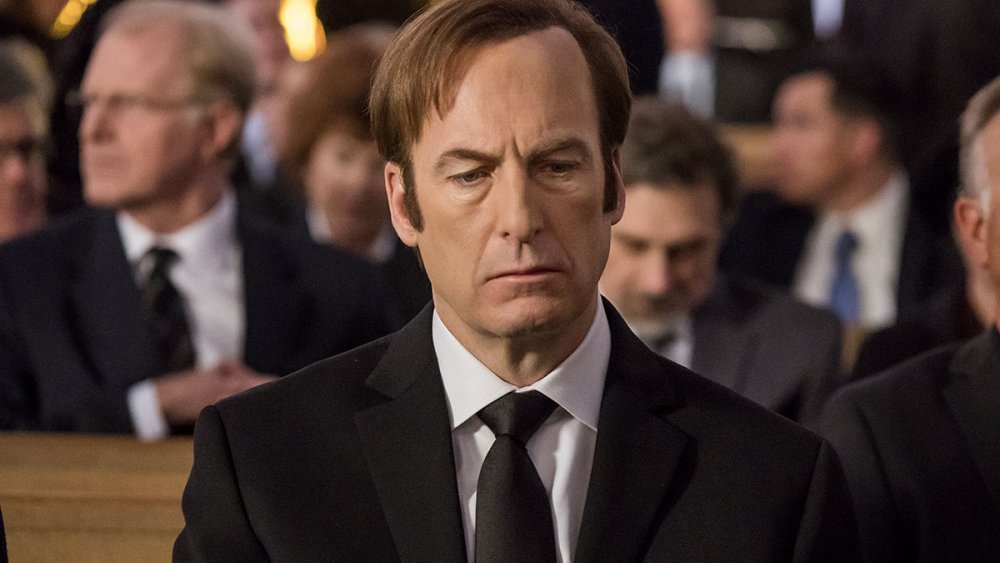 AMC
Before you go feeling too bad for Bob Odenkirk and the Better Call Saul crew, they did land quite a few Emmy nominations this year, including Outstanding Supporting Actor in a Drama Series (for Giancarlo Esposito's return as Gus Fring). Plus, Odenkirk can still win an Emmy this year in his role as one of the show's producers, given Better Call Saul's nomination for Outstanding Drama Series. But considering Odenkirk's gotten Best Actor nominations at the Emmys before, this year seems like a total snub.
While we can only speculate as to why Odenkirk wasn't nominated in 2020, it could be due to the stacked list of actors who did pick up noms. Steve Carell got a Lead Actor nomination for his role on The Morning Show, and Billy Porter will also be in the mix thanks to his starring turn in Pose. Other contenders include Jason Bateman for Ozark, Sterling K. Brown for This is Us, and both Brian Cox and Jeremy Strong for Succession. It's a lot of talent, and maybe Emmy voters just thought it was time to give other actors some room in the field. 
But don't count Bob Odenkirk out of the category forever. AMC has announced that season 6 of Better Call Saul will be the show's last. It would be Odenkirk's last chance for Emmy glory while on the show, and we're thinking Emmy voters will recognize him once again when it comes to his highly-anticipated curtain call. 
No release date has been set for season 6 yet, but keep your eyes peeled to see Jimmy transform into Saul for good.