What J.K. Rowling Reportedly Did After The Johnny Depp Firing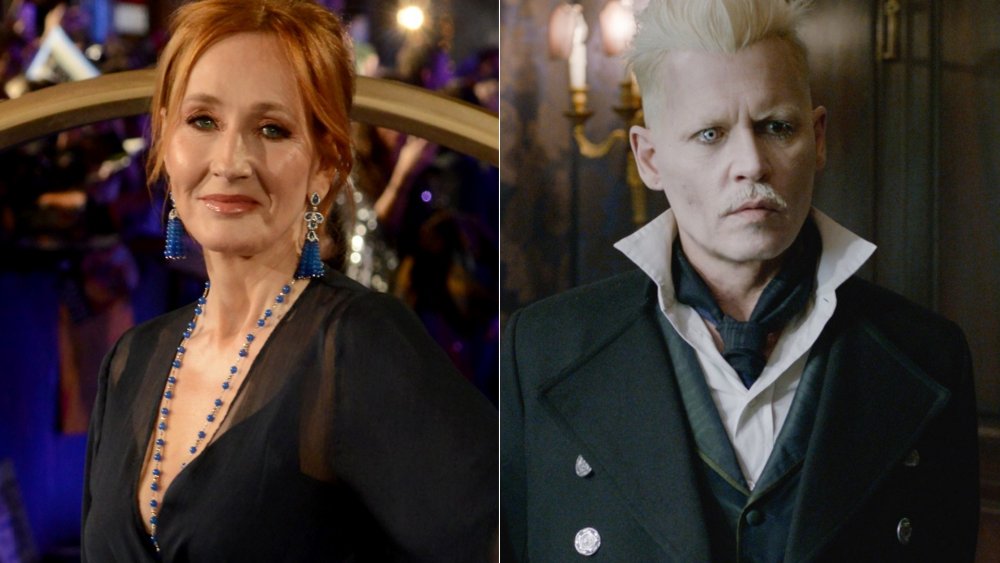 Dave J Hogan/Getty Images, Warner Bros.
The Harry Potter franchise has gone from one of the most lucrative investments in the entertainment industry to a major headache for Warner Bros.
It all started when the studio decided to move full-steam ahead on a prequel series beginning with Fantastic Beasts and Where to Find Them (which flashed some early warning signs). This involved casting Johnny Depp as the dark wizard Grindelwald, a decision which was met with derision from fans after allegations came out claiming Depp physically assaulted his former wife, Amber Heard. No doubt this controversy, combined with incredibly poor reviews, led to a significant drop in box office revenue when the sequel, Fantastic Beasts and the Crimes of Grindelwald grossed just over $650 million worldwide (via Box Office Mojo).
While there are still plans to make a third film in the series, Warner Bros. has moved ahead on letting Depp go from his role of Grindelwald. This comes in the aftermath of Depp and his attorneys filing a libel lawsuit against News Group Newspapers in July of 2020. The lawsuit stemmed from the news source referring to Depp as a "wife beater," but Depp was dealt a blow when the court ruled against him on November 2. A few days after the court rendered its decision, Depp took to Instagram to post a notice to his fans that while he'll continue fighting his case and appealing the court's decision, he'll be stepping down from the Fantastic Beasts franchise, a decision that appears to accord with the studio's wishes.
While some fans will undoubtedly be relieved to see Depp go from the franchise, others think Depp has been treated unfairly throughout this entire process. Perhaps surprisingly, one person who's staying away from this conversation (at least for the time being), appears to be Harry Potter creator and writer for the Fantastic Beasts movies J.K. Rowling.

J.K. Rowling didn't push Warner Bros. to keep Depp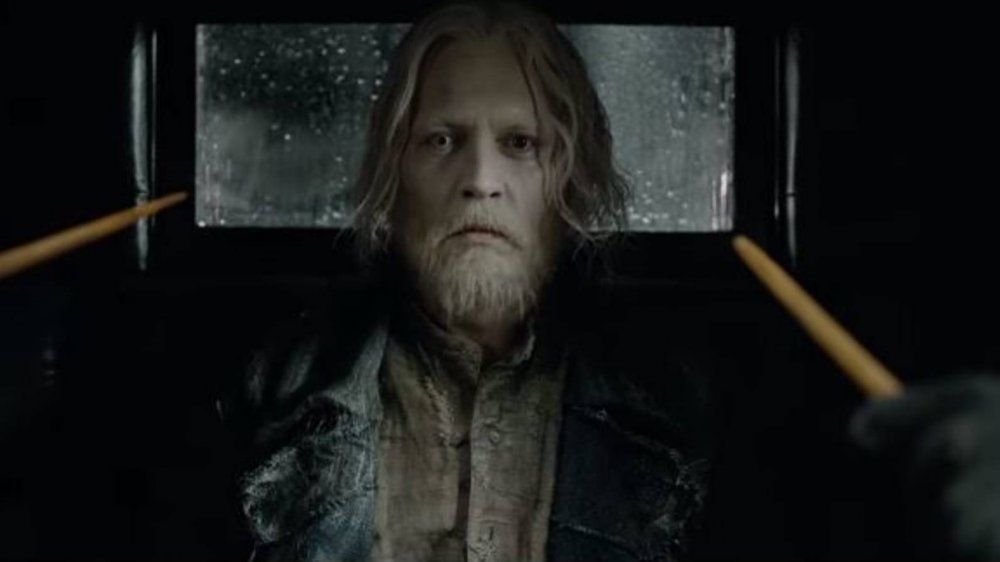 Warner Bros.
J.K. Rowling has long been in Depp's corner in terms of keeping him in her movies. Back when he was first cast as Grindelwald, Rowling released a statement making her support for the actor clear. She wrote how she understood how some fans may have trepidation about Depp coming into the franchise, but she also claimed, "For me personally, the inability to speak openly to fans about this issue has been difficult, frustrating and at times painful. However, the agreements that have been put in place to protect the privacy of two people, both of whom have expressed a desire to get on with their lives, must be respected. Based on our understanding of the circumstances, the filmmakers and I are not only comfortable sticking with our original casting, but genuinely happy to have Johnny playing a major character in the movies."
However, it appears as though this time around, Rowling didn't push Warner Bros. to keep Depp after he lost his most recent lawsuit against News Group Newspapers. According to a report from The Hollywood Reporter, a source claims that Rowling didn't fight to keep Depp in the movie, which is significant considering the amount of influence she likely has at Warner Bros. Harry Potter continues to be a major cash cow for the studio, so undoubtedly, if Rowling wanted to keep Depp, there's a good chance Warner Bros. would have at least heard her out.
Fantastic Beasts has been plagued by personnel issues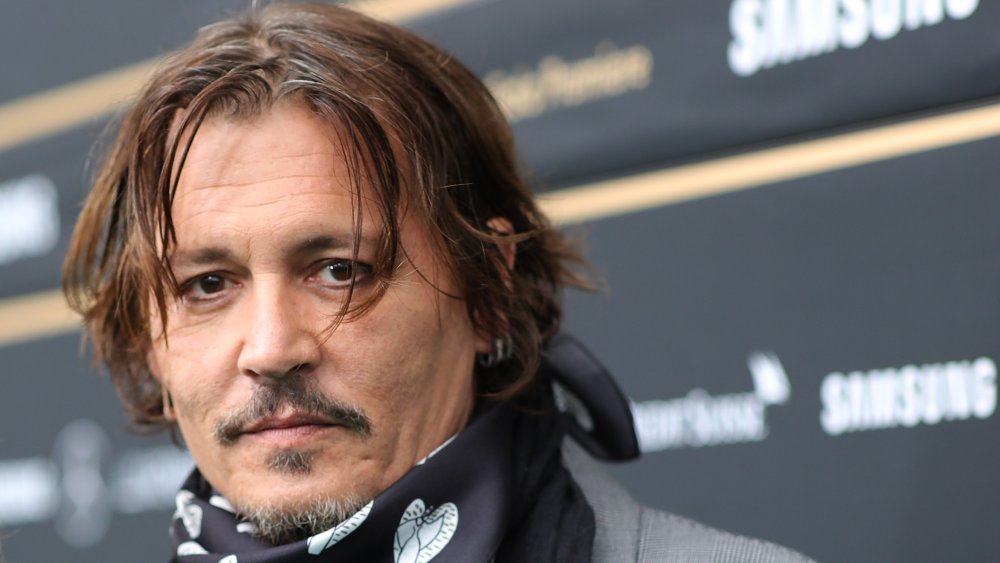 Andreas Rentz/Getty Images
It's also possible Rowling herself is trying to do a bit of damage control considering the amount of pushback she's received over the last year due to comments she's made over Twitter that many considered to be insensitive and transphobic. Eddie Redmayne, who plays Newt Scamander in the Fantastic Beasts series, and other former Harry Potter stars, such as Daniel Radcliffe and Emma Watson, have also reportedly expressed disapproval of what Rowling has said in relation to the transgender community.
There's also the matter of Ezra Miller, who plays Credence Barebone in the Fantastic Beasts series; he's another guy fans also would like to see gone. Earlier this year, a video surfaced of Miller choking and slamming a female fan to the ground, which prompted a slew of petitions to see them removed from future Fantastic Beasts movies as well as the upcoming Flash film. As of this writing, Miller is still expected to reprise their role in Fantastic Beasts 3, but considering Warner Bros. was okay with letting Depp go after they had already started filming, anything could happen going forward.
The Hollywood Reporter states that Fantastic Beasts 3 has been pushed back yet again for a July 15, 2022 release date. There's no word yet on who will replace Depp as Grindelwald (if they decide to recast at all), so keep checking back for updates as this behind-the-scenes turmoil continues to unfold.