Eddie Redmayne Reportedly Wants J.K. Rowling Let Go From Fantastic Beasts Franchise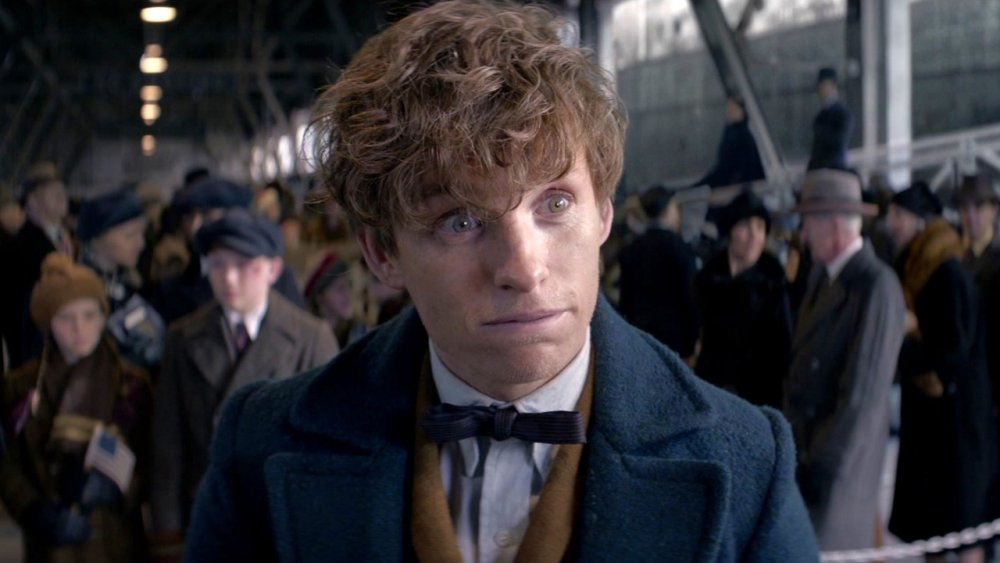 Warner Bros.
The stars of the Harry Potter franchise are aligning against its creator.
Author and screenwriter J.K. Rowling is facing intense and prolonged backlash after a recent series of tweets that could charitably be described as "questionable," and not-so-charitably as "transphobic." Among those calling out Rowling: Eddie Redmayne, who stars as Newt Scamander in the Fantastic Beasts franchise. According to the rumor mongers at We Got This Covered, Redmayne was so peeved by Rowling's ill-advised tweets that he wants her fired from future Fantastic Beasts installments.
This rumor has not been confirmed, and if it's true, the star's stance could potentially cause all kinds of problems for studio Warner Bros. The films in question — 2016's Fantastic Beasts and Where to Find Them and 2018's Fantastic Beasts: The Crimes of Grindelwald — have done big bank, hauling in nearly $1.5 billion worldwide between them (although the second installment represented a considerable drop-off from the first). Unlike the Harry Potter films, they're not directly adapted from Rowling's novels; she conceives the stories and writes the screenplays, and she is said to have the third, fourth, and fifth films already mapped out. It's highly likely that Redmayne is already under contract for those films, so if indeed he refuses to work with Rowling any longer, something will have to give.
Regardless of whether Redmayne wants to play that kind of hardball, it's a matter of record that he's not happy with Rowling's tweets. In a statement provided to Variety, the star said, "Respect for transgender people remains a cultural imperative, and over the years I have been trying to constantly educate myself ... I disagree with Jo's comments. Trans women are women, trans men are men and non-binary identities are valid ... my dear transgender friends and colleagues are tired of this constant questioning of their identities, which all too often results in violence and abuse. They simply want to live their lives peacefully, and it's time to let them do so."

What did J.K. Rowling say about transgender people?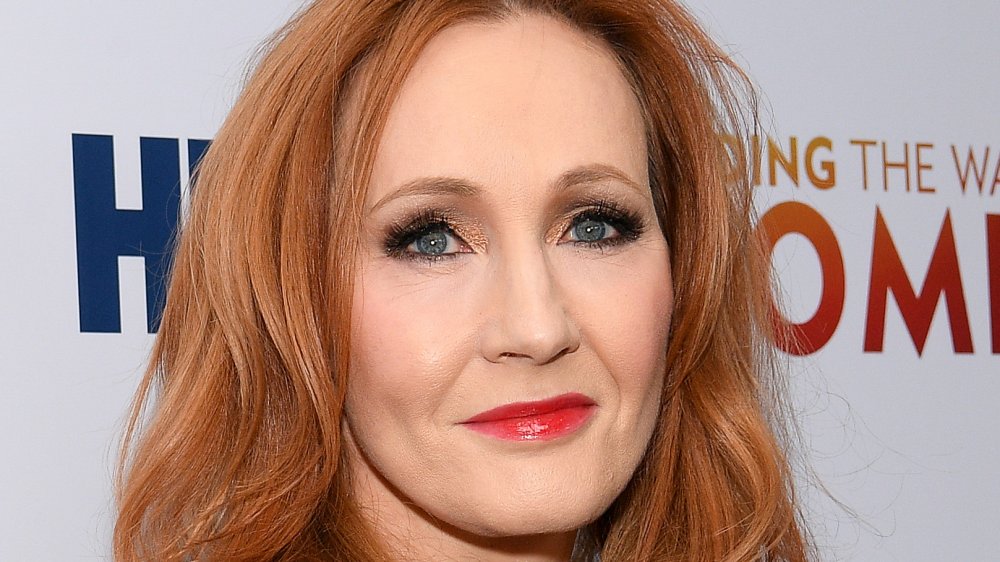 Dia Dipasupil/Getty Images
Unfortunately, Rowling has been at the center of just such a controversy before, and recently. In December 2019, she tweeted in support of Maya Forstater, a discredited researcher at a London think tank whose public statements about trans people earned her a strong rebuke from the British courts. At that time, Rowling opined that Forstater had done nothing other than to say that "sex is real," a reductive and simplistic argument that she repeated in her latest series of tweets.
First, in response to an op-ed that referred to "people who menstruate" (note: not all who do are female, and not all females do), Rowling sarcastically tweeted, "'People who menstruate.' I'm sure there used to be a word for those people. Someone help me out. Wumben? Wimpund? Woomud?"
Not half an hour later, she was back at it, tweeting, "If sex isn't real, there's no same-sex attraction. If sex isn't real, the lived reality of women globally is erased. I know and love trans people, but erasing the concept of sex removes the ability of many to meaningfully discuss their lives. It isn't hate to speak the truth."
Among the many reasons this is problematic, Rowling appears to be conflating sex and gender, which — according to a consensus of medical professionals — are two different things. By way of attempting to explain herself, Rowling doubled down in a lengthy blog post a few days later. "My life has been shaped by being female. I do not believe it's hateful to say so," she wrote (via BBC).
What other Harry Potter stars have spoken out against J.K. Rowling's remarks?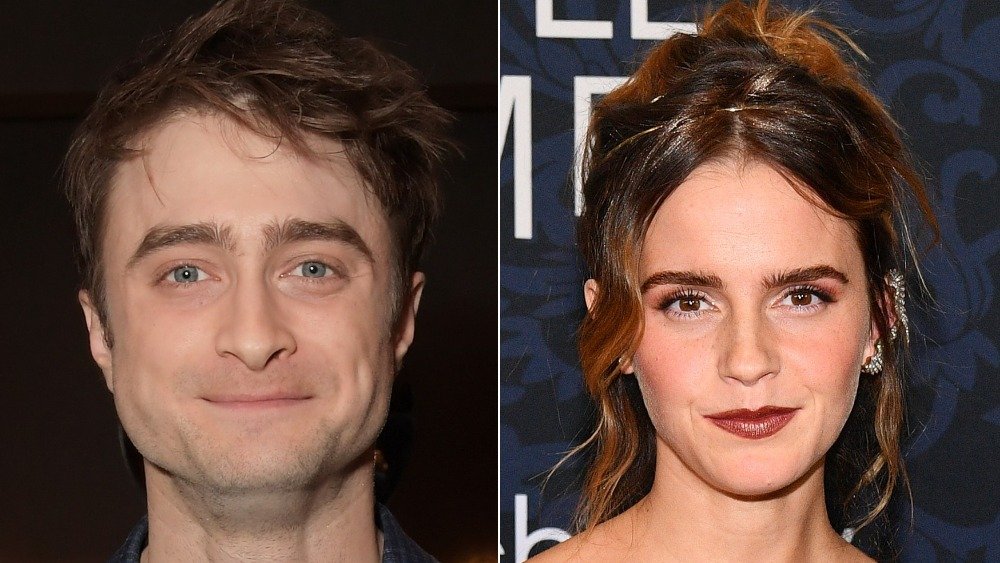 David M. Benett, Dia Dipasupil/Getty Images
Redmayne is not the first Potterverse star to take issue with Rowling's remarks. Daniel Radcliffe, who played Harry Potter in all eight films that bear the character's name, politely yet firmly took Rowling to task in a blog post published on the LGBTQ+ resource website The Trevor Project. "While Jo is unquestionably responsible for the course my life has taken, as someone who has been honored to work with and continues to contribute to The Trevor Project for the last decade, and just as a human being, I feel compelled to say something at this moment," it read in part. "Transgender women are women. Any statement to the contrary erases the identity and dignity of transgender people and goes against all advice given by professional health care associations who have far more expertise on this subject matter than either Jo or I."
Emma Watson, who portrayed Hermione Granger in the main series, quickly followed suit. "Trans people are who they say they are and deserve to live their lives without being constantly questioned or told they aren't who they say they are," Watson tweeted. "I want my trans followers to know that I and so many other people around the world see you, respect you and love you for who you are."
Bonnie Wright, who played Ginny Weasley in the Potter films, also chimed in on Twitter. "If Harry Potter was a source of love and belonging for you, that love is infinite and there to take without judgment or question," she wrote. "Transwomen are Women. I see and love you, Bonnie x."
We won't have to wait very long to find out just where Redmayne stands on continuing to work with Rowling. The production of Fantastic Beasts 3 was postponed in March due to the coronavirus pandemic, but it's expected to resume as soon as July. As of this writing, the film is still slated for release on November 12, 2021.