Jeopardy!'s Tribute To Alex Trebek Will Leave You In Tears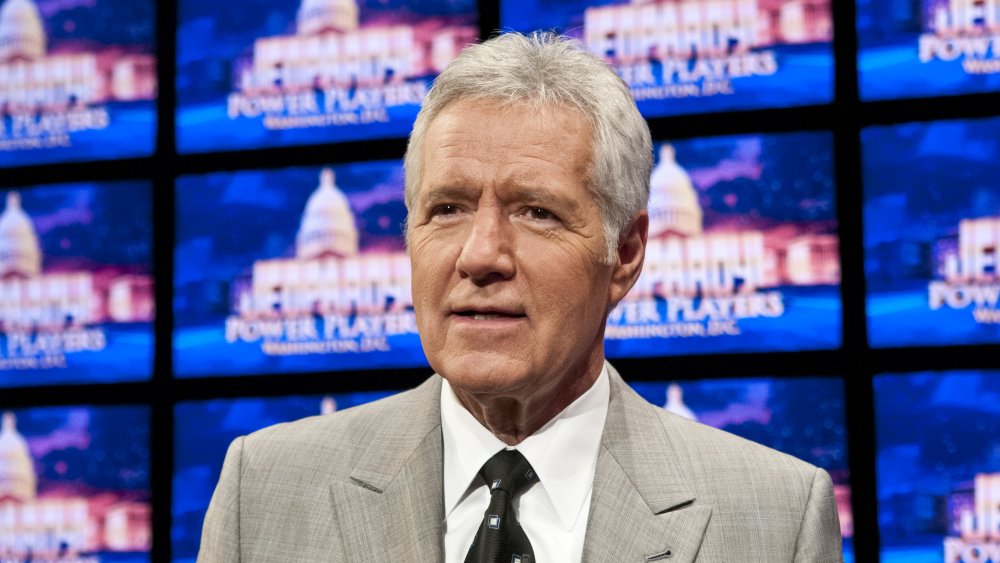 Kris Connor/Getty Images
On March 6, 2019, longtime Jeopardy! host Alex Trebek announced to the world that he'd been diagnosed with stage IV pancreatic cancer. While the prognosis was bleak, he hung on for a remarkable 18 months, surrounded by love and support from fans, friends, and family. Sadly, however, on November 8, 2020, the long-feared news eventually broke that Trebek had succumbed to the disease at his home in Los Angeles, California. At 80 years of age, the world lost one of the most prolific presences in television history — having hosted the iconic program for the better part of four decades.
Even in the face of strenuous treatment, unimaginable pain, and debilitating stress, Trebek's professionalism never wavered. Through it all, he resumed his Jeopardy! hosting duties as if nothing had changed, churning out episode after episode for viewers to enjoy. As of this writing, there are 35 episodes left to air posthumously, thus bringing his remarkable tenure to an end within a few short weeks. To kick off this emotionally taxing run of installments, the November 9, 2020 edition of Jeopardy! opened with a touching tribute to Alex Trebek that was enough to leave even the most casual viewer tearing up.
Thank you for everything, Alex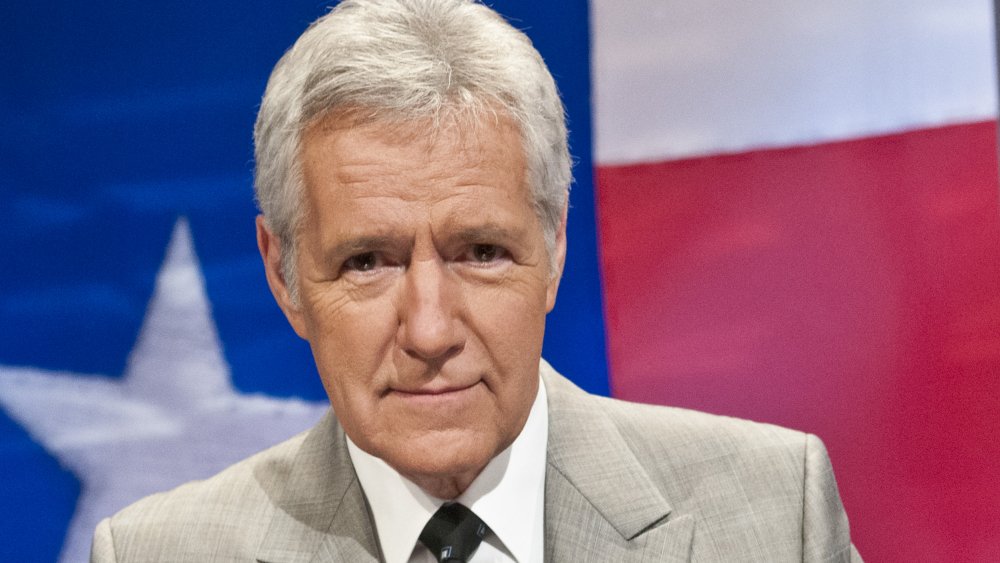 Kris Connor/Getty Images
Before the taped edition of Jeopardy! began, viewers received a rare appearance from the series' executive producer, Mike Richards, who had a few words to say in memoriam of his deceased colleague (via The Hollywood Reporter). "Over the weekend we lost our beloved host Alex Trebek. This is an enormous loss for our staff and crew, for his family and for his millions of fans," said Richards, adding that Trebek "loved this show and everything it stood for."
Richards also made mention of the fact that Trebek was in the studio less than two weeks before to record his final episodes, saying, "He will forever be an inspiration for his constant desire to learn, his kindness, and for his love of his family." In closing, he left everyone at home with the line "On behalf of everyone, thank you for everything, Alex," as the studio cameras panned across the Jeopardy! set in a heartbreaking moment of silence.
As poignant as it was to watch this loving farewell to one of America's most beloved pop culture figures, the Alex Trebek everyone saw on television is only a snippet of who he was as a person. In his memoir, The Answer Is...Reflections on My Life, he states that "I'd like to be remembered first of all as a good and loving husband and father, and also as a decent man who did his best to help people perform at their best." He earned that reputation under no uncertain terms. Whoever ends up succeeding him as the next Jeopardy! host has some big shoes to fill.