Lennie James Dishes On His Show Save Me And How He Landed It In One Weekend - Exclusive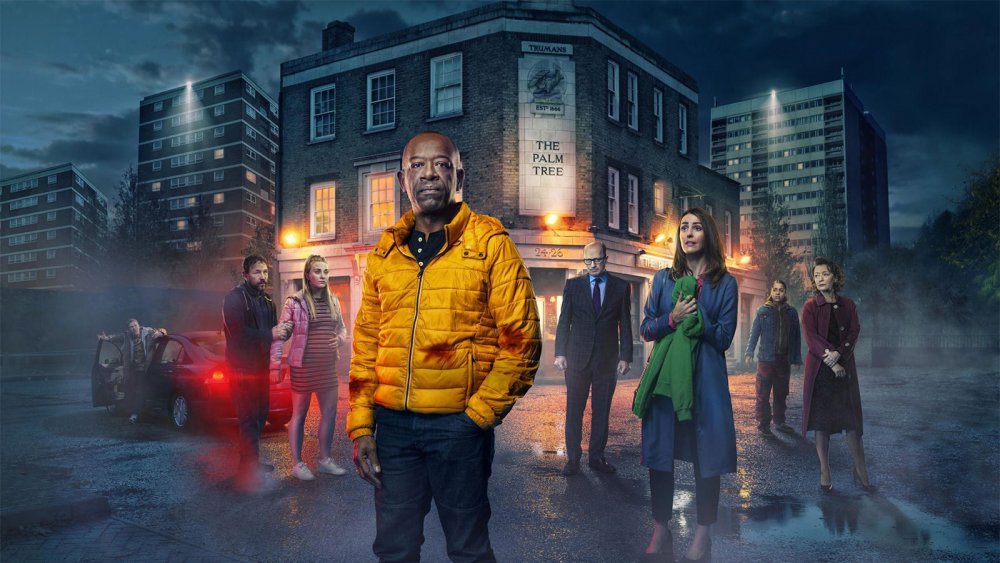 You know him as Morgan Jones — the nomadic survivor from the first season of The Walking Dead who eventually migrated to the cast of Fear the Walking Dead — and you might also recognize him as Mister Cotton from Denis Villeneuve's Blade Runner 2049 or as Charlie the pimp from the HBO comedy series Hung. The man responsible for bringing those memorable characters to life is British actor Lennie James, who's mostly known for his numerous film and television roles spanning back to the early 1990s. But did you know that he is also a talented screenwriter?
In 2018, James blew away critics with Save Me, a brooding mystery-drama series that he not only starred in, but he also created and executive produced the project from the ground up. In it, he plays Nelson "Nelly" Rowe, a down-and-out couch surfer and boozer who spends most of his time frolicking with the ladies and getting smashed with all of the regulars at his favorite local pub. His world goes topsy-turvy when he is arrested on suspicion of abducting his estranged 13-year-old daughter Jody (Indeyarna Donaldson-Holness). The only evidence that pegs him as suspect number one is a video diary left by Jody claiming she was going away to see her father, but after a lengthy interrogation process leads to no solid findings, Nelly is off the hook. Due to a rocky past with Jody's mother, Claire (Suranne Jones), she's still convinced that he's somehow involved. Anguished, enraged, and determined to clear his name, Nelly regains his fatherly instincts and becomes hellbent on finding Jody's captors — even if it means defying the authorities. 
Take a look at Save Me's Rotten Tomatoes ratings and you'll see that season 1 carries the coveted 100% "fresh" certification with many critics singing the show's praises for its writing, dialogue, and performances. A second season (titled Save Me Too) premiered earlier this year in the U.K., also receiving a glowing 100% "fresh" stamp, and now it's available to stream in the U.S., courtesy of Peacock. 
Looper recently had a virtual sit-down with James, and we had to ask him about how this story came to fruition and how long it gestated before coming to life. "In all honesty, the first episode happened quite quickly," explains James. "I mean, everything takes its time, but I was asked whether I had an idea on something like on a Wednesday and we were coming up to one of the long weekends. I was filming in Detroit. I had some time to think about it. I came up with the idea, sent it back to London. I think either on the following Monday or Tuesday, after the long weekend in Detroit, I spoke to Anne Mensah, who was the head of Sky, who makes Save Me in the U.K. She liked the idea. She commissioned the first episode."
Lennie James cautiously researched the harrowing subject matter of Save Me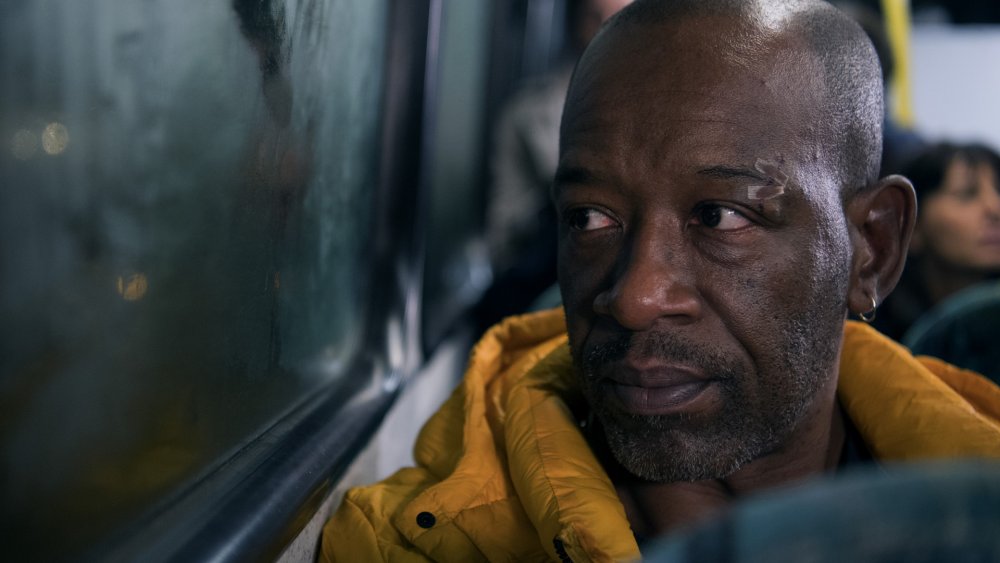 "I wrote the first episode in between filming," James recalls. "That maybe took a couple of months, maybe three or four months, because I was splitting my time between acting and writing and then it just kind of happened quite quickly. I think door to door from when I first came up with the idea to when we finished the first series was maybe three or four years."
In Save Me, Nelly's search leads to some disturbing discoveries about who might've abducted Jody. One of his pubmates is revealed to be a registered sex offender who at one point crossed paths with her. This leads to new clues that force Nelly to explore the darkest recesses of the internet and extremely underground spaces. He also finds himself infiltrating an exclusive brothel that caters to pedophiles. The kingpin of that operation ultimately points him directly to the underbelly of a child trafficking ring. While Save Me certainly examines some uncomfortable subject matter, James approaches the darker elements of the story with restraint — it's icky and unsettling at times, yes, but never gratuitous or over-the-top. 
As a writer, he had to do is fair share of homework — and considering the subject matter, he had to proceed cautiously. "I put in as much research as I could safely do, as much research as I felt was necessary," says James when asked about how much he had to look into the dubious world of child trafficking before tackling the script. "You have to be very careful about what you put into your search engine because of what you might get back. What I did was I would read already written articles around the subject matter. So, anything that had a missing kid, anything that had a raid, where people who were being trafficked were mentioned. I would read those articles and then I would extrapolate for what mattered in the telling of my story, because it is a harrowing subject matter but at the same time, I didn't want our telling of our story to be in any way, exploitative, either to the subject matter or to the people portraying those subject matters. So, our rule of thumb in Save Me is that if it doesn't have a direct effect on one of our main characters, we don't see it... and if one of our main characters doesn't see it, we don't show it, and I think we stuck to our rule and were successful in what we set out to do."
Both seasons — Save Me and Save Me Too — are now streaming on Peacock.