Logan To Reportedly Introduce X-23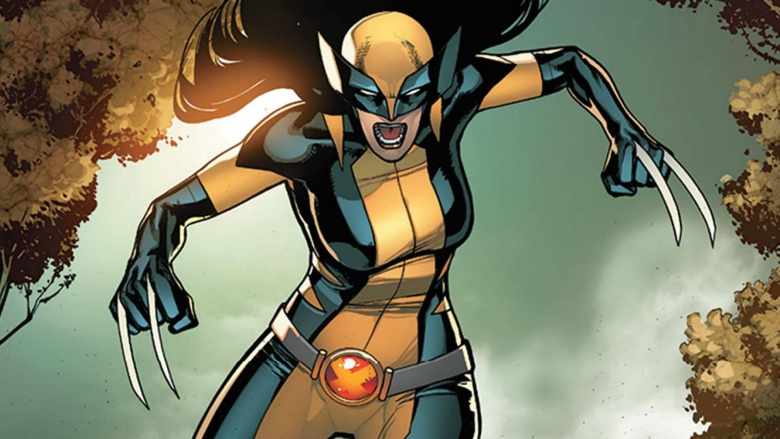 Marvel
The poster for Logan features the hand of a child holding Wolverine's, and a new report may have just revealed who that little girl is, along with who she becomes.
According to Omega Underground, actress Sienna Novikov (Bad Moms, Daddy's Home) will play a character named "Laura," a young mutant with two claws in each of her hands. But that, along with details of a casting description for her character, should all sound at least vaguely familiar to die-hard Marvel fans.
Sources tell theWrap the character is actually Laura Kinney, otherwise known as X-23. She's a clone of Wolverine with retractable adamantium-coated bone claws and superhuman strength, senses, speed, and healing abilities, much like those of Logan (Hugh Jackman). The report also claims the movie's plot will follow a government-type program called "Transigen" that converts mutant kids into killing machines.
Meanwhile, the "mad scientist" that Richard E. Grant will play is reportedly Dr. Zander Rice, the man in charge of Transigen. In the comics, Dr. Rice is the surgeon who creates X-23. That apparently means Grant isn't playing Mister Sinister, as previously believed. Producer Bryan Singer did confirm that Sinister will appear in the film, but it's possible he won't be immediately revealed or the introduction could occur during a post-credits scene.
Donald Pierce (Boyd Holbrook) will also reportedly serve as Rice's head of security in the film. Director James Mangold shared the first photo of Pierce, who is a mutant-hating cyborg in the comics.
Logan will hit theaters March 3, 2017, and Jackman said it will have a "very different tone" than previous installments. Check out the dark side of X-Men you never knew about and a few Marvel comic movies they'll never be allowed to make.