Why The Dog In Love And Monsters Is More Important Than You Think - Exclusive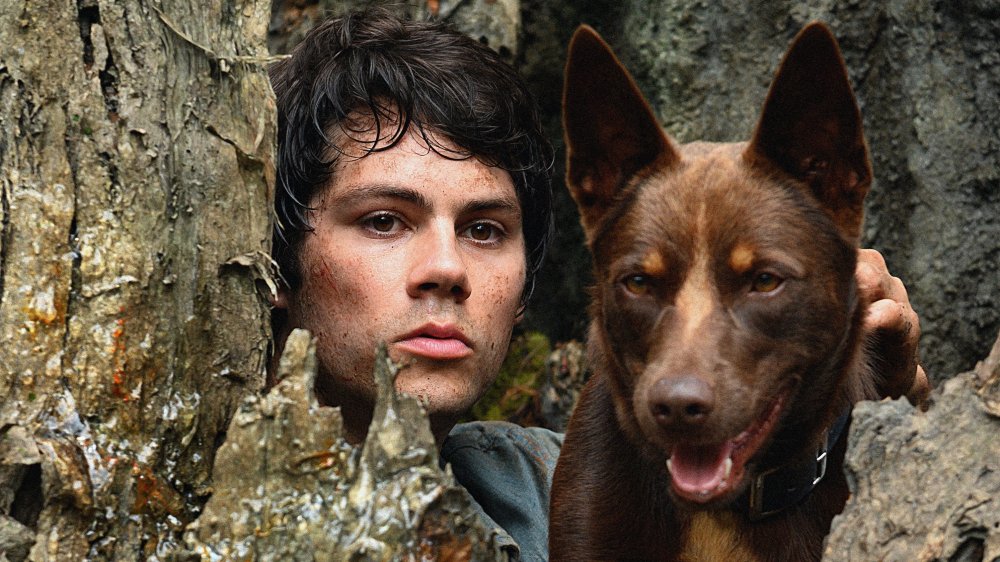 Paramount Players
Love and Monsters, the new sci-fi film that chronicles Joel Dawson's trek to find his first love after the Monsterpocalypse, actually features a story even sweeter — the tale of a boy and his dog. Joel, played by Dylan O'Brien, meets a slew of fascinating characters along the way, including young, sassy, and capable Minnow (Ariana Greenblatt) and the grief-stricken father figure Clyde (Michael Rooker). Yet despite the colorful human characters (and monsters) featured in the film, Joel's loyal pup Boy completely steals the show.
Primarily played by the appropriately named dog actor Hero, Boy's intelligence and emotional depth help make the film a compelling story of hope, love, and dogs fighting a global catastrophe (something everyone can relate to right now). The film's fresh rating on Rotten Tomatoes speaks for itself, with critics lending high praise to up-and-coming director Michael Matthews. During an exclusive interview with Looper, Matthews shared some behind-the-scenes details on everyone's new favorite movie dog, and what it was like working with Hero and his trainer.
Man and monster's best friend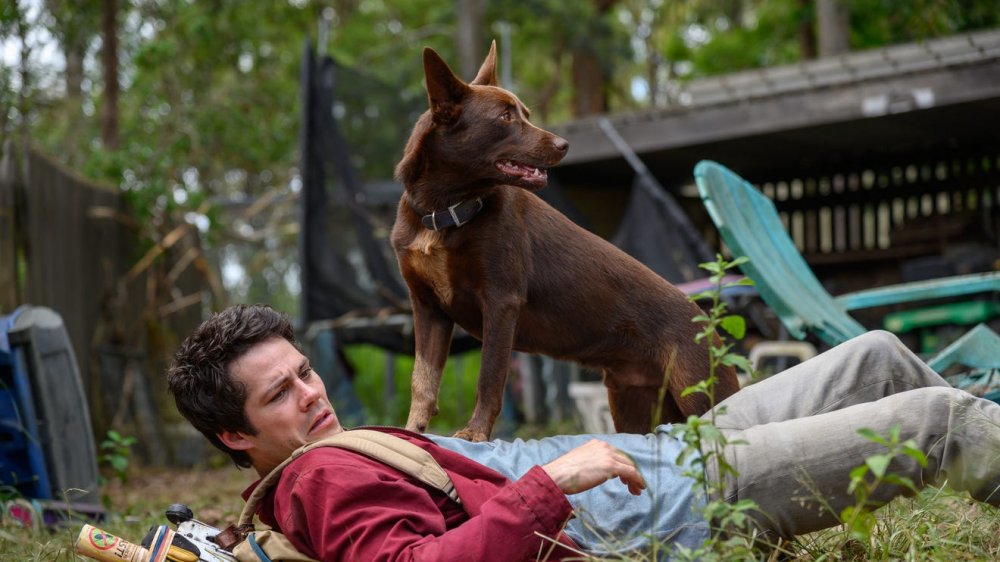 Paramount Players
When it comes to the movie's final cut, audiences see Boy as a wickedly smart dog with a lot of human characteristics. Of course, a significant amount of behind-the-scenes work went into the capturing that canine performance. Matthews notes about the dog trainer Zelie Bullen, "She was really incredible. And so were the two dog actors playing Boy. I'd say 80 percent of it was the one dog who was called Hero."
The director goes on to explain, "I had to think cleverly in making the film, where there were certain moments where it was just a close-up with Boy by himself. You sometimes can't rush getting that performance or something natural for him. So on the shot list of that scene, we would maybe try and get the right thing when we were there. But then we would also have like a second unit that [we] would leave behind to spend another hour or two just trying to find that really natural thing with the dog."
When it comes to working with animal actors, it's easy to fall into the trap of honing in on typical (and often overused) expressions and behavior. Matthews was determined to give audiences a unique experience with Boy, and it paid off. As he explains, "So many dog movies, especially when they're in a fun sort of entertainment space like this, you often just are cutting to a dog kind of going 'errrerrr' [with a puzzled expression] or lifting [his] paw or something."
Dogs > Romance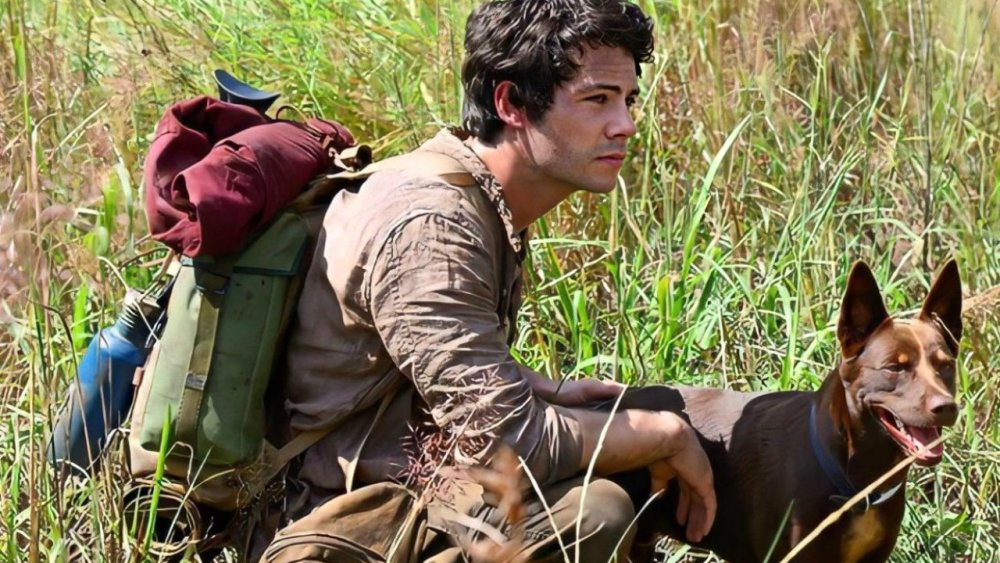 Paramount Players
"I just wanted it to feel like [he's] a dog," Matthews says of getting a natural performance out of the dogs who played Boy. "[He's] got a bit more character, and you feel like it's kind of taking on things and thinking more than probably a real dog might in the situation, but I didn't want it to be kind of a jokey character on the side." As someone who's around dogs frequently, Matthews knew precisely what kinds of behaviors and expressions would make sense for Boy to display in the world he created. "I wanted to feel like a dog. I'm a dog lover, and I sort of know what feels natural or not from the dog."
It wasn't just Matthews doing the heavy lifting, though — editorial put in a lot of work to make everything flow naturally when cutting the movie together. "What's really interesting is in editorial, we had the assistant editor, Yvonne [Valdez], actually, really focused on Boy and would really sit there and help find little things — and also the type of sounds that might not be made on set, that she would add-in," Matthews reveals.
"And she really focused [on] and loved dogs. There [were] always dogs in the edit suite and around," the director recalls. "And she really, I must say, had a huge influence on Boy's performance in the movie as well. So [there are] kind of all these layers to it that sort of built it up to really work. And from the beginning for me, I was always like, 'Boy has to be great' more than anything."
When it comes to the final product, Matthews says it best: "Even though it is a romantic film, it's actually more to me about this guy and this dog on their mission."
Get comfy with your favorite pup, because Love and Monsters is available on VOD and playing in select theaters now. Just don't be a food stealer.