Ozark's Julia Garner Is Unrecognizable In New Netflix Role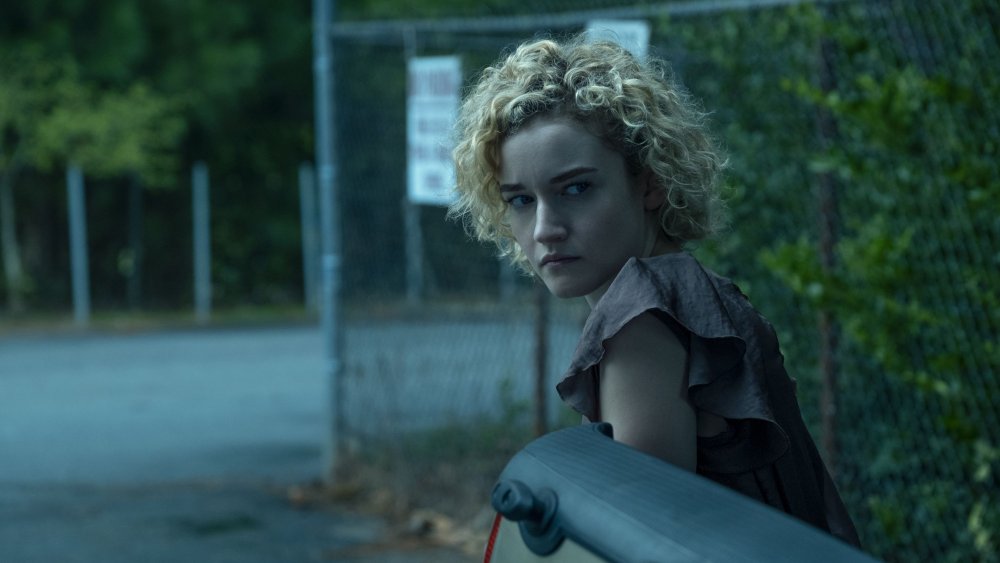 Netflix
Netflix's Missouri-based crime drama Ozark has gone from strength to strength since it debuted in 2017. The show's had its own distinct vibe from the beginning, and its strong plot and powerful characters have allured audiences for three seasons. With the super-sized final season on the way, it looks like the stakes are only going to get higher.
Given Ozark touts a cast led by Hollywood luminaries Jason Bateman and Laura Linney, one might be tempted to think there's precious little room for other actors to shine. However, this couldn't be further from the truth, because the show is absolutely stuffed with talent. In fact, it could be argued that the series MVP is none other than Julia Garner, who won the 2019 Emmy for Outstanding Supporting Actress for her work on Ozark (and repeated the trick in 2020). The actress plays the pivotal role of Ruth Langmore, a member of a small-time criminal family. Ruth's youth, struggles with poverty, and difficult family relationships belie a strong and intelligent operator with unmatched ambition, and her slightly frazzled signature look has become as iconic as anything in the series.
This is why it can be so surprising to see Garner in any other outfit than Ruth's understated clothes or rocking any other 'do apart from Ruth's signature curly hair. But the actress certainly isn't afraid to explore new roles, including ones that involve drastically different sartorial choices than her most famous character prefers. 
Ozark's Julia Garner has recently been seen in her new Netflix role — and she's essentially unrecognizable.  
Ozark's Julia Garner embraces the socialite look for Netflix's Inventing Anna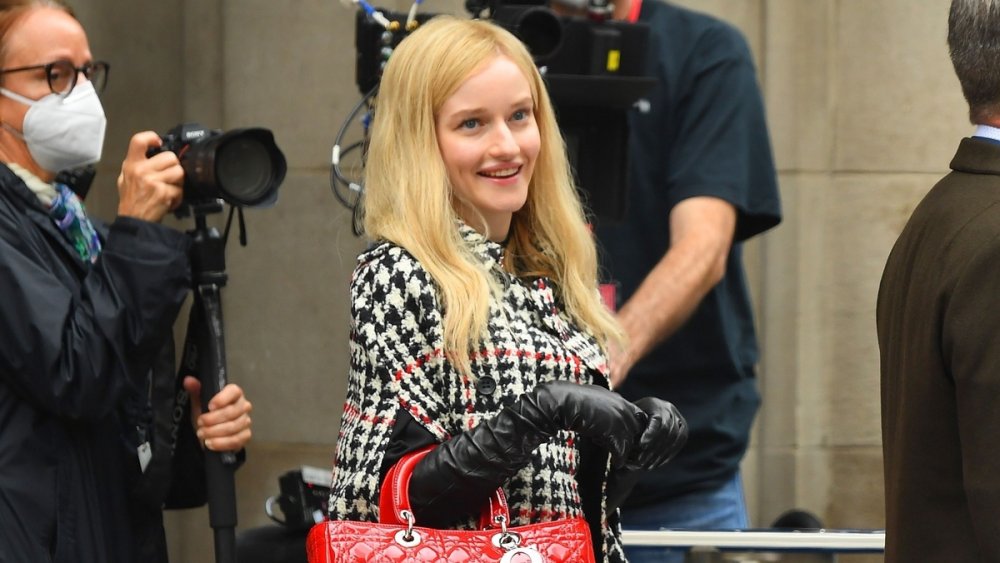 Backgrid
Julia Garner is taking her considerable acting talents in a radically new direction for Netflix's upcoming drama miniseries, the Shonda Rhimes-created Inventing Anna, on which she plays the titular socialite Anna Delvey. The show is based on real events as depicted in Jessica Pressler's article entitled "How Anna Delvey Tricked New York's Party People," and the role certainly seems to play to her strengths. After all, the real-life Anna is actually Anna Sorokin, a con artist and a masterful influencer who tricked the Big Apple's social elites into believing she's a German heiress with means. 
This delicious role requires a significantly more glamorous look than Ruth Langmore tends to have. As such, a snap of Garner on the set of Inventing Anna, obtained by Looper courtesy of Backgrid, shows her sporting full socialite regalia — including a long, straight hairstyle; a classy red handbag; and an immaculately stylish houndstooth peacoat paired with black leather gloves.
Ruth Langmore may be a criminal mastermind in her own right, but it's hard to imagine her rubbing elbows with New York City's social elite — even with the designer purse. 
Julia Garner is the perfect addition to the Shonda-verse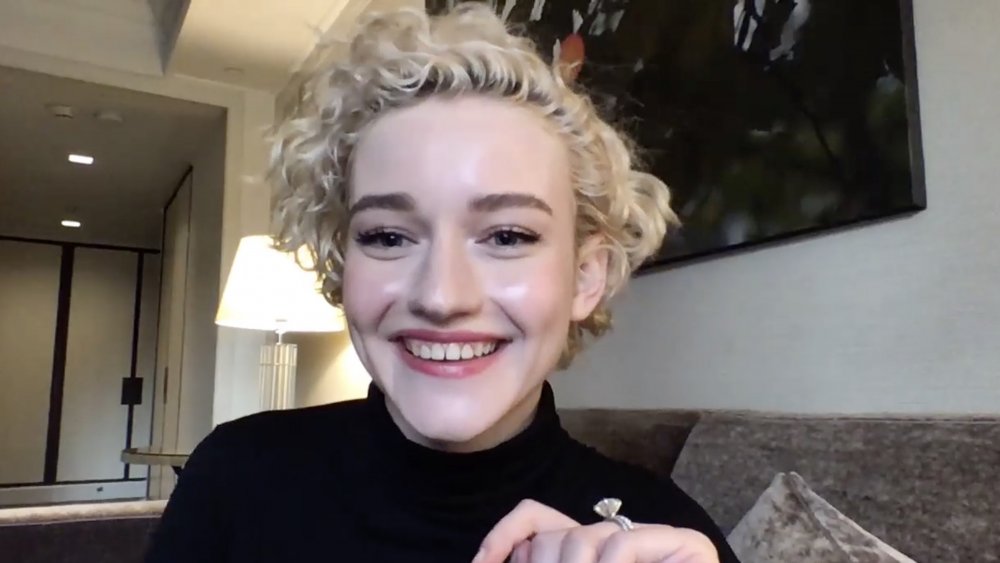 Getty Images/Getty Images
The incredible transformation is more than just a costuming triumph; it's a credit to Julia Garner's formidable acting chops. If there was ever a more natural (or bankable) pairing than the young upstart awards darling and Hollywood power writer Shonda Rhimes, we'd like to see it. While the buzzy new series only started shooting in October, expect a streaming release sometime next year. If the young performer vanishes into the role of Anna anywhere near as completely as she has into the gritty trailer park queenpin Ruth Langmore over the last four seasons of Ozark, then Inventing Anna will be a show to watch in 2021. 
While Garner has sported straight, flowing locks before as Terra on Dirty John, her fashionista look on Inventing Anna is a radical departure from the Ozark style most of her fans are familiar with. Then again, it just goes to say that the two-time Emmy winner is capable of great transformations — and with Ozark nearing its end, it looks like we might see a whole lot of those from her in the future.