Emmys 2019: Julia Garner Overcomes A Crowded Field To Win A Statue For Ozark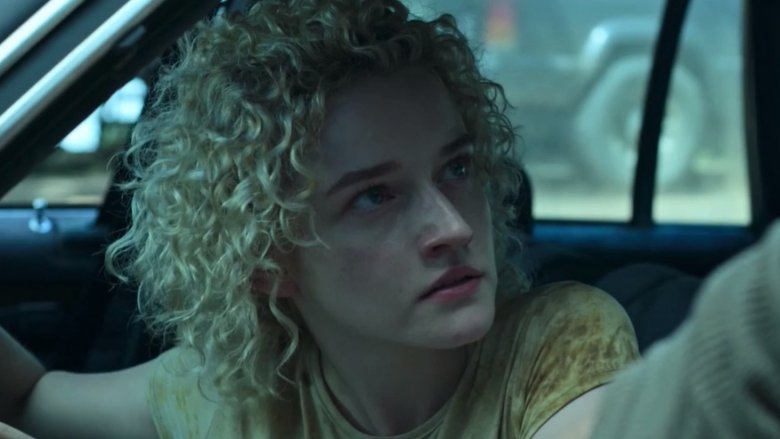 Julia Garner overcame half of the Game of Thrones cast to reign supreme at the Emmys, beating out a crowded field to take home a statue for Outstanding Supporting Actress in a Drama for her role in Netflix's Ozark. 
Ozark, which has been running exclusively on the streaming service for two seasons since it premiered in 2017, stars Jason Bateman (who also snagged an Emmy this evening for directing one of the second season's episodes) and Laura Linney as the Byrdes, a couple who leave behind their high-powered life for a (relatively) quiet existence in the far-flung Ozarks after a money laundering scheme goes horribly awry.
When the Byrdes settle down in Missouri, they get mixed up in the criminal elements of the Ozarks. That's how they meet Julia Garner's Ruth Langmore, who, at the tender age of 19, is wrapped up in a dark underground world within this remote locale.
At age 25, Garner's career is just getting started, but she's appeared in some serious prestige projects. In just a few years, she's appeared on The Americans as Kimberly Breland, Netflix's Maniac as Ellie Landsberg, and in a leading role in Dirty John as Terra Newell.
This was the first nomination and win for a visibly stunned Garner. As she took the stage, she seemed totally surprised to take home the award, achieving one of the night's bigger upsets. During her speech, she even said she wishes the Emmy was made of chocolate, adding some whimsy to her speech as the proceedings approached their climax.
Who did Garner beat out?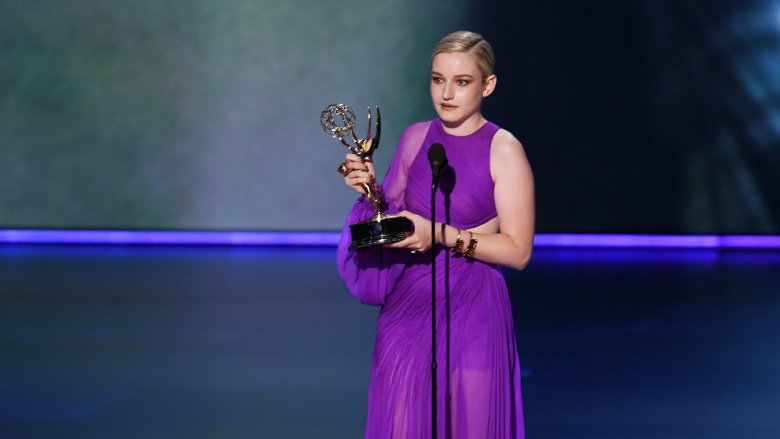 Kevin Winter/Getty Images
Garner had plenty of competition in this category, the literal majority of which appeared on one of the biggest television phenomenons in recent memory. Besides Fiona Shaw, who plays a supporting yet pivotal role on Killing Eve, every single other nominee was a Game of Thrones alum: Gwendoline Christie, a self-nominated actor, for her role as the hardened yet emotional Brienne of Tarth; Lena Headey, who played the evil and inscrutable Cersei Lannister to perfection; Maisie Williams, whose character Arya Stark slayed the Night King and became one of the show's most formidable fighters; and Sophie Turner, who, as Sansa Stark, proved that pure force of will can overcome even the most horrifying adversity.
However, in the end, Garner reigned supreme, leaving the ladies of Game of Thrones empty handed after the final season of this iconic show. Certainly, Garner has a lot to be proud of, but there may be frustration from Thrones fans who were disappointed to see their favorite performers lose despite overwhelming odds.