Why Richard From Truth Seekers Looks So Familiar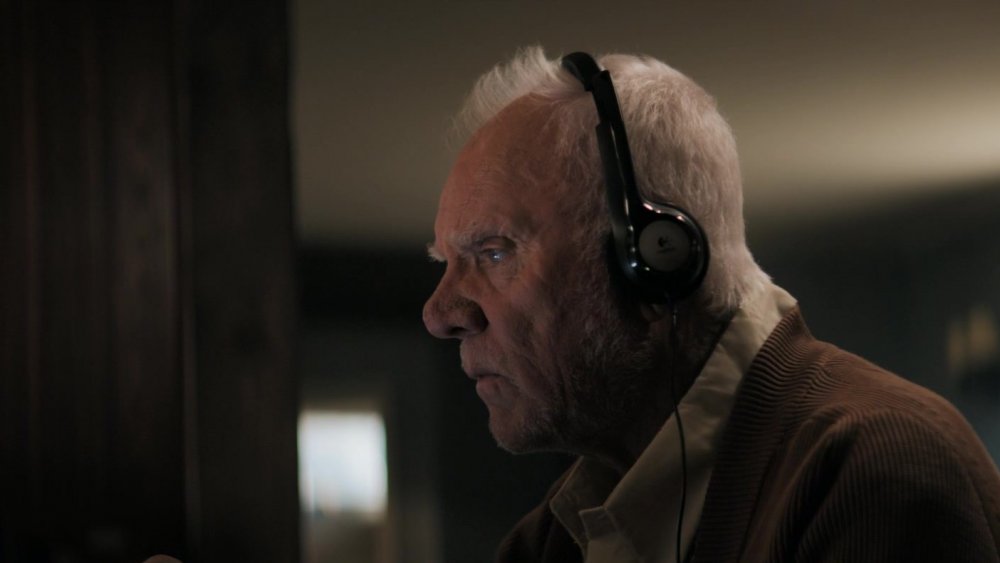 Amazon Studios
The Amazon Prime ghost hunting series Truth Seekers drops this October 30, just in time for Halloween. It has quite a recognizable cast, featuring Shaun of the Dead comedy duo Nick Frost and Simon Pegg as its biggest draw. However, there's another star whose name may be on the tip of your tongue: Malcolm McDowell, who plays Richard.
The series follows Gus (Frost), an internet installer who runs a paranormal YouTube channel on the side, and whose boss Dave is played by Pegg. Gus teams up with new employee Elton (Samson Kayo) and they do some ghostbusting around town with a little help from the recently traumatized Astrid (Emma D'Arcy). They frequently find ghosts caught in old technology, like a radar machine. McDowell plays Gus's father-in-law, Richard, who lives with him.
McDowell has had a long career (that isn't slowing down), with 271 acting credits on IMDb, but here are some of the films and series you might recognize him from.
McDowell started as a rebellious youth in If....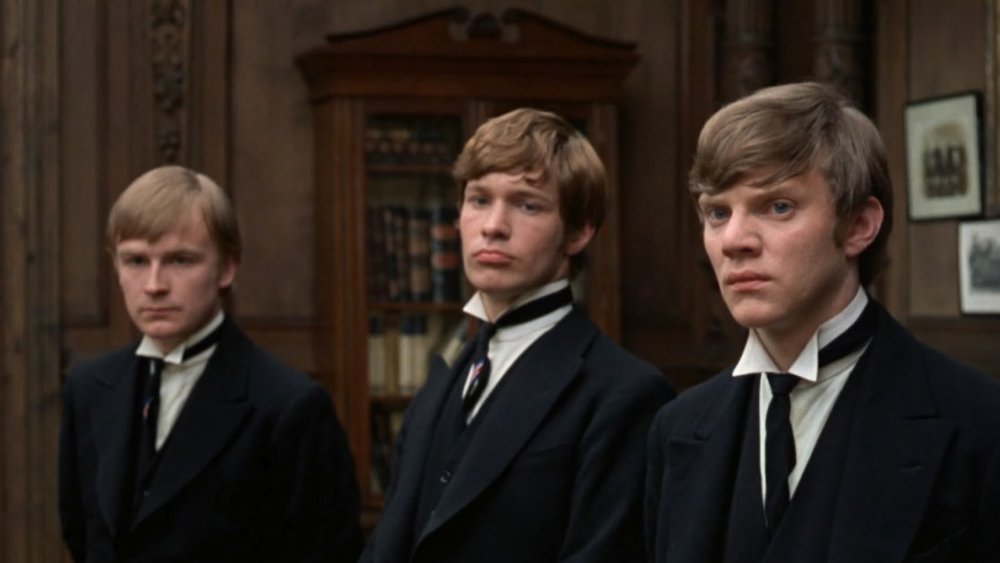 Paramount Pictures
Malcolm McDowell's breakout role was in Lindsay Anderson's 1968 British film If.... The young McDowell starred as the rebellious teenager Mick Travis who attends a boys' boarding school. He steals a motorcycle and drinks vodka with his friends, all while rebelling against the institution surrounding them. The film plays with both realism and surrealism, ending with a violent affair and critique of British society.
Rotten Tomatoes describes it as, "Incendiary, subversive, and darkly humorous, If.... is a landmark of British countercultural cinema." McDowell, who often plays villains, built his career on the darkness first seen inside his antihero character Mick Travis. He appeared again in director Anderson's films O Lucky Man! and Britannia Hospital, but If.... got him his most famous role.
A Clockwork Orange made Malcolm McDowell a legend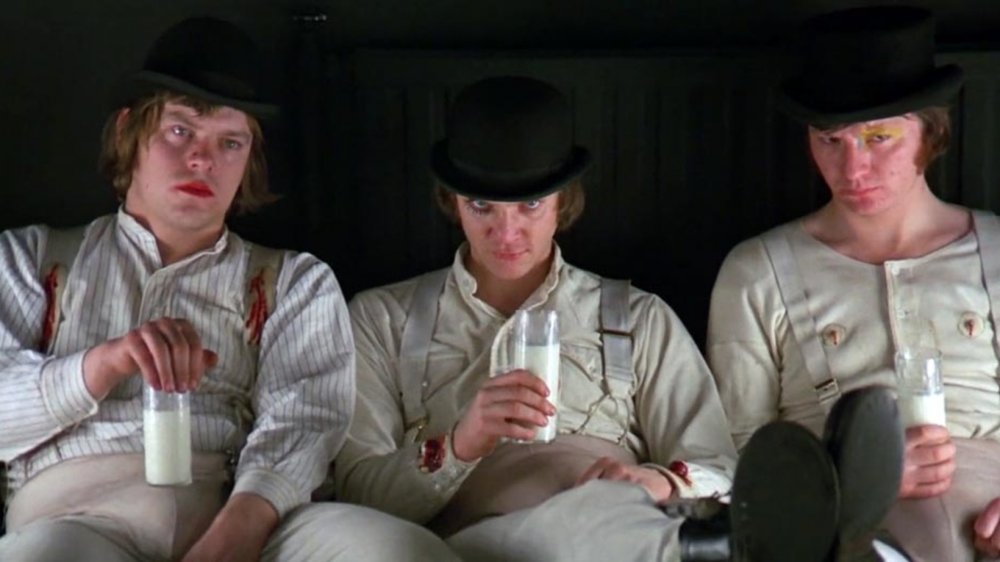 Warner Bros.
Stanley Kubrick's A Clockwork Orange is a classic that McDowell transformed by playing the violent criminal Alex DeLarge. According to McDowell, Kubrick had set the project aside when he was unable to find the right person to play Alex. But when he saw McDowell as the dangerous teen in If...., he knew exactly who he wanted.
1971's A Clockwork Orange follows Alex first through his brutal acts of violence and then to prison, where he undergoes government sanctioned therapy to instill aversion to violence in his brain. The film was very controversial at the time of its initial release, and even made a bit of a scandal for Warner Bros. For the role, McDowell watched countless violent, gruesome videos and experienced excruciating pain from having his eyelids pried open, according to an article he wrote for The Guardian. Throughout the production, McDowell continually put his own ideas into Alex, like the famously violent "Singin' in the Rain" scene, which helped elevate the movie to its classic status. 
He killed Captain Kirk in Star Trek: Generations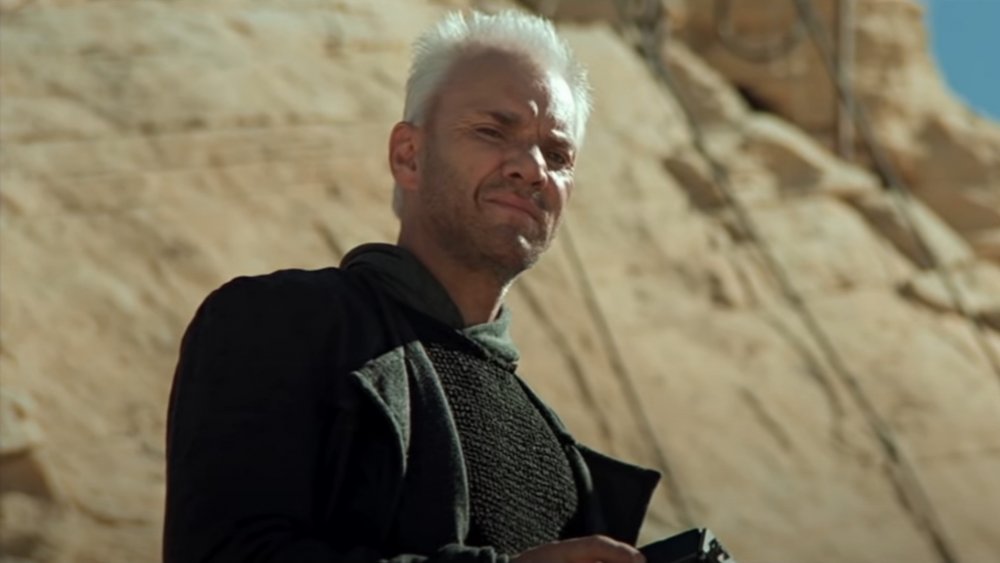 Paramount Pictures
Ever since his initial antihero roles as Mick and Alex, Malcolm McDowell has become well known for playing villains. His part in Star Trek: Generations put him down in Star Trek infamy as the man who killed Captain James T. Kirk (William Shatner). According to Syfy Wire, McDowell said during a Q&A that he originally didn't want to play Dr. Tolian Soran at all: "I never really watched [Star Trek]. I wasn't really into science fiction, but I didn't get into it until I got into it. Then I enjoyed it."
Generations left fans with mixed feelings. Some really enjoyed it, while others thought it fell flat. Still, many praised McDowell's performance as Soran. According to StarkTrek.com, McDowell himself wished things could have gone a little differently with Kirk's death: "They should have sent [Kirk] off in a glorious fashion, and they didn't. They missed an opportunity." 
As it was originally written, Soran kills Kirk by shooting him in the back. After a reshoot, however, Kirk dies while retrieving Soran's missile control pad when a metal bridge collapses around him. Certainly a bit of an anticlimactic end to a life that was filled with galactic-scale climaxes.
McDowell shot Michael Myers in Halloween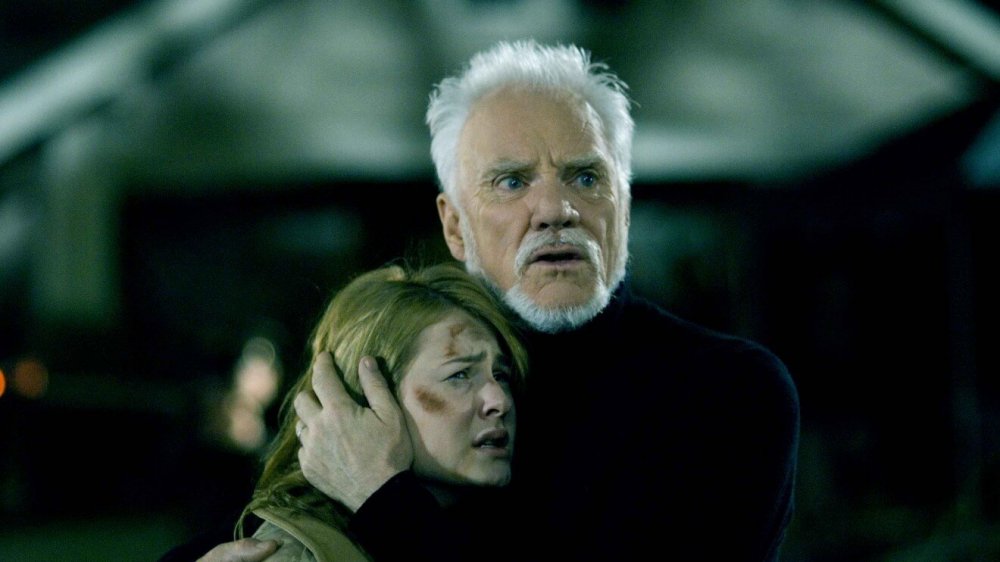 MGM
McDowell isn't only famous for killing good guys. Sometimes, he kills the bad guys, too.
McDowell starred in the 2007 remake of Halloween by Rob Zombie, as Michael Myers' (Daeg Faerch) child psychologist, Dr. Samuel Loomis. In the film, psychopath Myers breaks out of Smith's Grove Sanitarium and goes on a killing spree, but Loomis attempts to stop him with the aid of the local police and teenager Laurie (Scout Taylor-Compton).
The Halloween film franchise has a long history, with varying levels of success. Like with any remake, fans have conflicting views on 2007's Halloween, but many agree that Loomis is the best part. When McDowell returned to the part in the 2009 sequel, Halloween II, he played Loomis capitalizing off the tragedy with a new book. While Donald Pleasence originally played Loomis in the 1978 film, McDowell did not draw any inspiration from him as he admitted to Halloween Daily News that he's never seen the original. For a guy who was totally new to the material, he certainly built a compelling character.
On Entourage, McDowell played a rival agent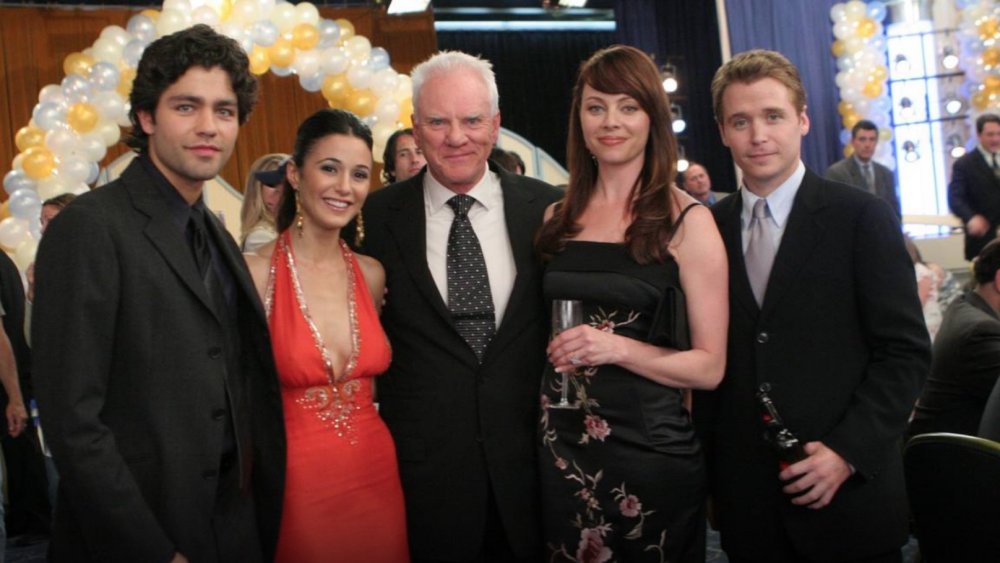 HBO
If you're more into TV shows than movies, then perhaps you'd recognize McDowell from his 11 episodes of Entourage. The series follows young movie star Vincent Chase (Adrian Grenier) and his friends through their careers in Hollywood. McDowell plays recurring character Terrance McQuewick, owner of the Terrance McQuewick Agency and nemesis of Chase's agent Ari Gold (Jeremy Piven). The two compete over representing Chase before McQuewick forces Gold out of the agency.
The powerful McDowell returns a few seasons later to ask Gold to buy his agency and then meddles in the relationship between his daughter and Chase's manager, Eric (Kevin Connolly). "[Terrance McQuewick is] always totally in control. Have you met these agents? Do you think they're angelic, moral people? They're killers. So much fun!" McDowell told The Hollywood Reporter, when reflecting on his career so far. Though less violent than some of his previous roles, McDowell still found his antagonistic roots in McQuewick.
He's had starring parts on Metalocalypse, Franklin & Bash, and Mozart in the Jungle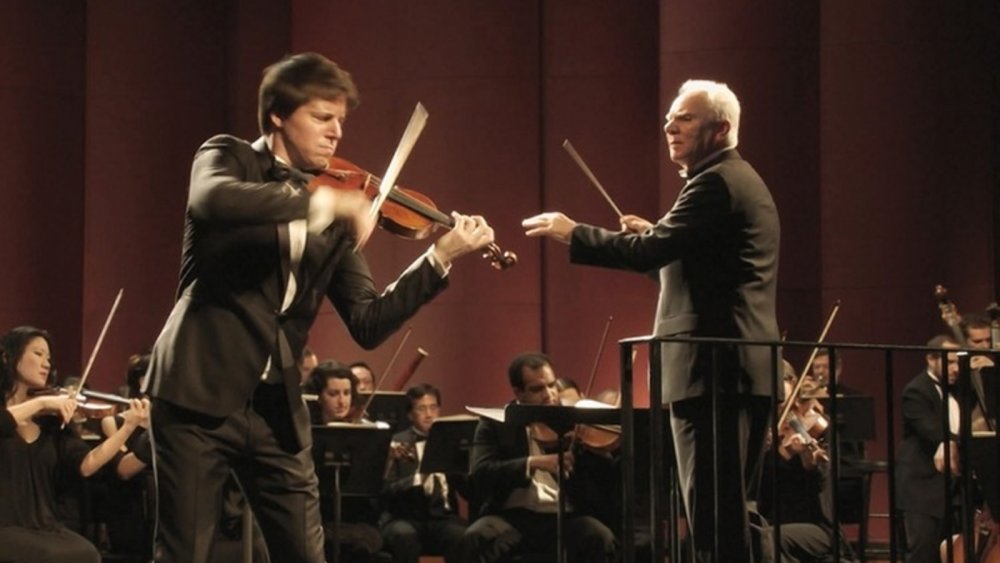 Amazon Studios
After Entourage ended, McDowell worked on a variety of projects, but he appeared the most on the series Metalocalypse, Franklin & Bash, and Mozart in the Jungle. He used his voice acting skills in the animated Metalocalpyse, which centers around a death metal band. On the transgressive Adult Swim series, he plays Vater Orlaag, a member of the nefarious group The Tribunal.
On the legal procedural comedy Franklin & Bash, which follows two unconventional lawyers working for a new law firm, McDowell plays their eccentric boss, Stanton Infeld. Following McDowell's villainous streak, Infeld ends up disbarred near the end of the series. More recently, he played symphony conductor Thomas Pembridge on Mozart in the Jungle, a series about the life of classical musicians.
Richard of Truth Seekers is one role of many for the legendary Malcolm McDowell, and it doesn't look like this legend is slowing down any time soon.