This Was The Role That Won Sean Connery His Only Oscar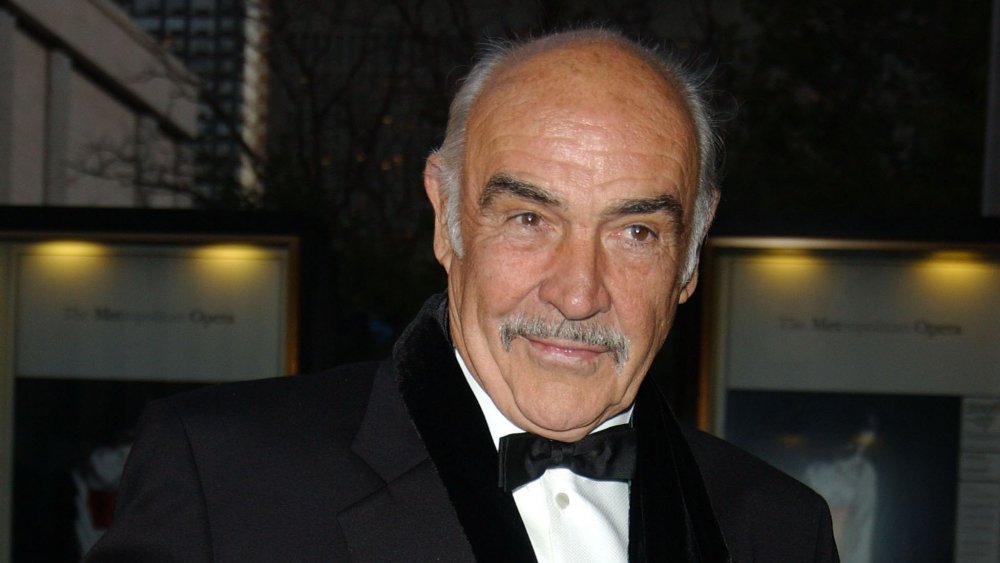 Arnaldo Magnani/Getty Images
When the news broke that Sean Connery, silver screen legend and one of the most influential actors of the 20th century, had passed away, fans across the world gathered from a distance to pay their respects. People from all over the world flooded social media with personal anecdotes about him, well wishes toward his family, and, of course, plenty of discussions over his innumerable performances in front of the camera. While the likes of Indiana Jones and the Last Crusade and Highlander, among others, dominated the conversation, they are only a small sample of Sean Connery's remarkable filmography that spans the better part of five decades.
Sean Connery's career began way back in the early 1950s, where he went from a professional bodybuilder to an up-and-coming film actor in short order. In his day, he tried out a whole plethora of different roles from a variety of genres — ranging from the suave secret agent James Bond to King Agamemnon in Time Bandits – amassing a huge body of work along the way. However, as revered as his material is by audiences and critics alike, he never quite got a lot of recognition in the Academy Awards department. In fact, while he was alive, he only snagged a single Oscar for himself, and he didn't necessarily earn it at the peak of his career, either. Here's the movie that the Academy of Motion Picture Arts and Sciences simply had to give him credit for.
Sean Connery's work in The Untouchables got him his only Academy Award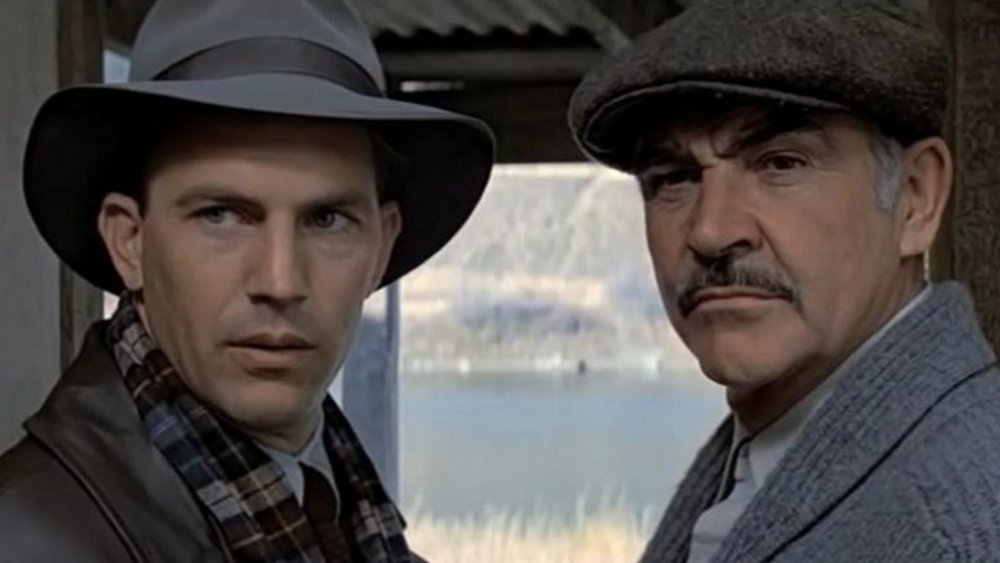 Paramount
Brian De Palma's 1930s period piece, 1987's The Untouchables, brought together some of the decades biggest stars — including names like Kevin Costner, Andy Garcia, and Robert De Niro — for a showdown during the Prohibition era. Tasked with taking down Al Capone (De Niro) and his illegal bootleg liquor operation, Prohibition agent Eliot Ness (Costner) forms the United States government-backed faction later dubbed "The Untouchables," a group designed to take down Capone and his cronies once and for all, ridding the Chicago streets of his contraband.
One of the most vital members of the group is police officer Jim Malone, as played to perfection by Sean Connery. Inspired by real-life Philadelphia Police Commissioner Marty LaHart, Malone was a seasoned veteran of the force who refused to take Capone's corruption of his colleagues laying down. He quickly becomes Ness' right-hand man on various raids of Capone's liquor caches, providing him with important intel that went a long way in putting Capone behind bars. Sadly, he didn't live to see that day, meeting his bloody demise at the wrong end of a Tommy gun, courtesy of Capone's thug, Frank Nitti (Billy Drago).
Connery's interpretation of this fictional, straight-laced, Irish-American cop was remarkable, and stands as one of his finest performances ever, unsurprisingly earning him an Oscar in the Best Supporting Actor category at the 1988 Academy Awards. He later snagged a Golden Globe for The Untouchables as well, also in the Best Supporting Actor department, marking the final major award he would receive for a specific performance in a movie in his lifetime. Even though he couldn't exactly fill his hat to the brim with Oscars from his years in Hollywood, Sean Connery didn't need them to justify his status as an acting luminary. Simply put, he let his work speak for itself.