The Most Bizarre Robert De Niro Movie You Can Watch On Netflix Right Now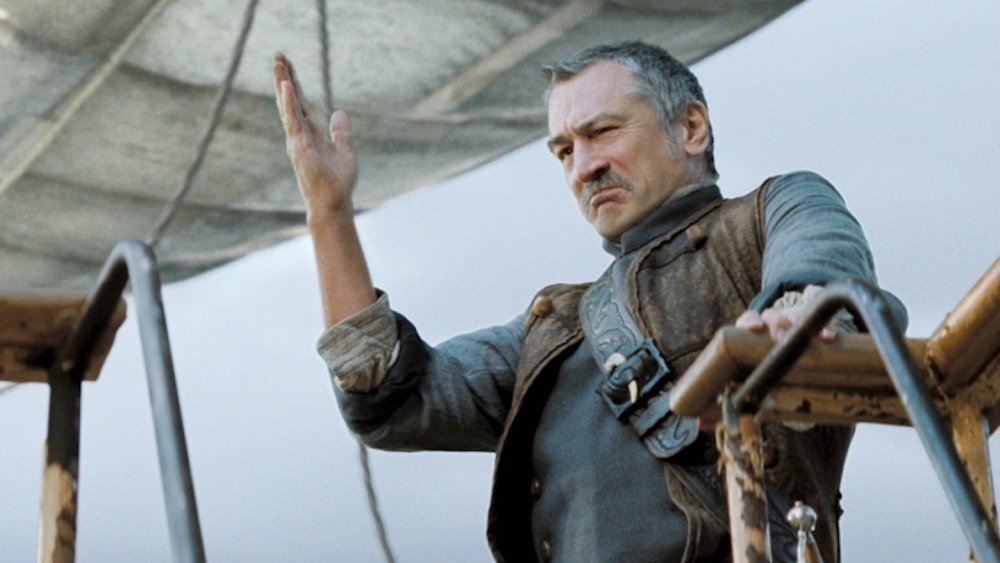 Paramount Pictures
These days, Robert De Niro is widely regarded as one of the most devoted, versatile, and influential acting talents to have ever graced the silver screen. The first couple decades of his career — which included such films as Taxi Driver, Raging Bull, The Deer Hunter — form as impressive a resume as any actor of his generation. In the more recent past, while De Niro has rightfully scored raves for his stellar work in projects like Heat, Joker, and The Irishman, he has also made some truly puzzling career moves that led to cinematic disasters like Rocky and Bullwinkle, The Comedian, and Dirty Grandpa. As hit or miss as late-era Robert De Niro offerings continue to be, the legendary actor has also featured prominently in a slew of releases which more or less fall somewhere between the bad and the brilliant. Some of those middling releases have seen De Niro taking a marvelously muted approach to his craft (see the egregiously overlooked 2010 gem Stone). Others have seen the acting icon following a decidedly swing for the fences model, to varying degrees of success. 
There's little question that Robert De Niro swung for the fences — and then some — for 2007's fantasy epic Stardust. And yes, his performance in that film is every bit as confounding (and often cringe-worthy) as it is utterly entrancing. It's also one of the funniest, and most unabashedly out-there, turns of the actor's storied career. Which is more than fitting, as it comes in what may be the most bizarrely uneven film he has ever appeared in.
Stardust found Robert De Niro in truly rare form, and in excellent on screen company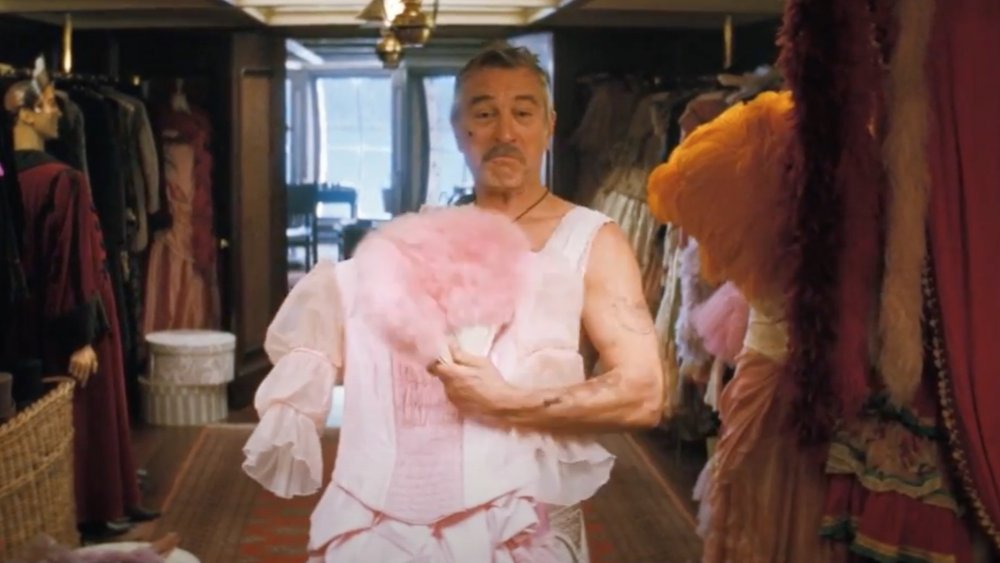 Paramount Pictures
If you want to find out just how far the actor goes in Stardust, the gonzo fantasy flick is streaming on Netflix, and Robert De Niro's performance alone makes it worthy of any queue. There's more to Stardust than just De Niro's bravura turn as the swash-buckling, cross-dressing sky pirate Captain Shakespeare, though. Fans of fantasy fiction, in particular, should have the film on radar, as it's adapted from a book by Neil Gaiman (American Gods, Sandman, Good Omens). And if you call yourself a Gaiman fan, you've got a fair idea of the genre-bending ambition, fantastical insanity, and narrative ingenuity to expect in Stardust.
As for Stardust's intricately-spun narrative, well, it's a vintage Gaimanesque "fish out of water" affair, rife with magical realms encroaching on real world vistas, a kindly British lad falling for a supernatural beauty, and the sort of morally intricate battle between good and evil that the author excels at. If you don't know Gaiman's work, those brief teases should convey just how weird Stardust is. Under the direction of Matthew Vaughn (who sandwiched this bizarro cinematic romp in between Layer Cake and Kick Ass), every ounce of oddity is present on screen, with Vaughn and co-screenwriter Jane Goldman adding layers to the Captain Shakespeare character in ways Gaiman never imagined.
Though De Niro's over-the-top work is front and center, he's not actually the star of the show. Rather, Stardust is primarily focused on Claire Danes (the supernatural beauty in question) and a pre-Daredevil Charlie Cox (said kindly British lad). If those names aren't enough to peak your interest, Stardust also features scene-chewing turns from Michelle Pfeiffer, Mark Strong, Siena Miller, and a baby-faced Henry Cavill. Check it out today.