Jamie Lee Curtis Offers Intriguing Details About Halloween Kills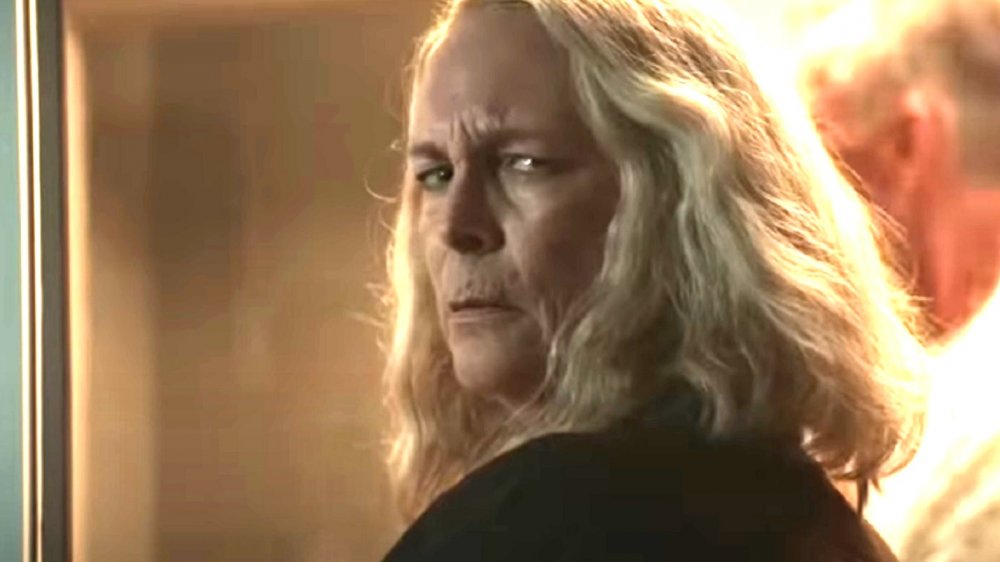 Universal Pictures
After over forty years and more sequels than you could shake a William Shatner mask at, the Halloween franchise got a major shot in the arm with 2018's Halloween. The direct sequel to the original film retconned many of the other installments and brought back original final girl Laurie Strode (Jamie Lee Curtis). The film explored the post-traumatic stress the character experienced as a result of being terrorized by the seemingly unstoppable Michael Myers (Nick Castle and James Jude Courtney).
We were supposed to get a sequel to that film, Halloween Kills, in October 2020, but COVID-19 had other plans. Now, thanks to an interview with Curtis on SiriusXM's The Jess Cagle Show (and a freshly released teaser), fans do have some exciting details about the movie to tide them over.
While Curtis didn't give too much away about the specific plot of the upcoming sequel, now scheduled to be released on October 15, 2021, she did drop some major clues about the direction of the new film. Curtis explained that while 2018's Halloween focused on Laurie's trauma, Halloween Kills will bring back other victims of Michael Myers' reign of terror. The actress declared that the next installment in the legendary franchise is "about a mob."
Halloween Kills is a reunion for Michael Myers' victims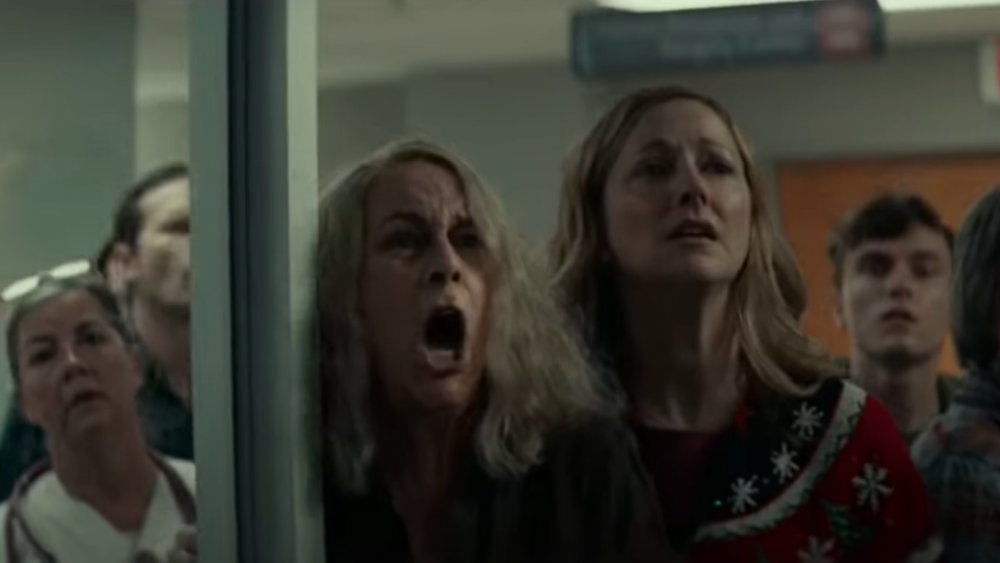 Universal Pictures
During her interview on The Jess Cagle Show, Curtis expanded more about the concept behind Halloween Kills. She drew a parallel to the civil unrest currently rocking the U.S., saying, "[W]hat I will tell you is that what we were seeing around the country of the power of the rage of voices, big groups of people coming together enraged at the set of circumstances, that's what the movie is."
She explained that the mob of the film will include others who suffered trauma at the hands of Michael Myers, including the kids Laurie used to babysit, Lindsey (Kyle Richards) and Tommy (Anthony Michael Hall), and Marion Chambers (Nancy Stephens), the nurse who was Sam Loomis' (Donald Pleasence) colleague. Curtis extrapolated that this reunion of characters from the previous films came about because "trauma isn't just Laurie's. It was the entire community. It was the police officers. It was the little children..."
Those bits of information should have fans even more amped up to see Halloween Kills when it finally debuts in 2021. According to Curtis, it will be worth the wait. "When you see it, it's a seething group of people moving through the story as a big angry group," the actress teased. "It's really, really, really intense. It's a masterpiece."