Jon Landau Reveals New Behind-The-Scenes Photo Of Alita: Battle Angel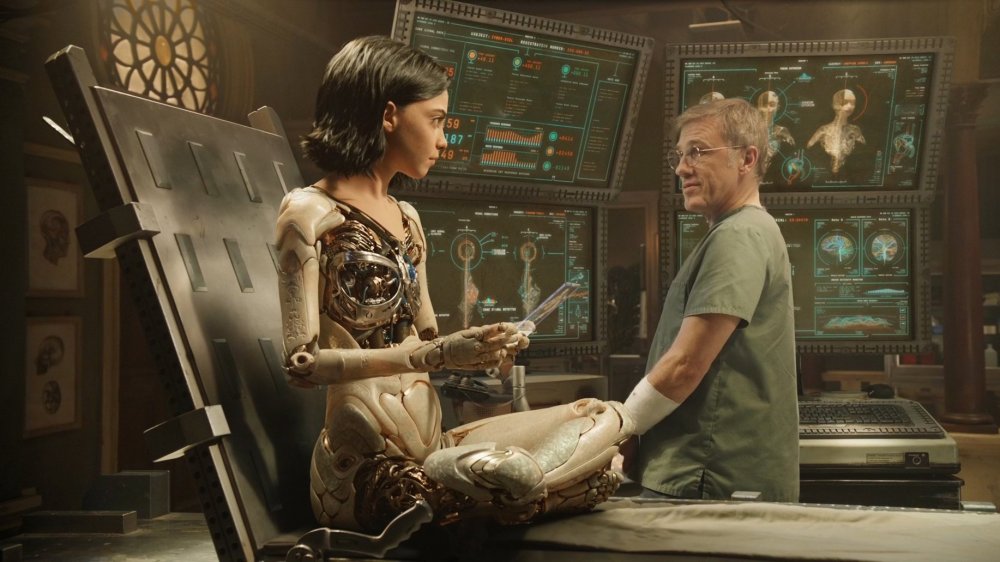 20th Century
Alita: Battle Angel has become so much more than a fun cyberpunk adaptation of a beloved Japanese anime. It's become a way of life for the affectionately-named Alita Army, who have been incredibly vocal about their desire to see a sequel to the 2019 film. 
While a follow-up hasn't been confirmed yet (and may never come to fruition), the Alita Army has at least been successful in getting the original movie back to theaters. Starting on October 30th, you'll be able to see Alita: Battle Angel on the big screen for a limited time. Whether you missed it the first time around or just want to see it once again in an auditorium, it's clear Alita fever isn't going anywhere any time soon.
To celebrate the occasion, producer Jon Landau recently took to Facebook to share a pretty cool behind-the-scenes photo with the cast, director, and producers. It's the perfect photo to remind yourself of the amazing talent that helped bring this movie to life and get you pumped if you plan on heading to your local theater this weekend to watch Alita: Battle Angel (provided it's safe to do so in your area). 
Jon Landau's photo highlights the Alita cast and crew
Alita: Battle Angel director Robert Rodriguez recently took to Twitter to promote the film's re-release by posting a picture of Baby Alita hanging out with Baby Yoda. It looks like Jon Landau also wanted to get in on the promotion train by posting the above photo to his Facebook page showing (from left to right) Keean Johnson (Hugo), Landau, Rodriguez, Ed Skrein (Zapan), Rosa Salazar (Alita), and James Cameron (producer). In addition to the picture, Landau also includes the following message: "To celebrate ALITA's return to theaters, I wanted to share a couple of new behind-the-scenes stills as well as a new image from the film. Escape to Iron City this weekend at your local movie theater."
Based on the comments to Landau's post, it's safe to say fans are hyped for the movie's return. A few of the words of praise include, "thank you for this masterpiece" and, "Can't wait to see Alita on the big screen again." One die-hard fan even wrote, "Already got my tickets. I'm literally flying half way around the world during a pandemic to see this movie again in theaters." Now that's some dedication, and it just goes to show how the film really resonated with audiences. 
Fans are keeping the hope alive that Alita: Battle Angel 2 is right around the corner. If the re-release ends up grossing a lot of money, then it may just be the kick in the pants the studio needs to green light the sequel.