Should You Go To The Movies During The Coronavirus?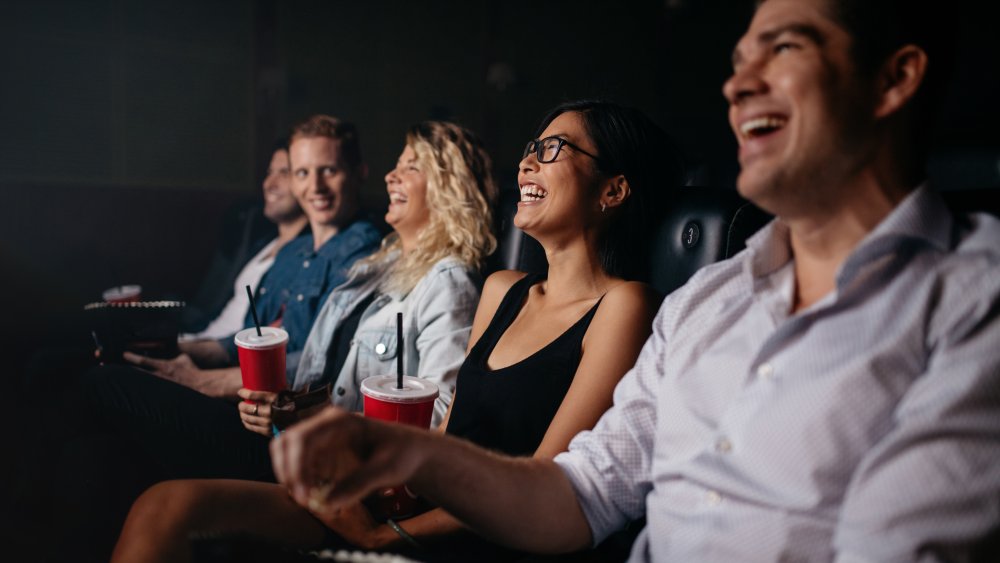 Shutterstock
As the spread of the COVID-19 coronavirus worsens, disruptions to our daily lives are inevitable. Depending on the region in which you live, something so simple as a trip to the grocery store can seem like a roll of the dice — and when it comes to attending large, crowded events like concerts or music festivals (the ones that haven't already been cancelled, that is), you can pretty much forget it.
But what about the movies? The chances are a little more slim that you'll get coughed or sneezed on in a movie theater, right? Well, not so fast. Sure, theaters are bound to be a little less crowded than they might normally be at this time, but that doesn't mean you shouldn't exercise caution.
As of this writing, hundreds of thousands of Americans are preparing to hunker down and isolate themselves in an attempt to slow the spread of the virus, and a recent poll conducted by Morning Consult and The Hollywood Reporter reveals that a fair number of adults — 38 percent — are of the opinion that movie theaters should just go ahead and close until the pandemic has passed.
Is the situation really that serious? Well, in a word — yes. Unprecedented situations like this one call for thoughtful responses, and there will be plenty of time to take in all the flicks you'd like once the spread of the virus is under control. Of course, the extent to which they should isolate themselves is the decision of every adult — but we're of the opinion that no entertainment is worth the possibility of infecting yourself, or unknowingly spreading the virus to others.
Besides, even if you do decide on an outing to your local multiplex, you may find your viewing options somewhat... limited.
There may not be many moviegoing options during the coronavirus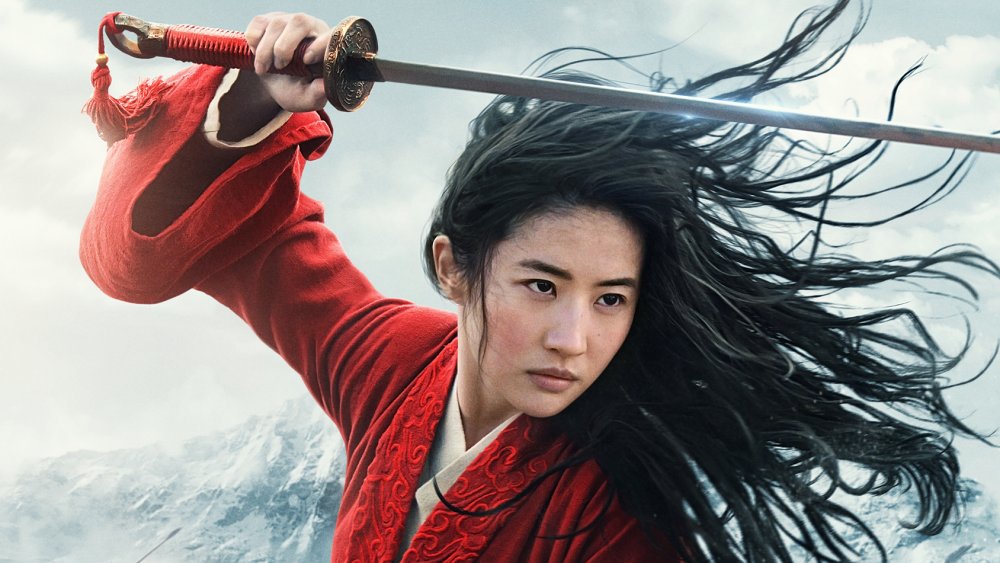 Disney
This is because, in the wake of the outbreak, major Hollywood releases are being pulled from the schedule left and right, and more will almost certainly follow. So far, No Time to Die, A Quiet Place Part II, F9 (the latest installment in the Fast and Furious franchise), and Disney's live-action Mulan remake have all had their releases postponed. If you're on the fence as to just how potentially serious this outbreak could be, it may be helpful to know that the Hollywood film industry — which values the bottom line over just about any other consideration — is poised to voluntarily take a loss in the neighborhood of $5 billion in order to help slow the spread of COVID-19 (via Vanity Fair).
Now, don't worry about Hollywood; the film industry will recover. All of these flicks will be released eventually, and heck, with everyone having waited so long to see them, they'll probably make even more money than they would have if they'd hit theaters on schedule.
At the end of the day, though, you're going to find that most, if not all, of the blockbusters you were looking forward to seeing this spring have been shuffled off the schedule. (Unless you really, really want to see Bloodshot, which the critics are suggesting you shouldn't.) Right now, home is simply the safest place — and it turns out that there are a ridiculous number of entertainment options for the homebound.
A better time than ever to catch up on your binge-watching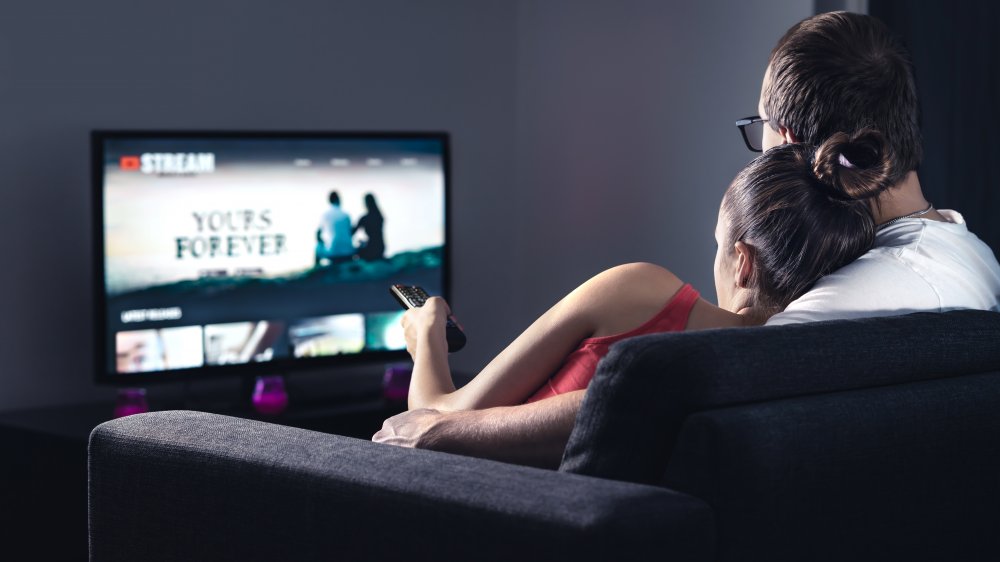 Shutterstock
It may seem like we're stating the obvious here, but there are armies of streaming services primed and ready to keep you entertained during the outbreak. Haven't had time to catch up on that Amazon series that everyone's been crowing about? Keep putting off that cool-looking Netflix original movie that keeps popping up in your suggestions? There has literally never been a more perfect time to dive in. In 2020, not going out to the theater in no way precludes you from watching movies, plus, there's just so much quality television. Fire up Disney+ and have yourself a Marvel marathon; head over to Netflix and check out everything that's new in March. 
Heck, for that matter, if you're one of the five or six people who doesn't have a Netflix subscription, now is as good a time as any to hook up your free trial. The service is inexplicably not expected to pick up any new subscribers during the outbreak; you could be the one to help squash those naysaying predictions!
We're being cheeky, but seriously, folks: if it's at all possible for you to stay at home while COVID-19 runs its course, please do so. If you have questions about how to protect yourself and your family during the pandemic, the World Health Organization's website has answers.