The Ozark Character That Fans Love To Hate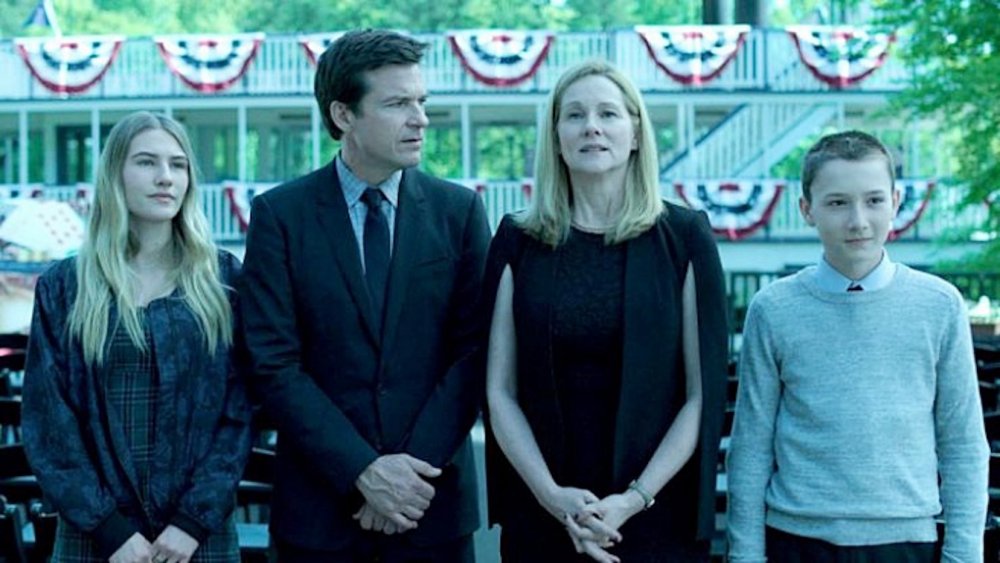 Netflix
As you've likely heard, Netflix's pitch-black crime saga Ozark is set to wrap its run with a split fourth season sometime in 2021. When season 4 of Ozark finally finds its way to the platform, the complex business of tying up all the series' perilously tangled loose ends will begin. The untangling to come almost certainly means spilling a lot of blood in Lake of the Ozarks region, by the way, as pretty much every player left in the Ozark landscape is currently set on an all but unavoidable collision course. 
And make no mistake, that collision will be of the literally explosive sort, with Marty and Wendy Byrde (Jason Bateman and Laura Linney) seemingly now in the driver's seat after the shocking season 3 finale. With carnage ahead for the entirety of the Ozark cast, it should be truly fascinating to see who makes it out alive, and who series' creators have marked for death; even more so as there are fewer and fewer characters in Ozark's esteemed cast worth rooting for with every passing season.
Truth is, at this point in the Ozark narrative, there are actually more characters worthy of rooting against than those worth rooting for. That includes Marty and Wendy, by the way, who continue to dig themselves into a hole too deep to ever escape from unscathed.
But even as the Byrde family braintrust are on the verge of becoming villains before our very eyes, they're still as close to heroes as the unfolding tragedy can likely muster. And though they're less and less likable with each new episode, per a recent Reddit fan poll, they're far from the most hated characters on Ozark. That title actually belongs to a certain law enforcement officer who's already been taken out of play.
FBI Agent Roy Petty is at the top of Ozark fandom's most hated list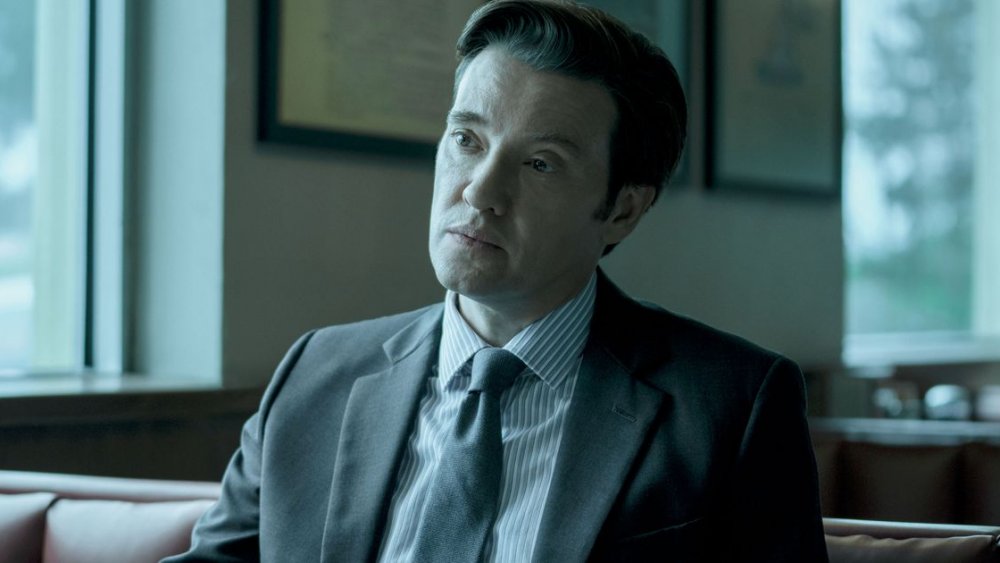 Netflix
Special Agent Roy Petty (Jason Butler Harner) is the officer in question, with the despicably duplicitous G-man netting a whopping 217 of the 574 votes cast in that Reddit poll. In doing so, the character outpaced even Lisa Emery's detestable, near psychotic heroin kingpin Darlene Snell, who came in a surprising second with just 131 votes.
Agent Petty was certainly no prize in his two-season run on Ozark, with the infuriatingly smarmy FBI Agent employing both legal and decidedly not-so legal tactics in his is obsessive drive to bring Marty Byrde to justice. And the smarm-factor alone would be enough to land Petty on any most hated Ozark character list, but it seems his glaring hypocrisy is a big part of the hate, with Redditor remmij stating, "Petty up there on my list of most hateable characters. He is awful and hypocritical." 
LessAdministration2 points to the way Petty cruelly manipulated former Blue Cat owner Rachel (Jordana Spiro) into helping him spy on Marty for their hatred of the character: "I hated what Petty did to Rachel, that was so unfair and evil." 
So disliked was Agent Petty in his time on Ozark that Niaderah_Dova actually celebrated his death, writing, "I rejoiced when Agent Petty finally got killed." 
The fact that Petty didn't make it to season 3 of the series (he was brutally murdered by another of Ozark's most hated at the end of season 2) is perhaps the most surprising part of his landing at the top of the list himself, if only because many of the key players have undertaken truly heinous actions since. But hey, with a full season of Ozark chaos to come, there's still a chance someone (Darlene? Navarro? maybe even Ruth or Wyatt?) might knock Roy Petty out of that top spot.