The 'Insane' Harley Quinn Sequence That Will Blow Your Mind In The Suicide Squad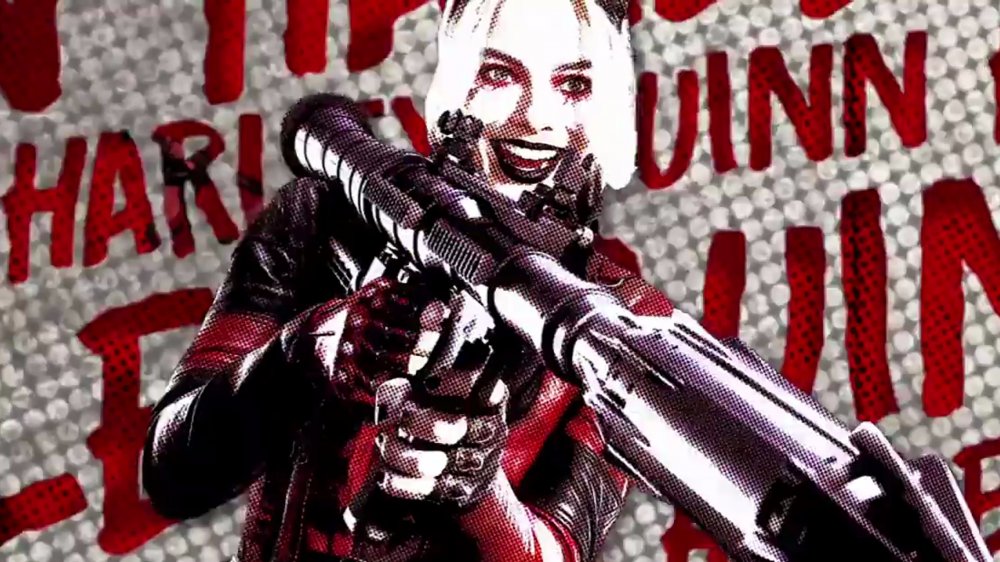 Warner Bros./DC Entertainment
Harley Quinn fans are in for a treat with next year's anti-hero romp The Suicide Squad. 
Actress Margot Robbie — who played Harley on screen in the David Ayer-directed Suicide Squad ensemble film from 2016 and in 2020's Birds of Prey (and the Fantabulous Emancipation of One Harley Quinn) from director Cathy Yan and screenwriter Christina Hodson — recently participated in a Q&A session for The Suicide Squad, which aired as part of the second weekend of DC FanDome. During the group Q&A, which featured some of Robbie's The Suicide Squad co-stars like John Cena (who plays Peacemaker) and Idris Elba (who portrays Bloodsport), Robbie revealed that the upcoming James Gunn-directed film will pack a punch with an "insane" Harley Quinn sequence. 
Though she was wary to discuss it in too much detail — "I don't want to give it away," the Aussie actress noted — Robbie provided just enough insight into the scene to get fans hyped up. By the way Robbie described the sequence, it's likely to blow everyone away.
"When you watch the movie, it's probably about halfway through. There's an insane sequence that Harley does, which was one of the most difficult things I've ever shot on screen," said Robbie. "We shot it in like four days, and I remember looking at the schedule and being like, 'Oh my God, we're not going to be able to do this. This is gonna be impossible.' And we did it, but it was hard, and I was beat up by the end of it — like, really beat up. But James was actually just texting me before [this Q&A session] and he said that scene looks amazing. That whole sequence apparently looks really cool. When you see the movie, you'll know exactly what I'm talking about."
What will Harley Quinn be like in The Suicide Squad?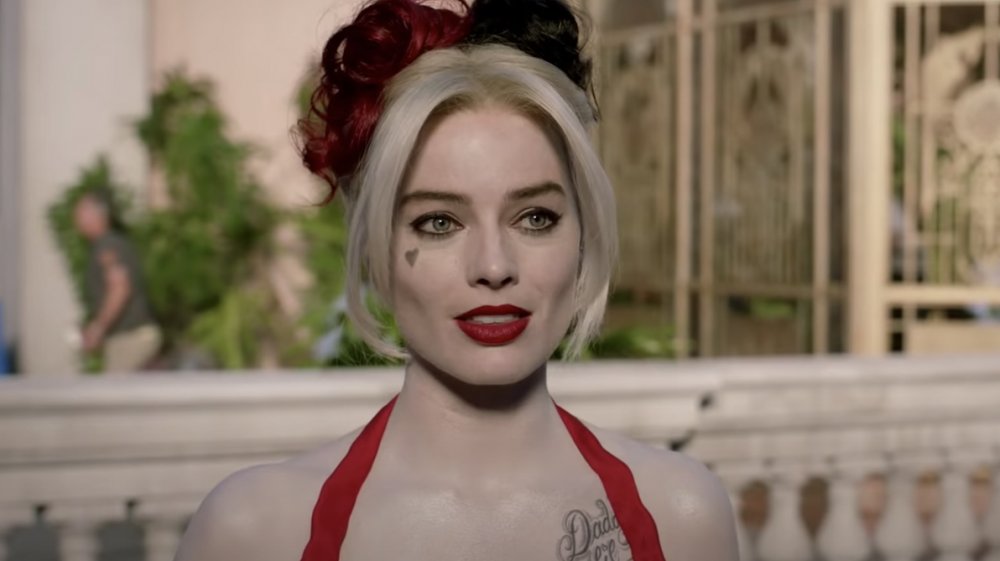 Warner Bros./DC Entertainment
As a star who was in the much-maligned Suicide Squad from years ago and who's reprising their role for Gunn's reboot-slash-sequel, Robbie is in an interesting position. Viewers have seen Robbie's Harley Quinn in the Suicide Squad ensemble dynamic before, and are likely hoping for an even bigger jolt of tongue-in-cheek, over-the-top mischief from the character. Based on Robbie's tease during FanDome, Gunn and company are certainly going to deliver on that front. 
However, there's another element at play that makes Robbie's reprisal for The Suicide Squad more complex and more intriguing: the fact that she experienced important personal growth between the events of Suicide Squad and The Suicide Squad via Birds of Prey, which opened in the fresh aftermath of Harley's split with the Joker and saw her teaming with a group of female anti-heroes in Gotham to take down a crime lord and his serial killer associate. At the end of it all, Harley co-founded a contract killing business with Cassandra Cain (Ella Jay Basco), the young girl that the Birds of Prey save from Black Mask's (Ewan McGregor) clutches. 
What does this mean for Harley in The Suicide Squad? There isn't much concrete information out there about how and why Harley returns to the Suicide Squad, but according to Robbie herself, there's comic book precedence for the way Harley is depicted in the new movie. 
Chatting with Rotten Tomatoes (via Facebook) about The Suicide Squad, Robbie shared, "I can tell you that it's going to be incredible. And again, it's just interesting to see what a different filmmaker makes of Gotham and these characters and Harley, really. I'm fascinated by what James Gunn finds interesting in her compared to what [Birds of Prey director] Cathy [Yan] finds interesting, compared to what [Suicide Squad director] David [Ayer] found interesting about her. [James is] such a comic book lover, so it's going to be rooted in the source material, which is always important to me."
It sounds like The Suicide Squad really is going to have it all. Mark your calendars for its release on August 6, 2021.