Where Was Borat 2 Really Filmed?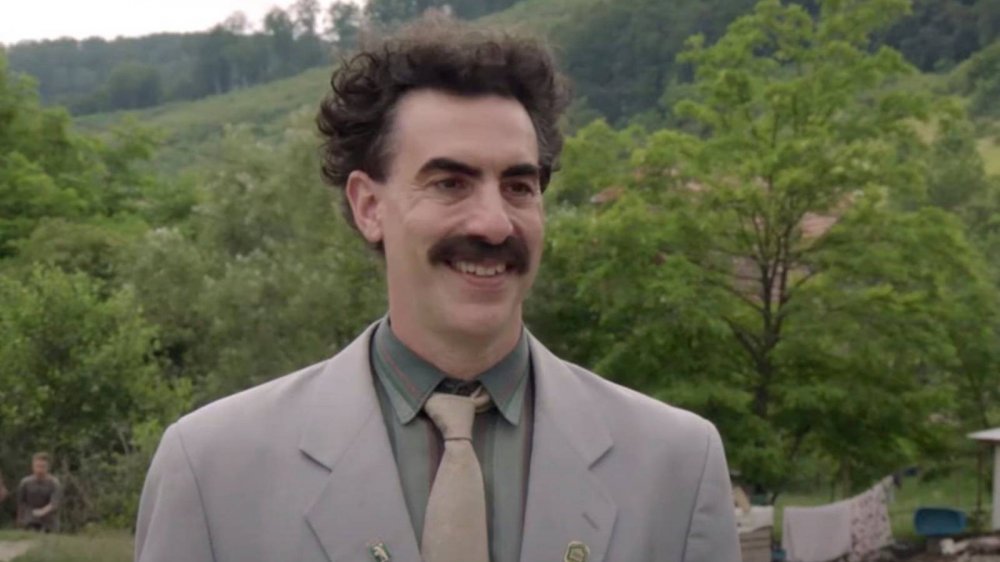 Amazon Studios
Borat Subsequent Moviefilm (a.k.a. Borat 2) is full of surprises. From the politicians the crew manages to wrangle into the film to the A-list actor who cameos, this movie is one that's bound to keep you on the edge of your seat. Perhaps the most surprising aspect of the film is the fact it even exists in the first place, considering the general population didn't know of its existence until just one month ago.
It's also amazing that Sacha Baron Cohen was able to don his famous Borat outfit without a ton of people recognizing him. The movie has a workaround for this, making it so that Borat himself has to wear disguises to get people to let their guards down. However, if you've watched the trailer, then you also probably know there are plenty of scenes where Cohen's dressed in his usual Borat garb.
Whether he was deep in the South or in a major metropolitan area, it's pretty impressive where the cast and crew of Borat 2 managed to film. Plus, depending on where you live, it's entirely possible they filmed a scene near you, and you didn't even realize it. 
Borat 2 filmed scenes in Arlington, Los Angeles, and beyond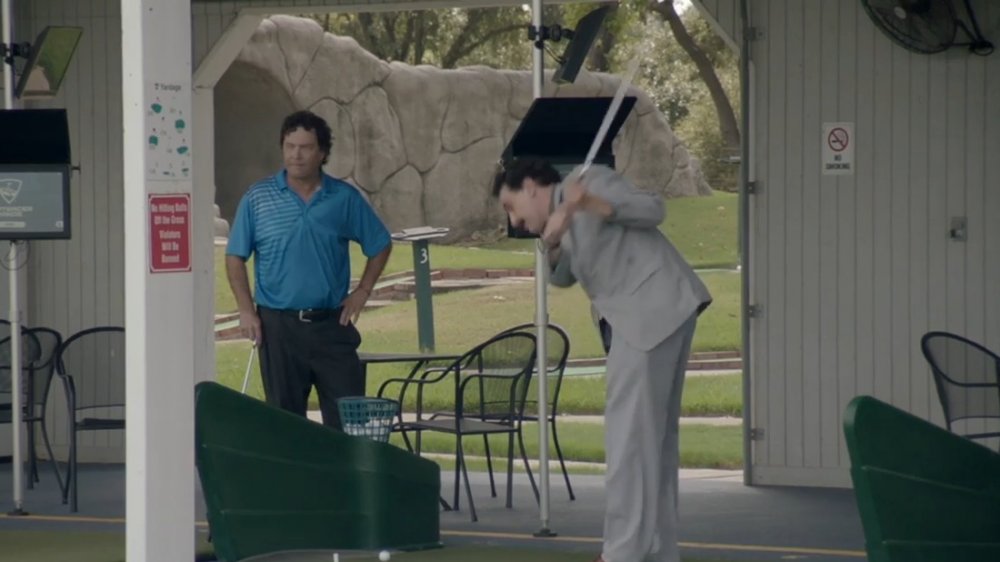 Amazon Studios
You would think a guy dressed like a famous movie character would attract a lot of attention, but apparently, there are still a lot of people in America who have no idea who Borat is. An article from the Fort Worth Star-Telegram details how the crew managed to film scenes for Borat 2 at a local driving range in Arlington, Texas, without the owner knowing what exactly they were filming. 
Arlington wasn't the only locale in the South the Borat 2 crew ventured to. There are scenes in the movie filmed in Spartanburg and Greenville, South Carolina, as confirmed by the Greenville Journal. Apparently, they filmed scenes at Spartan Bakery and First Baptist North Spartanburg, so the cast and crew must have spent a significant amount of time in that part of the country. 
One of the first indicators a sequel to Borat was on the way came courtesy of a YouTube video showing Sacha Baron Cohen dressed as Borat driving around Los Angeles, California in a beat-up, yellow truck. From the trailer, we can also see that Cohen crashes the Conservative Political Action Conference in Maryland. Borat's dressed like Donald Trump, and it appears as though it's the climax of the film where he offers his daughter, Tutar (Maria Bakalova), to Vice President Mike Pence as a gift. 
Despite filming during the COVID-19 pandemic when everything was on lockdown, it seems like the crew managed to get around just fine to film the hilarious sequel. Borat Subsequent Moviefilm is now available to watch on Amazon Prime.