The Mystery Thriller Fans Of #Alive Need To Watch On Netflix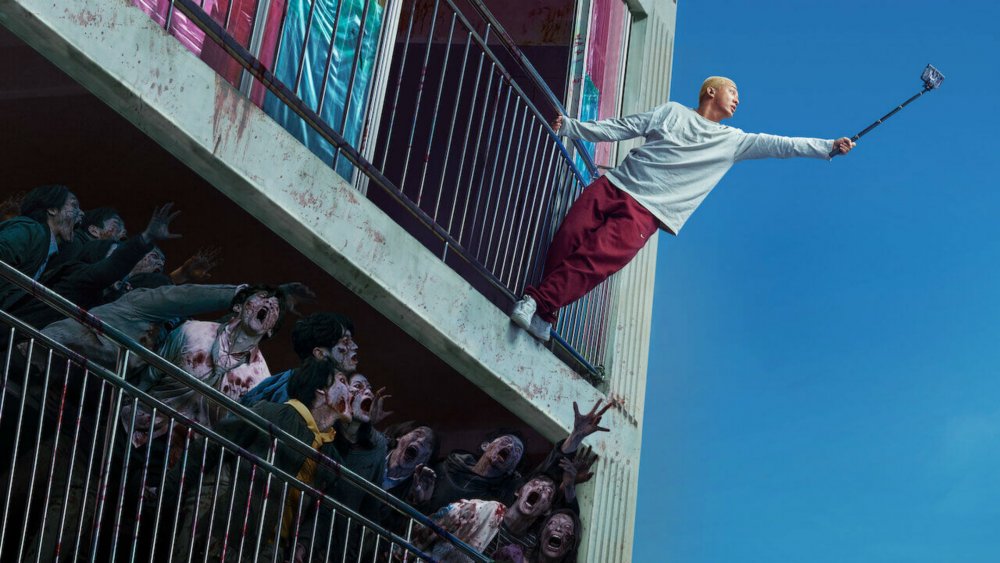 Netflix
Though the genre's been around for decades, people still love a good zombie movie. So, when Netflix released the hit South Korean film #Alive on June 24, 2020, fans of the walking dead took notice, and it quickly grew in popularity. #Alive follows video game streamer Joon-woo, played by Yoo Ah-In from the 2018 Korean psychological thriller Burning, who finds himself stuck alone in his apartment as the zombie apocalypse rages outside. Thankfully, he makes a connection with a woman named Yoo-bin (Park Shin-Hye) who is stuck in her apartment in the building across from his balcony, and they help each other fight to survive. 
While it hits all the right notes for the zombie genre, #Alive is also a brilliantly tense and unpredictable movie about a young man whose whole world is turned upside down, and the anxieties that come from this new and dangerous reality. If you are a fan of well-crafted thrillers like #Alive and find yourself looking for something else to fill the void once the movie's over, Netflix has another film that you should definitely check out called Forgotten.  
Just like #Alive, the 2017 Netflix movie Forgotten puts you in the mind of a man whose total existence is disintegrating around him, as he continues to discover darker and darker secrets about his past. While there may not be zombies in the movie, both Forgotten and #Alive explore just how far a man will go to survive if he gets desperate enough.
The suspenseful crime thriller Forgotten is perfect for fans of #Alive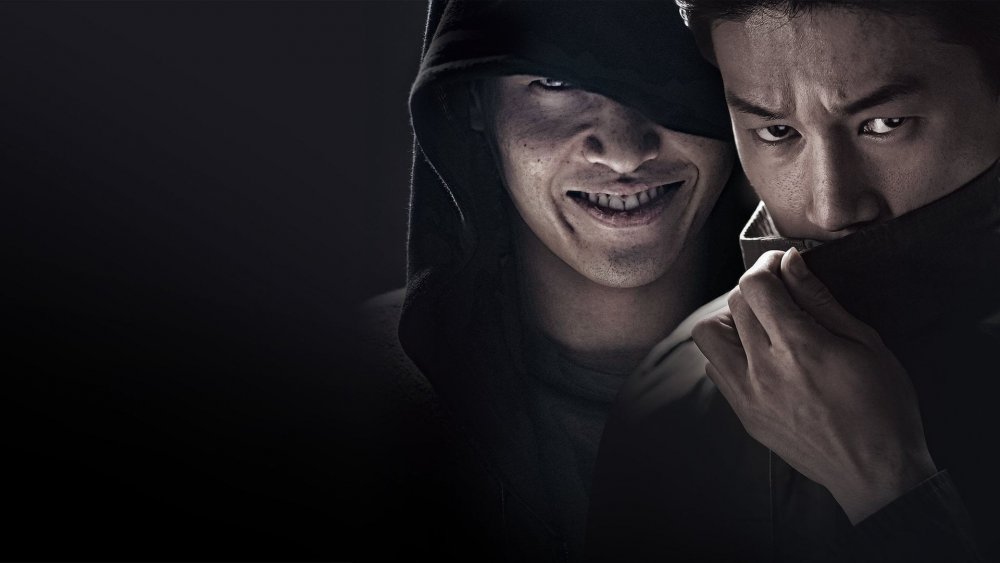 Netflix
Another South Korean hit, Forgotten revolves around a pair of siblings, Jin-seok (Kang Ha-Neul) and his older brother Yoo-seok (Kim Mu-Yeol). When the family moves to a new home, Jin-seok senses something off. One night, he witnesses his brother getting abducted and thrown in a random car. Surprisingly, he returns 19 days later, but with a very different personality. While this is the initial premise at the start of the film, it's safe to say that what follows is a sequence of events that no one can predict.
If you like dark stories with plenty of twists and turns, this film is right up your alley. Like #Alive, Forgotten has plenty of action and dangerous situations, but the central mystery is about the two brothers and their memories. Don't even try to figure out the ending, because the director, Jang Hang-jun, purposely made it difficult to predict. In an interview with FilmDoo, he revealed that the inspiration for the film came from a story his friend told him a few years earlier about how his cousin left home for a month, and when he came back, he seemed like a totally different person. 
If that doesn't intrigue you enough to check Forgotten out, nothing will. The story unravels as Jin-seok makes new discoveries about his past and his family, until everything you thought you knew about the characters and story is thrown out the window.