The Zombie Thriller Horror Fans Will Love On Netflix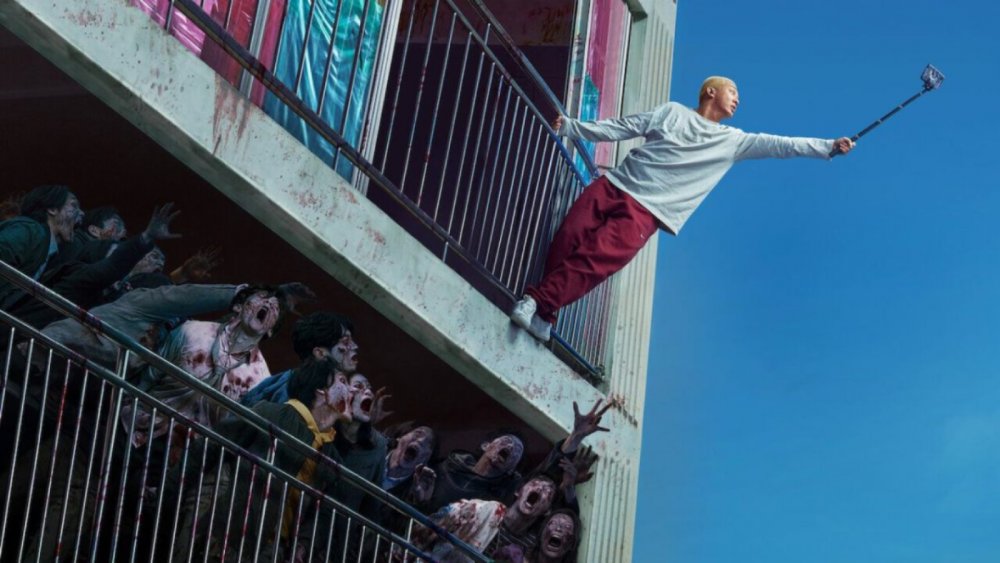 Lotte Entertainment
With all of the disasters happening in 2020, it's only a matter of time until zombies show up. Luckily, you can prepare for the zombie apocalypse with the latest horror film making waves on Netflix.
#Alive is a South Korean zombie movie directed by Cho Il-hyung, starring Yoo Ah-in and Park Shin-hye as two people stuck in their respective flats as zombies try to break in. It was released in South Korea on June 24, 2020, but now, people from around the world can watch it thanks to Netflix releasing it on September 8. 
South Korea has a real market for zombie movies, with the excellent Train to Busan being released in 2016. Its sequel, 2020's Train to Busan Presents: Peninsula, has also proven to be a worthy follow-up. And with #Alive, it's clear the zombie movie just can't be killed. If you've had a horror itch you've been meaning to scratch while in quarantine, #Alive is the film to watch. 

What's the plot of #Alive?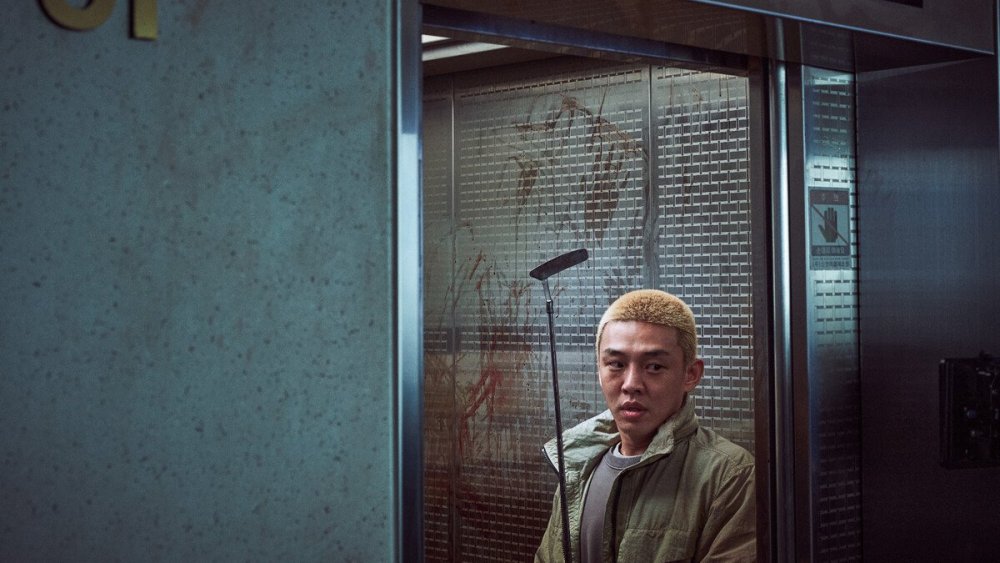 Lotte Entertainment
When #Alive begins, we're introduced to Oh Joon-woo (Yoo Ah-in), a video game streamer who lives with his parents and sister. One day while his family is away, he's told by his online friends to check out the news. It's here that Joon-woo learns that a mysterious disease has taken over South Korea, causing anyone who becomes infected to eat other people. Joon-woo learns that his family is safe, but he's trapped in his flat and must stay alive.
Naturally, it wouldn't be a zombie movie if someone who's already been infected didn't endanger our protagonist. That happens early on, as one of Joon-woo's neighbors comes into his flat for safety. Joon-woo insists the neighbor leaves, but it's too late — he's already succumbed to the disease, and Joon-woo just barely gets him out of the door in time to save his own skin. 
All the survivors turn to social media to let the world know they're okay with the hashtag "alive" (hence the film's title). Gradually, Joon-woo begins losing access to water, power, and the internet. With each resource dwindling, he must find a way to stay alive as the zombie horde around him grows larger. Thankfully, Joon-woo has the help of fellow survivor Kim Yoo-bin (Park Shin-hye) to keep him safe.
After you watch #Alive, Netflix has more zombie movies on deck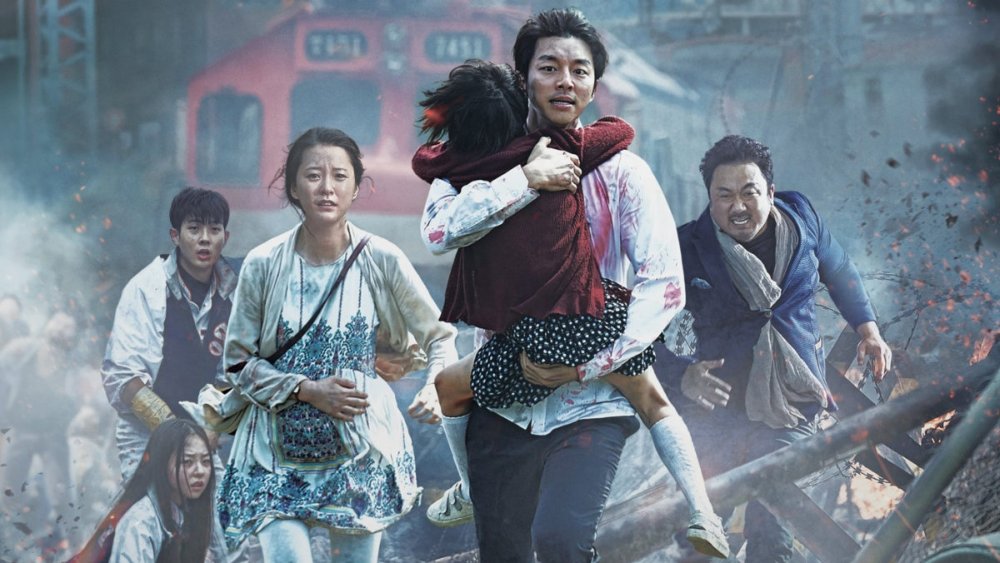 Next Entertainment World
After watching #Alive, you may realize you have a bloodlust for more zombie flicks. Luckily, there are plenty of great zombie movies on Netflix to quench your thirst for gory stories of the undead. 
If you want to stay within the South Korean zombie realm, then you have to watch Train to Busan. The film follows a divorced father traveling with his daughter via train when a zombie breakout occurs. They battle zombies on the train, moving from one cart to the next for safety. It's basically a fantastic combination of Dawn of the Dead and Snowpiercer that's easily one of the best zombie movies of the 21st century.  
Of course, if you want more than 90 minutes of zombie action, Netflix has an amazing series called Black Summer. The show really amps up the tension by making the zombies fast-moving while survivors band together to stay alive. It's one of the more underrated series that came out in 2019, and it's been renewed for a second season.
Netflix knows that zombies are all the rage right now. Check out #Alive next, which is definitely worth your while if you consider yourself a zombie film connoisseur. Whether you like your zombie movies to be violent or funny, Netflix has something for everyone who wants to dip their toes into the apocalypse.