Why Maxim De Winter From Netflix's Rebecca Looks So Familiar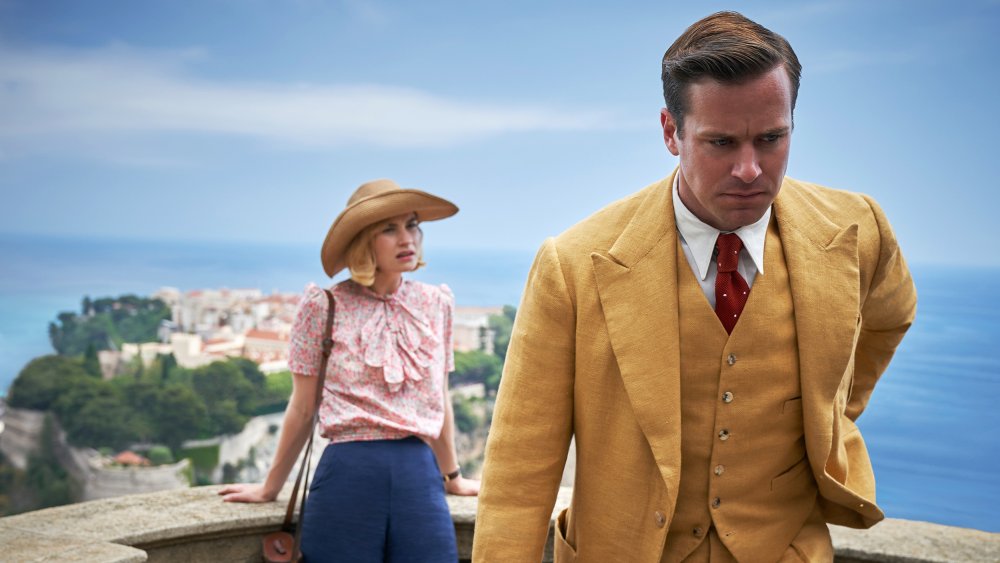 Netflix
Netflix's latest thriller boasts a pretty star-studded cast, and you'll definitely recognize one of its two talented leads.
In director Ben Wheatley's take on Rebecca, a remake of Alfred Hitchcock's 1940 Best Picture winner — which itself was an adaptation of Daphne du Maurier's 1938 novel of the same name — audiences meet a young, naïve protagonist (Baby Driver's Lily James) traveling through Europe with her odious, social climbing American employer. However, the unnamed protagonist is quickly swept off her feet when she meets a mysterious, handsome, and rich widower named Maxim de Winter, played by Armie Hammer.
After the lovers get married after a whirlwind few weeks, the second Mrs. de Winter discovers, upon moving to Maxim's English estate — Manderley — that her new husband is hiding plenty of secrets, especially when it comes to his first wife, Rebecca. If you're familiar with Hammer's enormously successful career thus far, it should come as no surprise that he's a perfect choice to play the brooding Maxim de Winter. Here's where you've seen Armie Hammer from Netflix's Rebecca before.
Armie Hammer kicked off his career with some huge prestige projects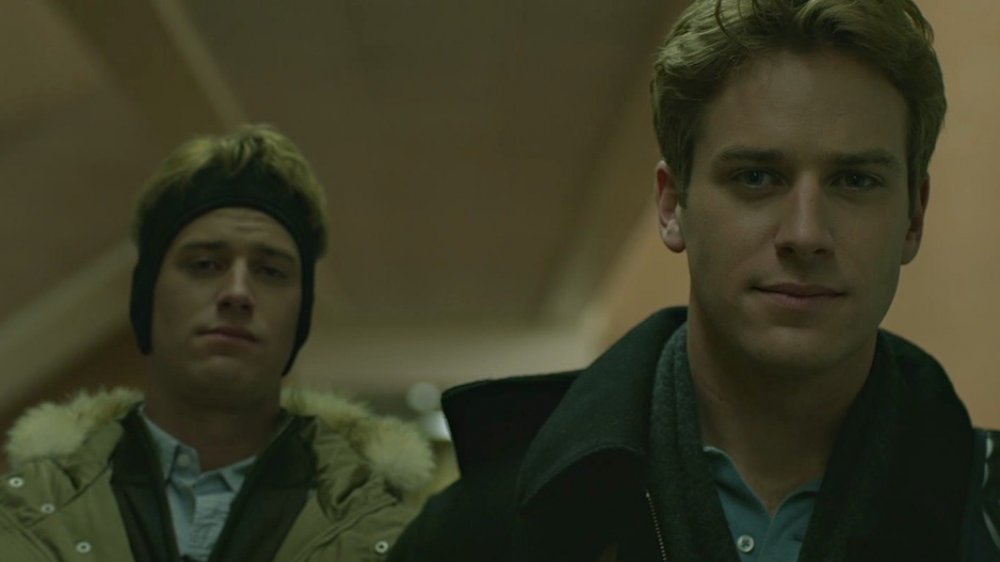 Sony Pictures
After growing up in California and moving to Dallas, Hammer — whose full first name, Armand, honors his grandfather, a successful businessman — dropped out of school to pursue acting, eventually booking some multi-episode arcs on shows like Gossip Girl, Veronica Mars, and Desperate Housewives. Though Hammer was handpicked by director George Miller to play Batman in a project that eventually got he got his first big break in 2010 thanks to David Fincher and his Facebook biopic, The Social Network.
In The Social Network, Hammer played not one, but two pivotal supporting roles as Cameron and Tyler Winklevoss, two real-life figures who, on screen and off, challenged Facebook founder Mark Zuckerberg (played in the film by Jesse Eisenberg) in court over the social media site. By infusing these two smarmy, entitled college kids with a sharp sense of humor, Hammer became a star to watch, and his streak continued from there.
Hammer went on to appear in a series of high profile films, including 2012's Mirror Mirror, 2013's reboot of The Lone Ranger opposite Johnny Depp, and Guy Ritchie's 2015 spin on The Man From U.N.C.L.E. alongside Henry Cavill. From there, Hammer booked his next prestige project as one of the two leading roles in Luca Guadagnino's Call Me By Your Name. As Oliver, who strikes up a romance with Timothée Chalamet's Elio during one magical summer in Italy, Hammer established himself as a charming romantic lead as well as a complex dramatic actor, and earned a Golden Globe nomination for Best Supporting Actor.
From Boots Riley films to biopics, Armie Hammer does it all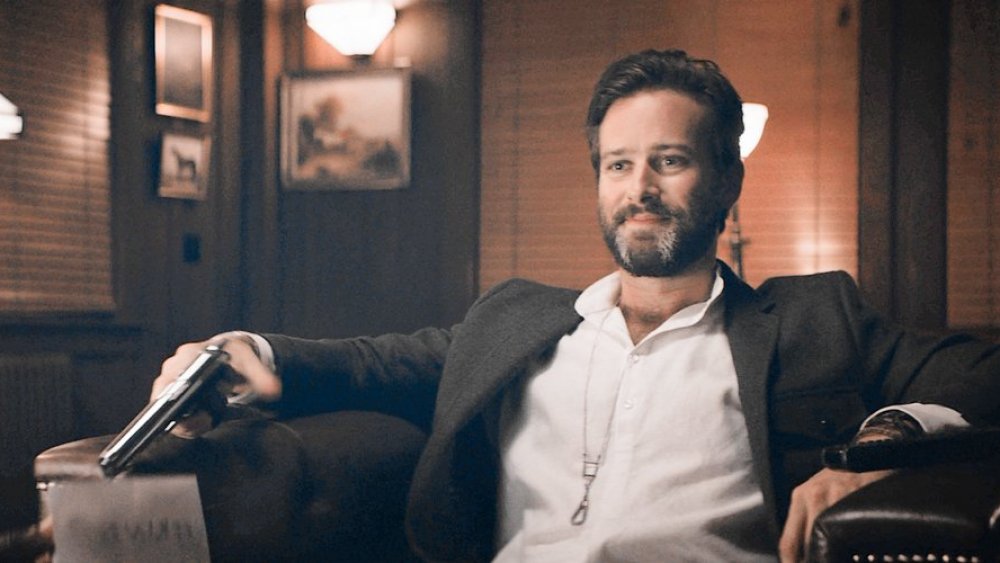 Annapurna Pictures
After appearing in Best Picture nominees and blockbusters alike, Hammer started to make some interesting choices with his career, electing to make strange, daring projects like Boots Riley's 2018 satire Sorry to Bother You. Along with popular actors Lakeith Stanfield (Get Out, Knives Out), Steven Yeun (The Walking Dead), and Tessa Thompson (Creed, Valkyrie in the Marvel Cinematic Universe), Hammer wowed audience in this bizarre, engrossing parody of the modern American workplace and capitalist structure, proving that he's willing to get weird with it every now and then.
That same year, Hammer booked a major leading role as Martin "Marty" Ginsberg, the late husband of revered Supreme Court Justice Ruth Bader Ginsberg, in Mimi Leder's On the Basis of Sex. Alongside Felicity Jones as "the notorious RBG" herself, Hammer wowed audience with his sensitive, thoughtful portrayal of Martin, and in the wake of Ginsberg's passing in 2020, you'll definitely want to revisit this portrait of the late justice's rise throughout the legal ranks and her husband's unwavering support.
Alongside Rebecca, Hammer is set to appear in another period piece, Kenneth Branagh's 2020 remake of Death on the Nile with Gal Gadot, Annette Bening, and Branagh himself, among others. If you want to catch Hammer's latest performance now, Rebecca is currently streaming on Netflix.