The Hitchcock Thriller Remake That's Killing It On Netflix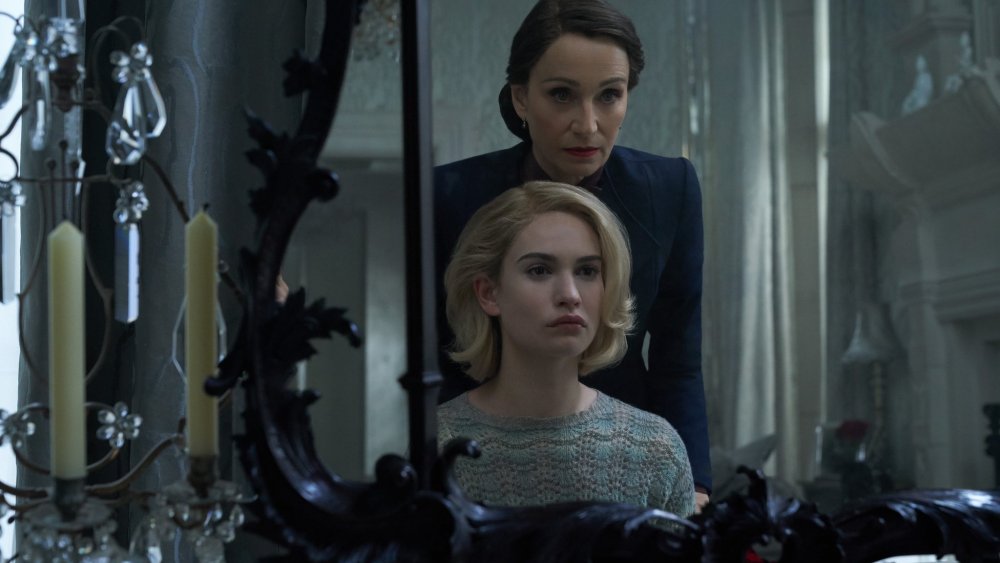 Netflix
Netflix's newest hit, which arrived on the service just in time for Halloween, is actually a spin on an old Hitchcock favorite.
On October 21, 2020, the streaming service dropped the latest remake of Rebecca, an adaptation of Daphne du Maurier's classic gothic horror novel of the same name that was also adapted by legendary director Alfred Hitchcock in 1940. Throughout the years, du Maurier's story of a young girl who marries a mysterious widower only to discover his dark past has remained as fresh and as beloved as ever; in 2018, Great Britain even named it the country's favorite book of the past few centuries.
Now, director Ben Wheatley (High-Rise, Free Fire) has a new spin on this now-familiar tale, and viewers who haven't read du Maurier's novel or watched Hitchcock's Best Picture winner can discover this twisted, turning story for themselves. If you're looking for a romantic yet spooky watch this Halloween season that happens to feature a super recognizable all-star cast, you'll definitely want to check out the 2020 remake of Rebecca.
Rebecca is a romantic thrill ride that's perfect for Halloween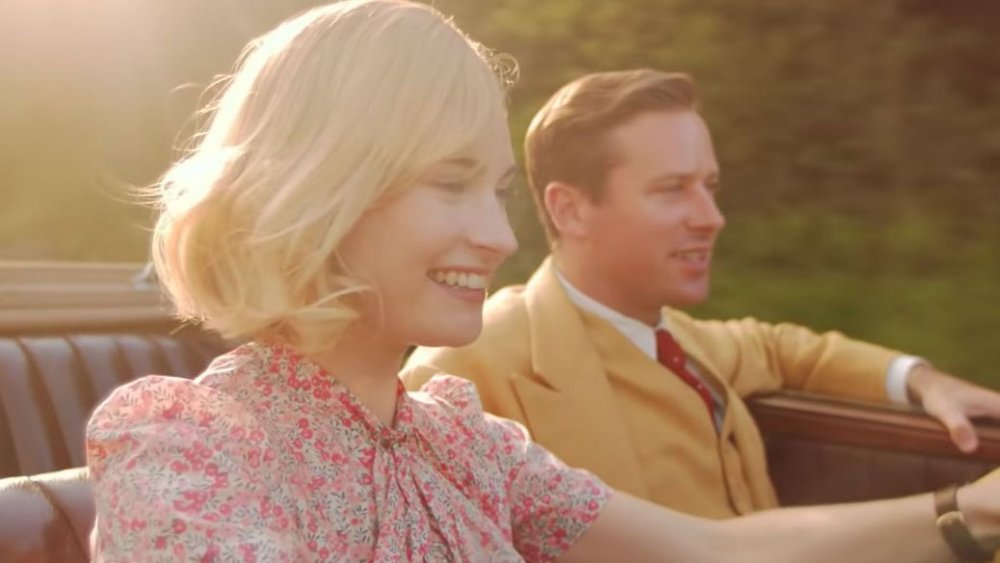 Netflix
As Rebecca begins, we meet the unnamed protagonist — played by British starlet Lily James (Baby Driver, Yesterday) — as she works as a paid companion for a rich, insufferable American socialite traveling through Europe. However, when she meets handsome, wealthy widower Maxim de Winter, played by Armie Hammer (The Social Network, Call Me By Your Name) in Monte Carlo, he sweeps her off her feet, and within a few weeks, the two get married. Leaving Mrs. Van Hopper behind, the second Mrs. de Winter leaves with her new husband and moves to his beautiful English estate, Manderley, ready to become a part of his glamorous world.
However, as soon as the protagonist arrives at Manderley, she quickly realizes that not everything is quite as it seems. The staff, especially the cold housekeeper Mrs. Danvers (legendary British actress Kristin Scott Thomas), doesn't warm to the second Mrs. de Winter at all, and instead, they all constantly bring up Maxim's first wife, the beautiful and brilliant Rebecca, who passed away. As the second Mrs. de Winter tries to learn the ropes at Manderley, her relationship with Maxim changes as well, and he becomes cold and distant, leaving her lonely and confused.
Ultimately, the second Mrs. de Winter discovers that the perfect marriage between Rebecca and Maxim isn't what it seemed to everyone around them. We won't spoil the twists and turns of Rebecca here, but Wheatley's film pays perfect homage to Hitchcock's classic, thanks to the director's inventive visual imagery and pitch-perfect performances from James, Hammer, and Thomas.
If you want to discover the secrets of Rebecca, the buzzy new film is streaming on Netflix now.