The Social Network Screenwriter Aaron Sorkin Says 'There Should Be A Sequel'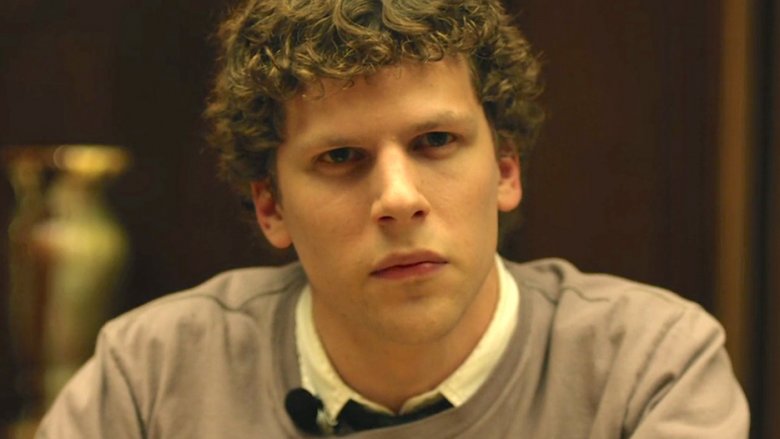 You don't get to 500 million friends without making a few enemies, and you don't write a three-time-Oscar-winning biographical drama without having a few thoughts about a potential sequel. 
Such is the case for revered screenwriter Aaron Sorkin, who scored an Academy Award for his scripting work on David Fincher's The Social Network, the Jesse Eisenberg-starrer based on The Accidental Billionaires: The Founding of Facebook, a Tale of Sex, Money, Genius and Betrayal that chronicled the foundation of Facebook and the lawsuits that surrounded its inception. 
Sorkin recently revealed to AP Entertainment that he believes now could be the right time for a sequel to the 2010 film. 
"First of all, I know a lot more about Facebook in 2005 than I do in 2018 — but, I know enough to know that there should be a sequel," Sorkin said, laughing. "A lot of very interesting, dramatic stuff has happened since the movie ends with settling the lawsuit from the Winklevoss Twins and Eduardo Saverin."
He added that The Social Network producer Scott Rudin has sent him numerous emails regarding the possibility of a follow-up film: "I've gotten more than one email from him with an article attached saying, 'Isn't it time for a sequel?'"
Those familiar with The Social Network know that the film's story concluded in 2005 and wrapped with an epilogue that explained what happened between Facebook founder Mark Zuckerberg, his Harvard University peers Cameron and Tyler Winklevoss (who sued him for $65 million in a 2004 lawsuit alleging he had breached an oral contract and stolen their idea for Facebook), and the platform's co-founder Eduardo Saverin (who filed a suit against Zuckerberg claiming he spent his and the company's money on personal expenses). 
The Winklevoss twins — hilariously referred to as "the Winklevii" in The Social Network — pocketed the $65 million settlement and penned their names on a non-disclosure agreement. Saverin, whose share of Facebook was infamously diluted from 34 percent to 0.03 percent, also took in a settlement (the exact figure is unknown) and earned back his status as a co-founder, his name being restored to the Facebook masthead. Zuckerberg became the youngest self-made billionaire in history, and Facebook was flush with cash. 
But that was nearly 15 years ago, and the chaos that clouded Facebook's establishment and first few years of existence was just the tip of the iceberg. 
There have been numerous controversies over how Facebook (namely Zuckerberg and chief operating officer Sheryl Sandberg) handles user data and how the platform allows third-party companies to obtain user information — like the Cambridge Analytica incident in which the British political consulting firm illegally collected data from 87 million Facebook users through an app called "This Is Your Digital Life." Additionally, the suspicious role Facebook played in the 2016 U.S. presidential election has had people talking since 2017, when it was discovered that the platform pushed an "estimated 3,300 Russian-backed ads" during the campaign. 
To say that "very interesting, dramatic stuff has happened" in the years since the mid-2000s lawsuit settlements took place is completely true — and somewhat of an understatement, if you ask us. But before you send your Prada to the cleaners and slip into your hoodie and your "f*** you" flip-flops, we feel it crucial to emphasize that Sorkin's statements here don't confirm or deny anything. Just because Sorkin feels a Social Network sequel should happen doesn't mean that it will. And just because Rudin has given him some not-so-subtle nudges about writing another movie about all the drama going on at Facebook HQ doesn't mean Sorkin will... or that studio Columbia Pictures will greenlight the project... or that director Fincher will want to get behind the helm again. 
Diehard fans of The Social Network might hate the idea of the film getting a sequel, but at least they can breathe easy knowing that the chances of it actually happening are slim to none — for now.