Ryan Murphy Signs Exclusive Producing Deal With Netflix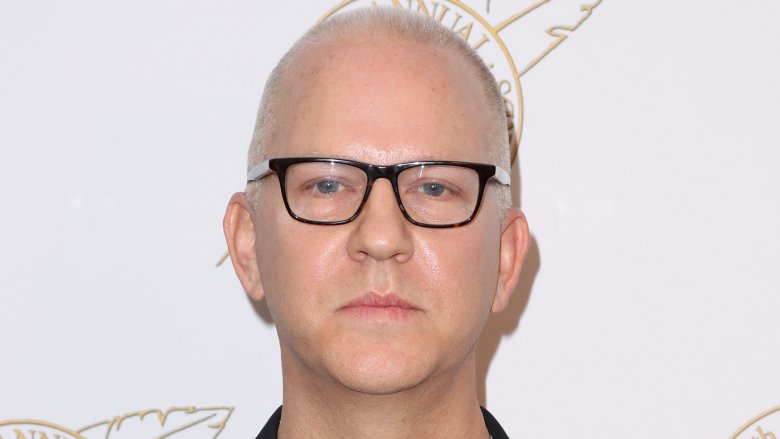 Getty Images
American Horror Story co-creator Ryan Murphy is still writing his own story.
Deadline reports that Murphy has signed a massive, five-year deal to produce shows exclusively for Netflix. He previously had an overall deal with 20th Century Fox and created shows like Glee, American Crime Story, and 9-1-1 for FOX and FX.
According to The New York Times, it's believed the new deal is worth up to $300 million. When Murphy signed a four-year deal with 20th Century Fox in 2010, it was said to be worth $24 million. 
"The history of this moment is not lost on me," Murphy said in a statement. "I am a gay kid from Indiana who moved to Hollywood in 1989 with $55 dollars in savings in my pocket, so the fact that my dreams have crystallized and come true in such a major way is emotional and overwhelming to me. I am awash in genuine appreciation for Ted Sarandos, Reed Hastings, and Cindy Holland at Netflix for believing in me and the future of my company which will continue to champion women, minorities, and LGBTQ heroes and heroines, and I am honored and grateful to continue my partnership with my friends and peers at Fox on our existing shows."
The deal comes just a few months after Netflix convinced Shonda Rhimes (Grey's Anatomy, Scandal) to leave ABC for the streaming service and Netflix chief content officer Ted Sarandos said he couldn't be happier about the addition of Murphy.
"Ryan Murphy's series have influenced the global cultural zeitgeist, reinvented genres, and changed the course of television history," he said. "His unfaltering dedication to excellence and to give voice to the underrepresented, to showcase a unique perspective or just to shock the hell out of us, permeates his genre-shattering work. From Nip/Tuck — our first licensed series — to American Crime Story: The People v. O.J. Simpson and American Horror Story, we've seen how his brand of storytelling captivates consumers and critics across the globe. His celebrated body of work and his contributions to our industry speak for themselves, and we look forward to supporting Ryan in bringing his broad and diverse stories to the world."
Murphy's deal starts July 1, after his current contract expires. He previously hinted that he wasn't all that excited about Disney's purchase of 20th Century Fox back in December. "When [that] deal first went down, I got a call from the Murdochs and I got a call from Mr. Iger," Murphy told reporters in January. "And I said point-blank, 'You know, the stuff that I do is not specifically Disney. I'm interested in that and I'm concerned about that. Am I going to have to put Mickey Mouse in American Horror Story?'"
However, Murphy also thought he'd stay at Fox forever. "I started with Fox in 2003 and I was somebody who was told I was not employable," he said. "I was told I was somebody who was too specific and niche ... [Yet] I was allowed to create a career ... so three months ago, I thought I would literally be buried on the Fox lot. I mean I really did ... I've grown up there. I started working there in my 30s. Many of us have had young children that played together, and so I was very not prepared for what happened [with the sale to Disney]."