This Is Ryan Reynolds' Most Underrated Movie On Netflix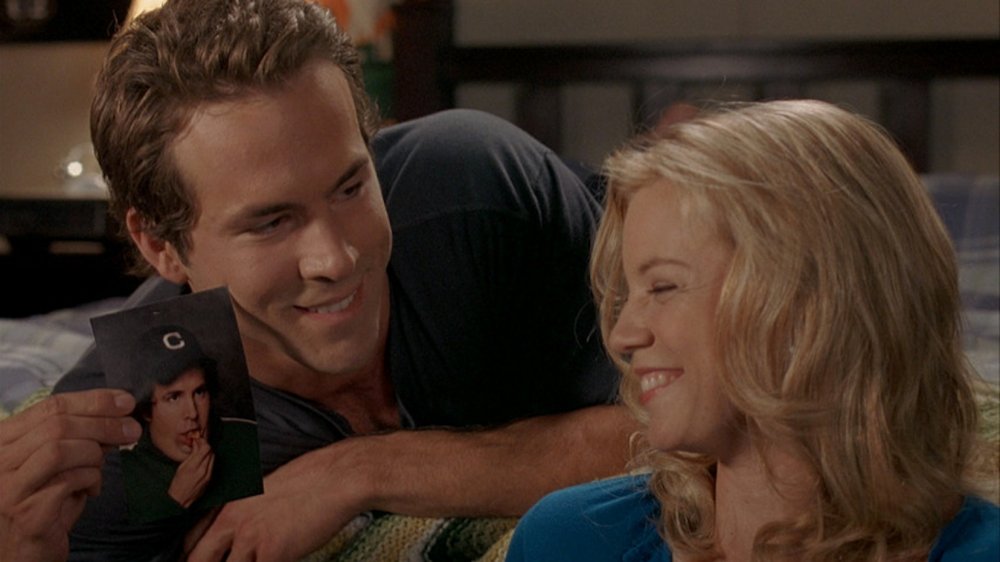 New Line Cinema
Most modern audiences know Ryan Reynolds as an action star whose smarmy charm brought surprising humanity to Marvel's foulest mouthed superhero Wade Wilson (a.k.a. Deadpool). But prior to Reynolds' breakout as the Merc with a Mouth, the smarm and charm were primarily reserved for his work in comedic and romantic offerings. Most movie lovers would agree that — at least in the early days of his career — Reynolds was at his best in films that combined both comedy and romance.
Reynolds' scenery-chewing work in the cult hit ABC sitcom Two Guys, a Girl, and a Pizza Place, and big screen ventures like Van Wilder (2002) and Waiting (2005) were early signs that the actor had leading man charisma to burn when it came to getting a laugh — and often the girl, to boot. Meanwhile, box-office bombs like Blade: Trinity (2004) and The Amityville Horror (2005) proved audiences weren't yet ready to take the guy seriously as a dramatic player (even though certain moments in both films proved him more than capable of delivering the goods). 
It was fitting then that Ryan Reynolds finally got a chance to showcase his dramatic chops in a film that primarily focused on the smarm for which he is best known. The movie in question is the Christmas-tinged rom-com Just Friends. The flick hit theaters in the fall of 2005, promptly earning a sound critical drubbing, and modest box office returns. Like Van Wilder and the workplace farce Waiting before it, Just Friends connected with those who did catch it in theaters, proving once again that the critics often have no idea what they're talking about.
Much like those other underrated Ryan Reynolds flicks, Just Friends fandom has helped it become a bit of a cult hit over the years. If you want to discover, or re-discover this charming laugher for yourself, you can now do so on Netflix.
Just Friends is a charming rom-com featuring a scene-stealing Anna Faris performance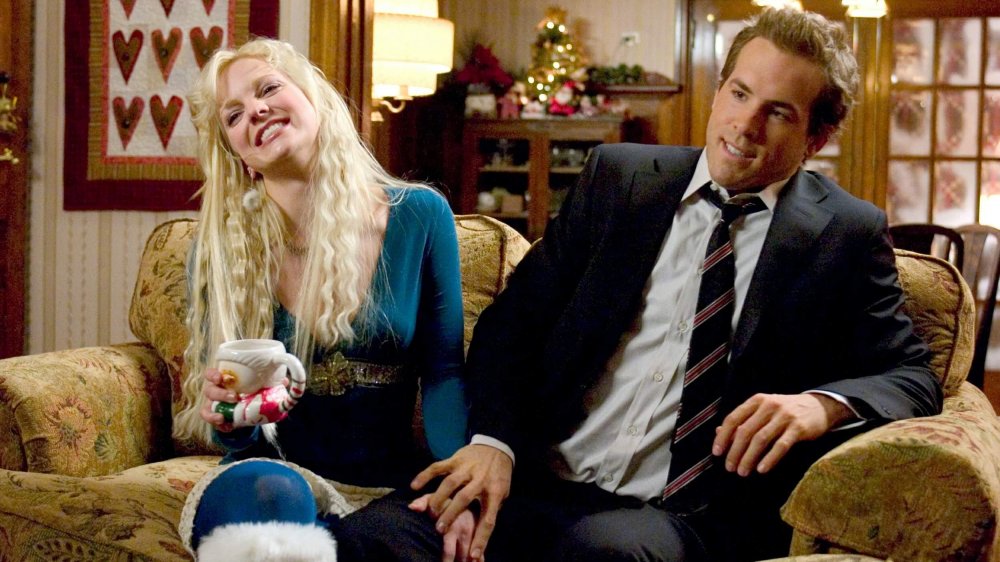 New Line Cinema
Like those other cult comedic hits from Ryan Reynolds' past, Just Friends hardly aspires to high art. As such, the film's subpar critical reception (it currently boasts a 43% fresh rating on Rotten Tomatoes) isn't entirely indicative of its quality. Just Friends' 71% audience rating proving is far more indicative of its charms.
In spite of its penchant for boorish jokes and cringe-inducing theatrics, Just Friends is super charming. Reynolds is naturally a big part of that charm, with the actor delivering a surprisingly down-to-Earth performance as Chris, a formerly overweight high school nerd who, after unexpectedly returning to his hometown over the holidays, comes face to face with his old friend and crush Jamie (Amy Smart), whose embarrassing rejection set him on a path of shameless womanizing as an adult.
Once again in Jamie's orbit, Chris finds that old feeling stirring in his chest, and sets out to finally win the heart of the woman he believes unfairly "friend-zoned" him back in the day. Needless to say, things do not go according to plan. With competition from another nerd-turned-hottie (Chris Klein), and constant interference from his obsessive rock star client Samantha (Anna Faris), they get more than a little bit hilarious as well.
While Reynolds provides much of the hilarity throughout, Mom star Anna Faris actually gets most of Just Friends' biggest laughs. Of the comedienne's work in this film, we'll simply say the term "scene-stealing" doesn't even come close to covering the brilliance of her maniacally go-for-broke performance. 
As it happens, it's her intensely overblown work that makes the quieter moments between Smart and Reynolds so effective. That combination of crass comedy and tender-hearted drama helps Just Friends resonate in unexpected ways.