November Is Your Last Chance To Watch These Highly Rated Movies On Netflix
This content was paid for by Netflix and created by Looper.
There's a lot to do at the beginning of November: Put the Halloween decorations away. Get ready to vote. Start loading up the pantry for Thanksgiving. Bundle up for colder weather. If you're really on top of things, maybe you can even get an early start on your holiday shopping.
But first, drop whatever you're doing and watch the following movies. There are many great things to watch on Netflix, but by the time the calendar rolls over into December, these specific films will be gone from the service.
That's a shame, because whether you're a fan of old-school musicals, arthouse sex comedies, horror flicks, or neo-noir thrillers, the movies leaving in November are just as diverse and memorable as the rest of Netflix's offerings. Whether you're looking forward to the holidays, not quite ready to say goodbye to autumn yet, or are just looking for something to watch after your belly is full of turkey and mashed potatoes, you're sure to find something you'll love.
Y Tu Mamá También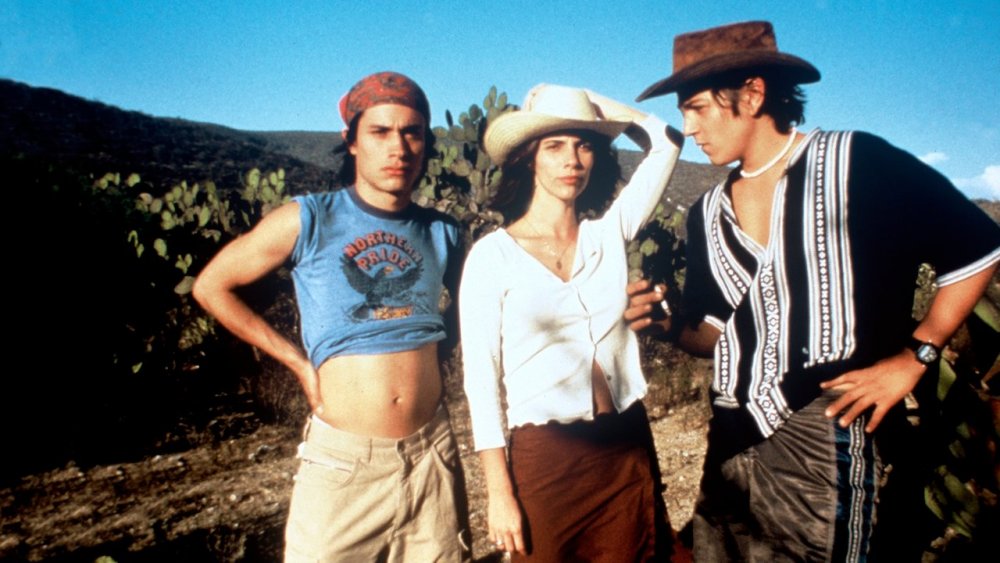 Before Alfonso Cuarón's black-and-white masterpiece Roma rocked the awards circuit, before Gravity and Children of Men kept audiences glued to the edges of their seats, and before Cuarón took a trip to Hogwarts with Harry Potter and the Prisoner of Azkaban, the filmmaker showed off his funny side with Y Tu Mamá También. In this raunchy but heartfelt comedy, two teenagers hit the road with a recently separated woman in her late 20s, exploring their sexualities and learning more about themselves, and each other, in the process.
It's a simple setup, but Y Tu Mamá También soars thanks to Cuarón and his brother Carlos' razor-sharp script and the movie's standout cast. One of the two teens is portrayed by Gael García Bernal, who was coming right off of his star-making performance in Amores Perros. The other is Diego Luna, who broke onto the scene with this movie, paving the way for his appearances in Rogue One: A Star Wars Story and Narcos: Mexico. Finally, their older companion is played by Spanish actress Maribel Verdú, who'd go on to star in Pan's Labyrinth just a few years later.
Y Tu Mamá También isn't an eventful film, but all three characters are so fun to hang out with that you'll wish there was more when the credits roll. Still, Y Tu Mamá También isn't just a good time. As per usual, Cuarón uses a deeply personal story to explore bigger issues, like adult sexuality and class inequality in his native Mexico. Politics and social commentary don't overwhelm the plot course — the characters are still front and center — and they're so deftly woven into the narrative that you won't even notice. Y'know what? When it comes to making movies, this Cuarón guy is pretty darn good.
West Side Story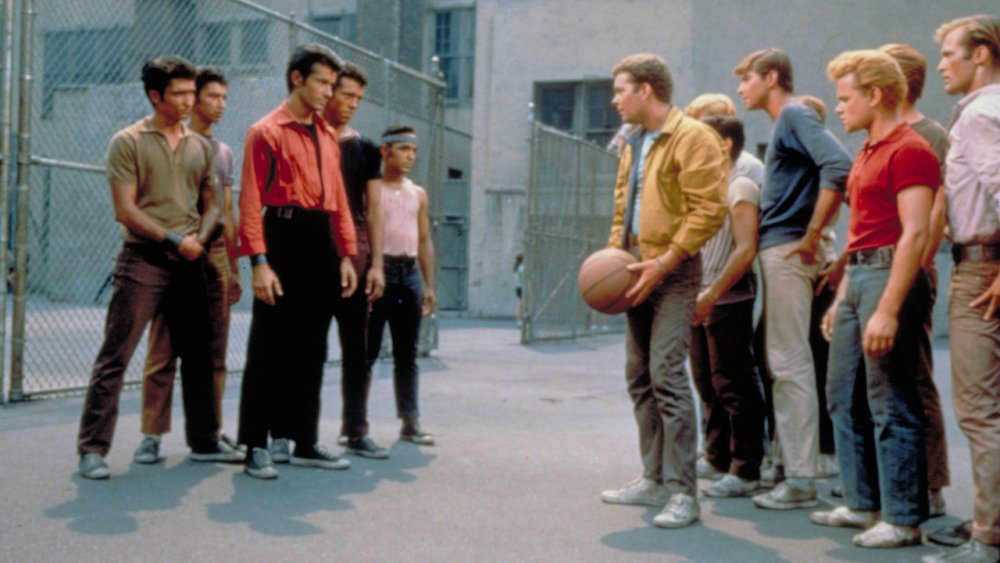 It's a tale as old as time — or at least as old as 1591, when William Shakespeare's adaptation of Italian tragedy The Tragical History of Romeus and Juliet first debuted. Boy meets girl. Boy and girl fall in love. Boy and girl's families don't approve, and tragedy unfolds.
You probably don't need more of a reminder than that. After all, West Side Story is a bona fide Hollywood classic, and has been for close to 60 years. The film, which transplants Romeo and Juliet from Verona, Italy to Manhattan and transforms the Capulets and Montagues into the Jets and the Sharks, won 10 Oscars, including Best Picture, making it the most-awarded musical in Academy history. It features one of Natalie Wood's very best performances, vibrant and energetic cinematography by Daniel L. Fapp, and a soundtrack that contains some of the most beloved showtunes of all time.
Now that Steven Spielberg's remake of West Side Story has been pushed to 2021, there's really no excuse not to revisit one of the most popular musicals ever made — unless, of course, you don't fire up Netflix in time. In this case, that would be the real tragedy.
Green Room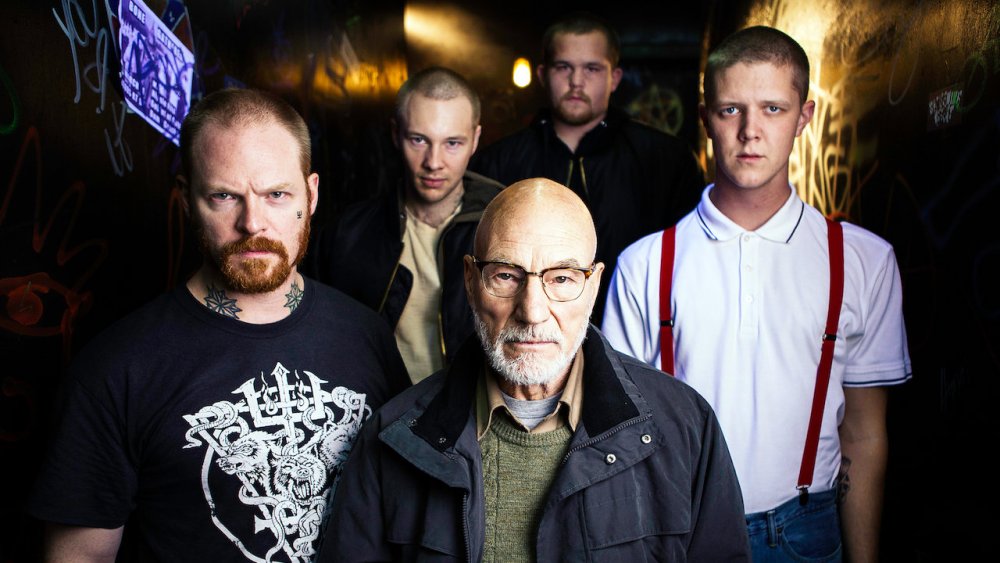 The members of the punk band the Ain't Rights didn't ask for this. They didn't realize that their latest gig was at a remote neo-Nazi skinhead bar until it was too late. They didn't mean to catch sight of a murder by some of the patrons. They absolutely did not plan on getting locked in the club's green room with a second, future victim, and they're ill-equipped to break out when the skinheads start coming for them, too. Look, man, they just wanted to play some music.
Green Room is a nasty little horror movie that doesn't shy away from the hard stuff, and while it's rough around the edges, that seems to be on purpose. Hiding beneath Green Room's exploitation-flick setup, you'll find a movie that's remarkably well made, with brutally visceral cinematography, a slyly smart script, and one heck of a cast. Anton Yelchin, Arrested Development star Alia Shakwat, Imogen Poots, and Macon Blair all turn in buzz-worthy performances, while Patrick Stewart's against-type turn as the skinhead leader really must be seen to be believed.
If you're squeamish about blood, Green Room probably isn't for you. Otherwise, trust the 20-something leading critics who put Green Room on their "Best movies of 2015" lists. This one is a wild, wild ride.
Drive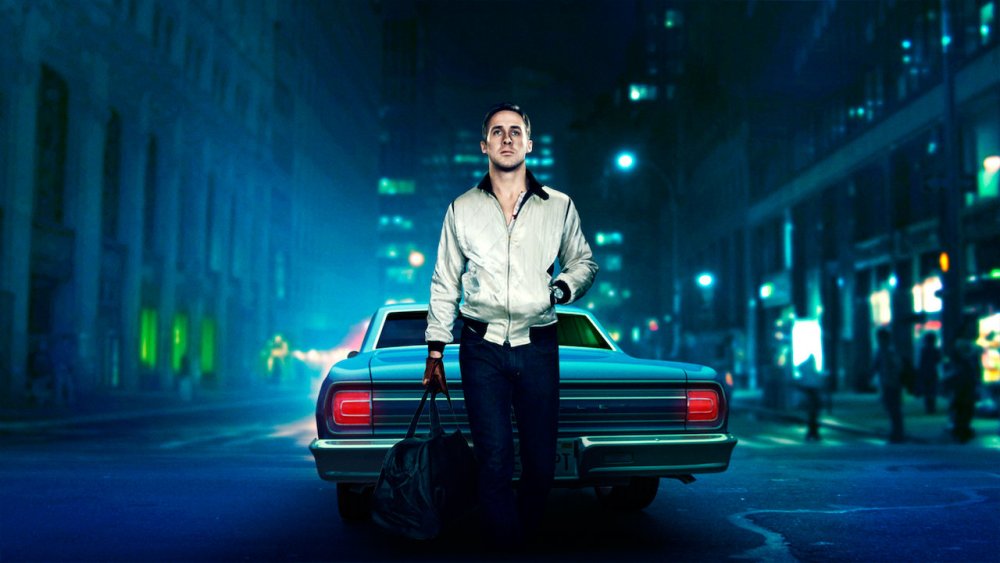 This year, ring in the holiday season with some swagger. Above all else, Drive, Nicolas Winding Refn's 2011 crime drama, just oozes style. From the neon-soaked car chases down Los Angeles' forgotten streets to Ryan Gosling's silk scorpion-adorned jacket to the way that Refn effortlessly blends grindhouse tropes with European arthouse fare, Drive is relentlessly, unapologetically cool. Thankfully, that's not all Drive has going for it. It's also innovative, absurd, and guaranteed to keep you on the edge of your seat. You've never seen anything quite like it.
In Drive, Gosling plays an unnamed stunt driver and getaway man who finds himself wrapped up in an ever-growing criminal conspiracy after he befriends his new neighbor, her son, and her ex-con husband. Gosling plays the part with the same stoic bad-assery that made actors like Clint Eastwood a household name, and he's just the tip of the iceberg. Drive features actors like Carey Mulligan, Oscar Isaac, Christina Hendricks, and Bryan Cranston, while Albert Brooks steals every scene he's in as the movie's main villain.
Drive is like a fairy tale crossed with Grand Theft Auto, and its stripped-down, neo-noir charms are hard to resist. Critics thought so, too. Drive scored Refn a Best Director Award at the Cannes film festival, and inspired a whole slew of imitators. Trust us. This is one you absolutely must catch before it races away.
Zodiac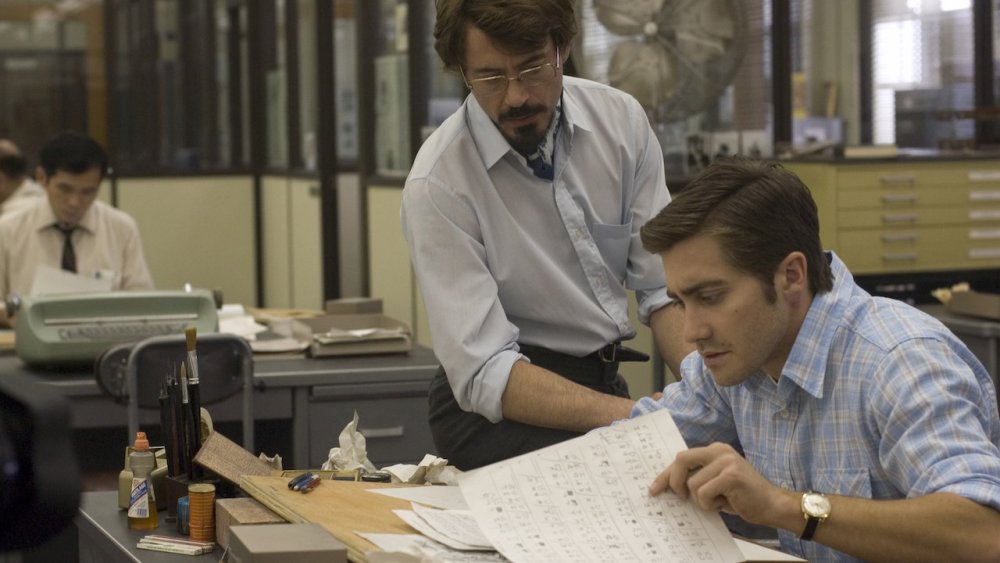 November may mark the end of the spooky Halloween season, but you don't need ghosts, witches, or monsters hanging around to find some scares. After all, the most terrifying stories are the ones that are real. Just check out Zodiac, David Fincher's 2007 film about the real-life hunt for one of America's most notorious serial killers. In the late '60s and early '70s, the Zodiac Killer, whose real identity still remains a mystery, taunted the public by mailing coded letters and pieces of evidence to newspapers, daring both police and reporters to track him down.
Unlike other serial killer movies, Zodiac focuses on the investigation, not the murders themselves. The main characters are journalists and detectives, played by the likes of Jake Gyllenhaal, Mark Ruffalo, and Robert Downey Jr. The action focuses on the nitty-gritty procedural details that drive the manhunt forward, and the scares come from the Zodiac Killer's long-term influence on everyone involved with the case. The idea that the killer is out there is scary. Seeing what he does to the people and community he haunted is terrifying.
Zodiac points the finger at a potential suspect, and while it never fully implicates the man, the killer's identity is almost beside the point. As a murder mystery, Zodiac is unsatisfying. As a period piece, a historical drama, a procedural thriller, and a peeks at the obsessions that drive people to try to solve murder mysteries, however, it excels. Make no doubt about it: Zodiac is Fincher at his best.
Stand and Deliver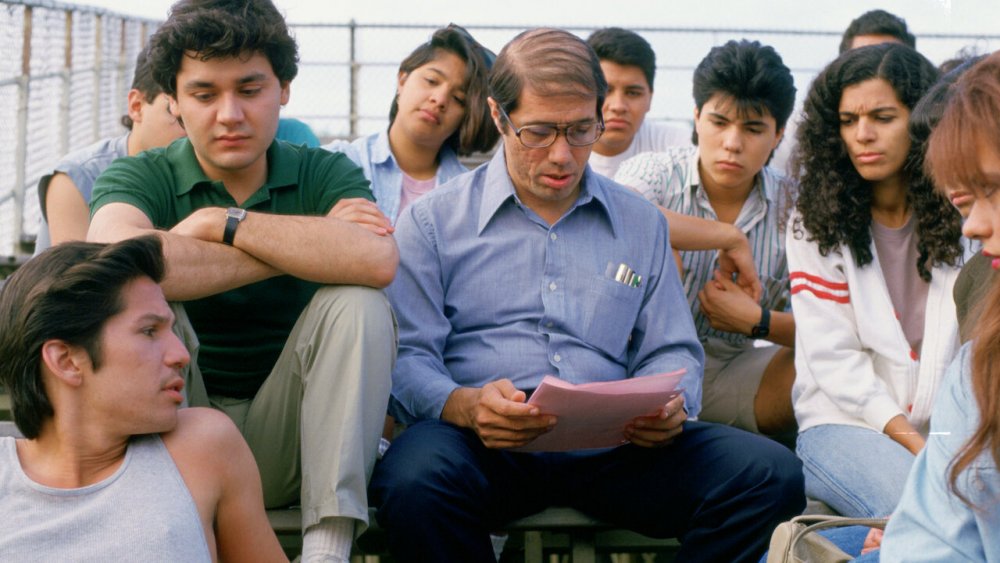 What are you thankful for this year? Friends? Family? A beloved teacher or other type of mentor who set you on the path to become the person you are today? If you answered yes to any of those, make sure to take a few minutes this November to check out Stand and Deliver, which deals with all three. This 1988 drama tells the story of a real-life schoolteacher Jaime Escalante, who embarked on a mission to make his working-class, mostly Latino students' lives better.
Officially, Escalante did so by introducing an AP Calculus program to his school, helping his young charges reach their full potential. Unofficially, he also protected them from racism, low self-esteem, allegations of cheating, and Escalante's cynical co-workers, all of whom thought the teacher was wasting his time.
Stand and Deliver netted Edward James Olmos an Academy Award nomination for Best Actor for the lead role, but its historical importance extends much further than the awards circuit. In December 2011, the Library of Congress decided to include Stand and Deliver in the National Film Registry, citing both its inspirational content and its place at the forefront of a new wave of Latino-made films that swept through the industry in the '80s. Besides all that, Stand and Deliver is also a wonderful, heartwarming story. If you're searching for something everyone can enjoy after a big, family meal, look no further. You've found it.
End of Watch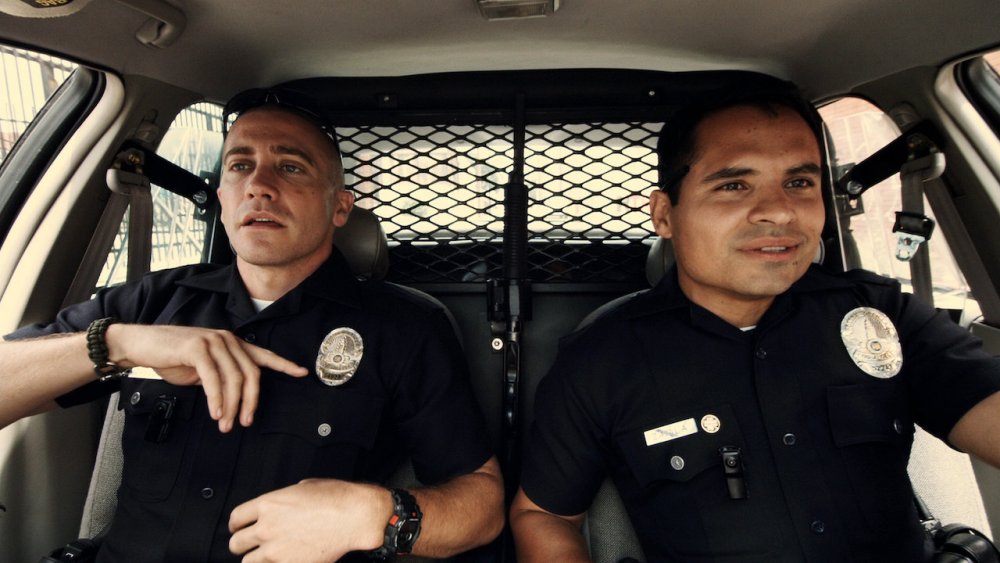 Years before he became known for spectacles like the antihero-driven superhero beat-'em-up Suicide Squad or the high-fantasy cop procedural Bright, David Ayer made a name for himself directing small, gritty crime dramas about police in Los Angeles. Of those, End of Watch is his best. Not only is End of Watch's story, which focuses on the bond between two partners as they're embroiled in a low-stakes gang war, a touching tale about friendship and loyalty, but Ayers' innovative directing makes the film surprisingly intimate, and as a result extremely effective.
See, End of Watch feels remarkably realistic. End of Watch's two co-stars, Jake Gyllenhaal and Michael Peña, spent five months training under a former LAPD officer to learn the skills they needed to bring officers Taylor and Zavala to life. A large portion of the movie was filmed using dash and body cams, while Gyllenhaal, whose character is filming the duo's adventures, performed some of the cinematography himself, using a handheld camera while acting in some scenes. Shooting took place in some of Los Angeles' seediest and most dangerous neighborhoods, giving it an unmatched sense of place and time.
End of Watch also deserves praise for avoiding some big cop movie cliches, its natural dialogue, and the chemistry between its two leads (both are great, although Peña in particular really steals the show). End of Watch isn't a true story, but thanks to Ayer, it feels true. As it turns out, that goes a long, long way.
Bad News Bears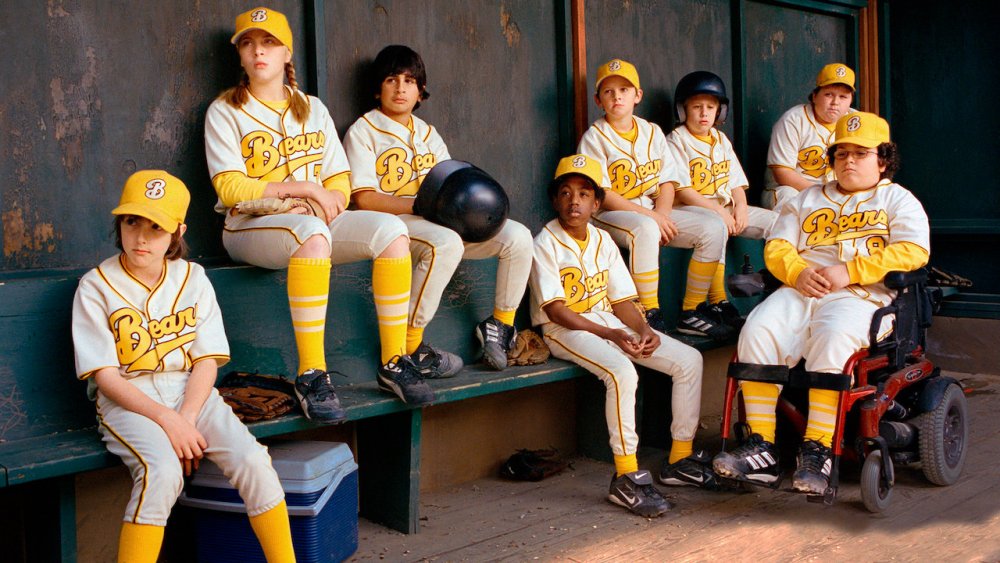 The professional baseball season ends in October, but thankfully, there are a few more weeks to enjoy America's favorite pastime — at least at the movies. Yes, Bad News Bears is about the little leagues, not the major ones, but this 2005 remake of the beloved Walter Matthau and Tatum O'Neal comedy captures everything you love about baseball: the hard-fought triumphs; the heartbreaking losses; all those screaming, vulgar children.
Okay, okay, but what else did you expect? Bad News Bears came out just a couple of years after Billy Bob Thornton terrorized kids in malls everywhere in Bad Santa, and while Thornton has traded his red long johns for a washed-up pitcher's mitt here, he's working in the same crude, misanthropic vein here. Good thing, too. As the title suggests, the Bears are legitimately terrible at baseball. It's going to take someone with a very specific set of skills to whip this team of misfits into shape.
Like most sports movies, Bad News Bears ultimately has a very sweet core, even if you have to dig through quite a bit of crust to get there, and the film's family-friendly PG-13 rating ensures that things don't get too outrageous before the movie's credits roll. Still, director Richard Linklater is an old hand when it comes to making this kind of movie — School of Rock, which he made two years before, is a bona fide classic — and Thornton is an underrated comedian. If you miss the smell of freshly cut grass and the sounds of the ballpark, it's hard to do much better.