You'll Barely Recognize Louie From Remember The Titans Now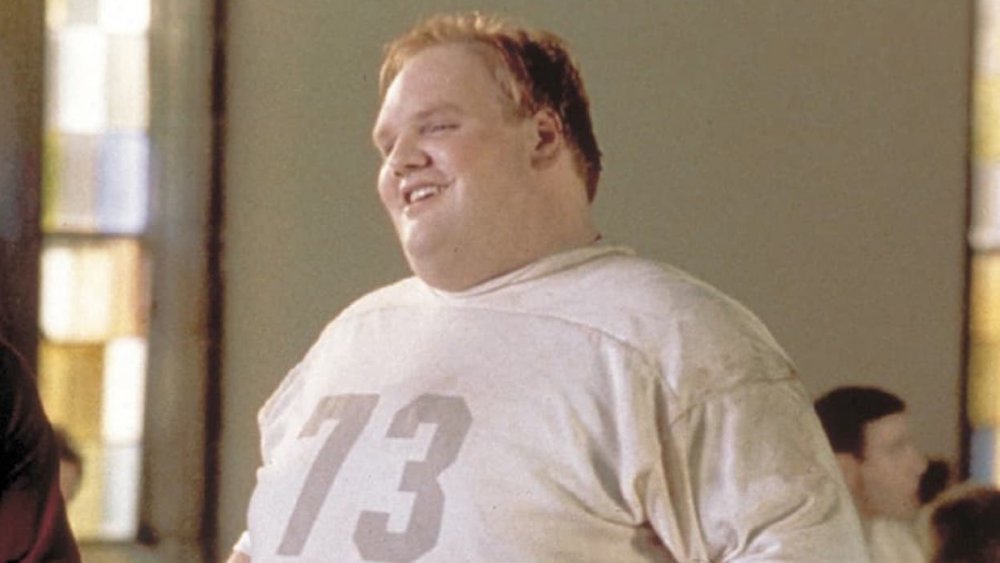 Walt Disney Pictures
Few studios in Hollywood boast quite as impeccable a track record for producing classic movies with timeless legacies as Walt Disney Pictures. Truth is, the House of Mouse has cranked out so many over the years, it's impossible to account for them all — if anything, it's easier to account for the unheralded classics in Disney's vaunted canon. And few of Disney's releases are more worth of that title than the 2000 biographical sports drama Remember the Titans. 
Okay, so "unheralded" may not entirely fit the bill for a film that carries a 93% Fresh audience rating on Rotten Tomatoes, and brought in an impressive $136 million at the box office. But 20 years after its initial release, it feels like too many folks have forgotten about Remember the Titans. It's high time the film was rediscovered, not just because its message of racial tolerance is as important today as it's ever been, but also because it features a ridiculously stacked cast of both established and up-and-coming talent. Screen icon Denzel Washington is, of course, front and center, portraying a Black no-nonsense football coach tasked with fielding a first-ever integrated high school squad in 1970s Virginia. But among Remember the Titans' up-and-comers, you'll find the familiar faces of Ryan Gosling (Drive, La-La Land, etc.), Kate Bosworth (Before I Wake), Donald Faison (Scrubs), Ryan Hurst (Sons of Anarchy, The Walking Dead), and Kip Pardue (Marvel's Runaways). 
You'll also find the face of one Ethan Suplee (Mallrats, American History X, My Name Is Earl), who portrayed the lovably beefy offensive lineman Louie Lastik in the film. While you've likely seen Suplee's face in dozens of films and TV series since, you may not recognize it all these days — as he's recently gone beefy in a very different way. 
Ethan Suplee has gotten rather ripped in recent years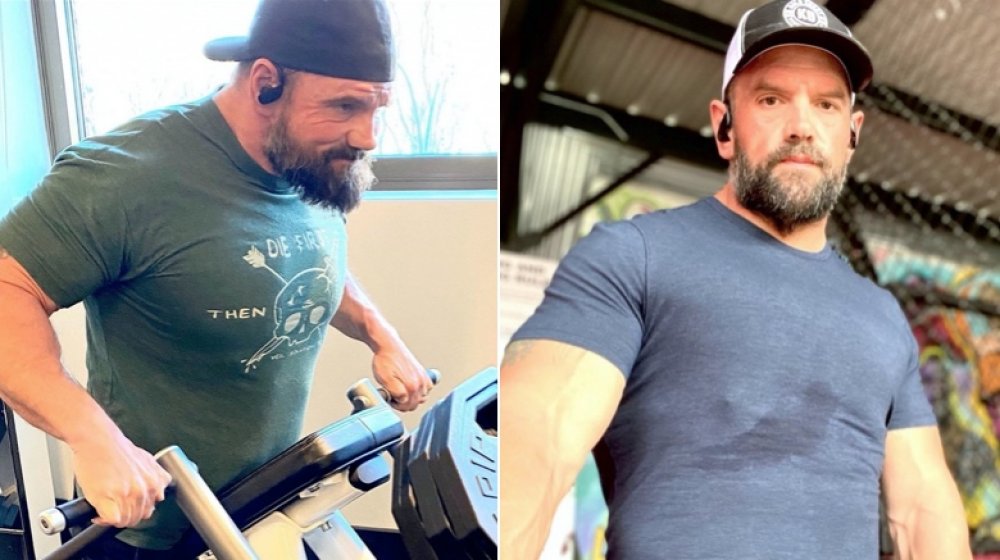 Instagram
If you've been following Ethan Suplee's career, you know much of it has been spent playing, in his own words, "roles for fat kids" (via People). After decades of being the butt of fat kid jokes, and searching for a weight-loss regime that worked, Suplee finally found one that stuck. The actor has been showcasing his new physique on Instagram of late, and fans who've been following him for decades are finding it hard to believe the buff guy in the pictures is actually him.
So impressive is Ethan Suplee's transformation, the actor was showcased in Men's Health in a January 2020 interview, which found Suplee speaking candidly about his struggles to not just lose weight, but keep it off amid a busy work schedule that didn't allow for much time in the gym, admitting he was doing, "all kinds of really crazy stupid diets. I wasn't factoring in how I was going to maintain my weight at work when I was working like, 14 hours a day, five days a week." 
Counterintuitively, it was Suplee's demanding work-life that actually placed him in a position to make healthy changes in the first place.
Suplee started working out for his role on Chance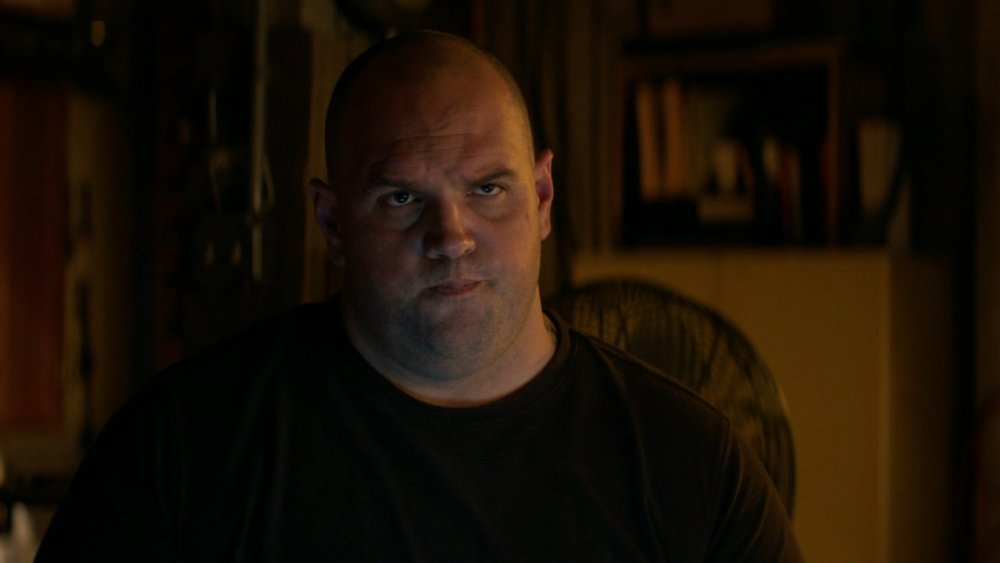 Hulu
While the beloved character actor is famous for his scene-stealing turns in dramatic films like American History X and zany sitcoms like former Must See TV staple My Name Is Earl, it's one of Suplee's most under-appreciated performances that he actually credits with introducing him to the gym.
It seems his casting on Hulu's Chance (which required some weights training), combined with a revelatory TED Talk about the science of food helped Suplee find the right mix. "I found that I really enjoyed lifting weights and I could get my workout in an hour, and so that wasn't like a huge part of my day. The most important thing I would want anyone to take away is that for me, the biggest change was understanding how food works. And the more I feel that I understand, scientifically, the more power I have over it."
On Chance, Suplee played fan-favorite valor-stealing off-books muscle Darius 'D' Pringle opposite Hugh Laurie's titular neuropsychiatrist. On the show, which only ran for two woefully under-watched seasons between 2016 and 2018, Suplee debuted a notably more toned physique than the one he made famous in earlier appearances — though nothing on par with the bod he's rocking today. When the cancelation axe fell on Chance, Suplee must have made a commitment to stick to his routine.
Now that he's conquered the science of food, Hollywood will need to start offering Ethan Suplee something other that "fat kid" roles. How about a romantic lead?