The Yellowstone Theory That Could Explain Who Jamie Dutton's Father Really Is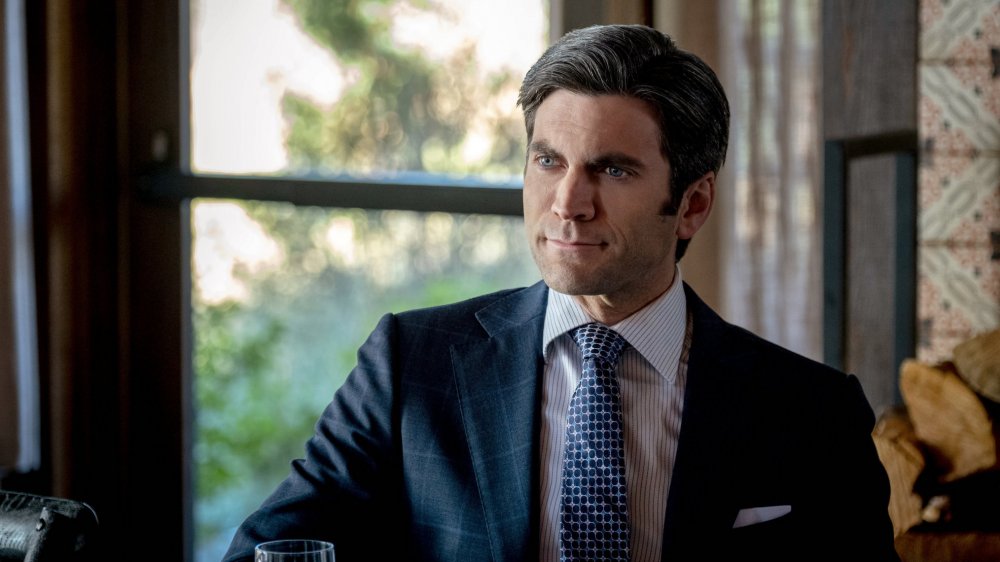 Paramount Network
Contains spoilers for Yellowstone season 3
The Dutton family on the hit Paramount Network series Yellowstone is good at eliciting a decent amount of sympathy and compassion from viewers. However, there's one character everyone on the show (not to mention the fans) tends to despise: Jamie Dutton, as played by Wes Bentley. Jamie is the black sheep of the Dutton family. He's an aspiring politician, and he's not above conspiring with others to try to get the Duttons to relinquish their land. He doesn't have as strong a tie to the family as the other Dutton children, and while there are many reasons for Jamie to be a tortured character, he's currently busy obsessing over his own secret adoption, recently revealed.
There are numerous questions surrounding Jamie going into season 4. Fans are still reeling from the Yellowstone season 3 finale, which saw an orchestrated attack committed against John (Kevin Costner), Beth (Kelly Reilly), and Kayce (Luke Grimes). All kinds of fan theories have emerged regarding who's behind attack with some people even believing Jamie could be responsible. It would make for an interesting plot device, especially considering Jamie already has his hands full with a baby on the way. Plus, there are still lingering questions surrounding Jamie's true parentage. In season 3, Jamie discovers his father is junky murderer Garrett Randall (Will Patton), but some fans may think this could be a fake-out with Jamie's real father still out there. It's a far-out theory, but considering all the drama that goes down on Yellowstone, it's not outside the realm of possibility. 
Some fans think Wade Morrow is Jamie's real father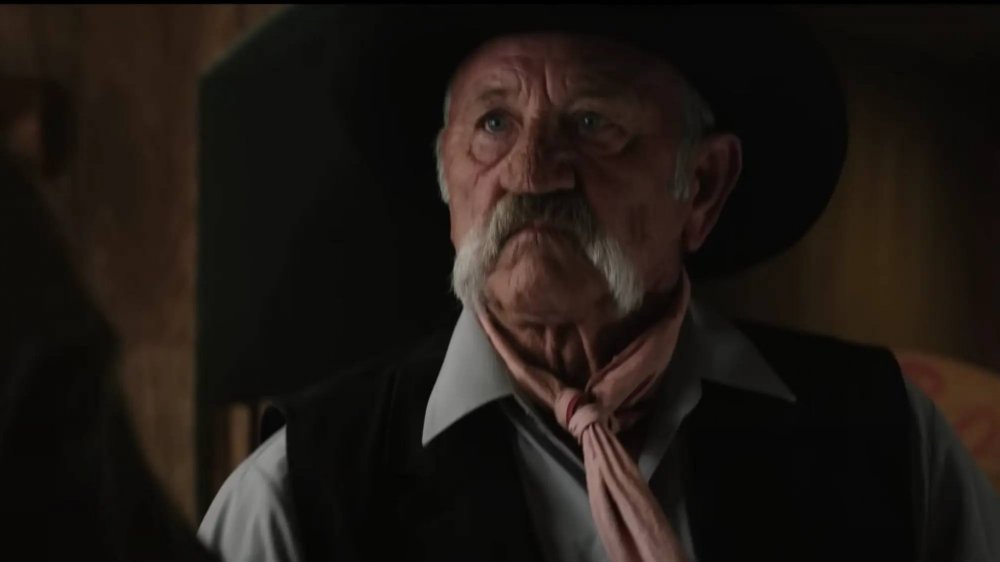 Paramount Network
Express details a lengthy Reddit thread concerning Jamie's true parentage. Despite Jamie supposedly already knowing who his true father is, some people seem to think a bigger reveal could come down the line. The most common theory seems to suggest that Wade Morrow (Boots Southerland), who owns the land next to the Duttons, could really be Jamie's actual dad. Redditor u/NewGuyBiGuy floated the idea by claiming, "John Dutton adopted Jamie when Wade went to jail for killing his wife. Sure, there's the name issue, but entirely possible he changed his name after getting out of prison." 
Some fans have pointed out some flaws in this theory — namely that Jamie's father has already been revealed. Perhaps Garrett just wants Jamie to think he's his father so that Jamie will enact the plan to kill the Duttons. It's plausible for there to be some kind of reveal that Garrett lied, and Jamie's real father is still out there, and other fans seem to think Wade could fit the part. 
Redditor u/Commanderjdm added to this line of thinking, writing, "John and Wade are obviously not on the best of ground when it comes to a personal relationship as we saw in the field when they requested the brucellosis documentation. What is the point of the character development other than a business feud in the past? Why would the show focus on something like this without a big reveal? So here it is. I think that Wade Marrow is Jamie's biological father." Fans have also drawn similarities to the physical resemblance between Jamie and Wade. 
With a child on the way, Jamie discovering the man he thought was his biological father isn't actually his dad would really make for some dramatic television. It would also give Jamie an opportunity for some real character growth as he questions his place in the Dutton clan in more ways than one. Unfortunately, fans will have to wait until 2021 at the earliest to see what happens next on Yellowstone season 4.