The Biggest Question Yellowstone Fans Have About Jamie In Season 3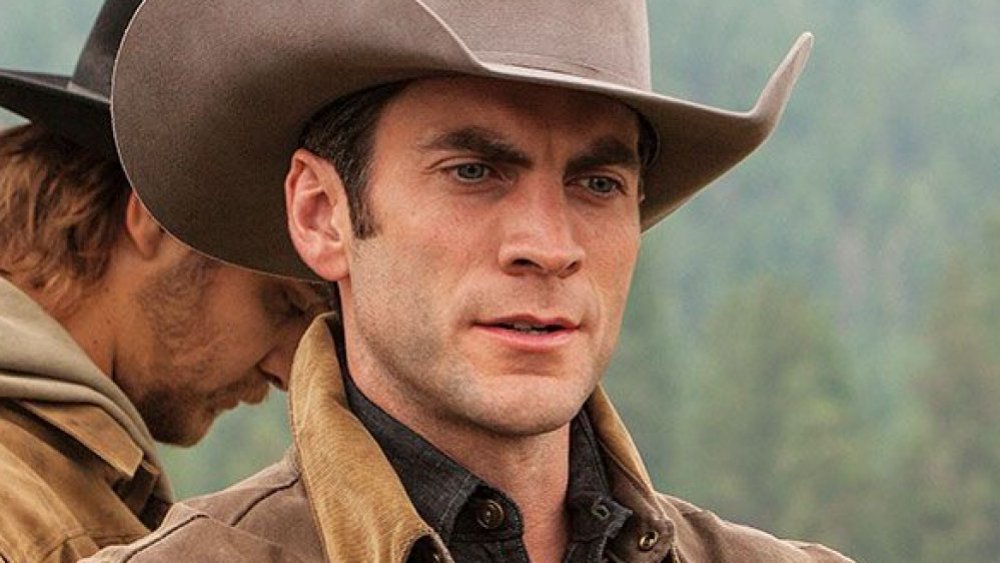 Paramount Network
As Yellowstone season 3 nears its final hour, much hangs in the balance for John Dutton (Kevin Costner) and his troubled clan. While many of these dangling plot threads seem inevitably destined for a bloody resolution in the season finale, there's at least one open point dating back to season 2 that has yet to be satisfactorily addressed.
Back before Jamie (Wes Bentley) slithered into the attorney general's office by way of a crony appointment, the least popular Dutton pitched a half-cocked effort to pursue public service the old-fashioned way: by election. Despite his father's misgivings — and open opposition — Jamie tried to run for the office of attorney general in season 2 with the support of Governor Perry (Wendy Moniz-Grillo). To help the political neophyte, Perry hired veteran campaign staffer Christina (Katherine Cunningham) to run Jamie's campaign. In an extra-sleazy bit of political engineering, Christina also managed to slide into Jamie's bed, since bachelorhood is apparently a bad look in Montana politics.
Christina ultimately dumps Jamie after he folds up the campaign to go crawling back to his father for forgiveness. In that moment, Jamie reveals himself to be a weak man, overly dependent on daddy's credit card. Without John, Jamie is nothing — and certainly not good enough for Christina. Unfortunately, as we discover later in the season, Jamie left Christina with an enduring token of their brief fling: an unborn child.
Taylor Sheridan and John Linson's popular neo-Western has never shied away from soapy plot twists, but Jamie's surprise pregnancy is undeniably the soapiest, and even though season 3 hasn't addressed the issue head-on, the writers have found a roundabout way to complicate it.
What does the revelation of Jamie's adoption mean for his child?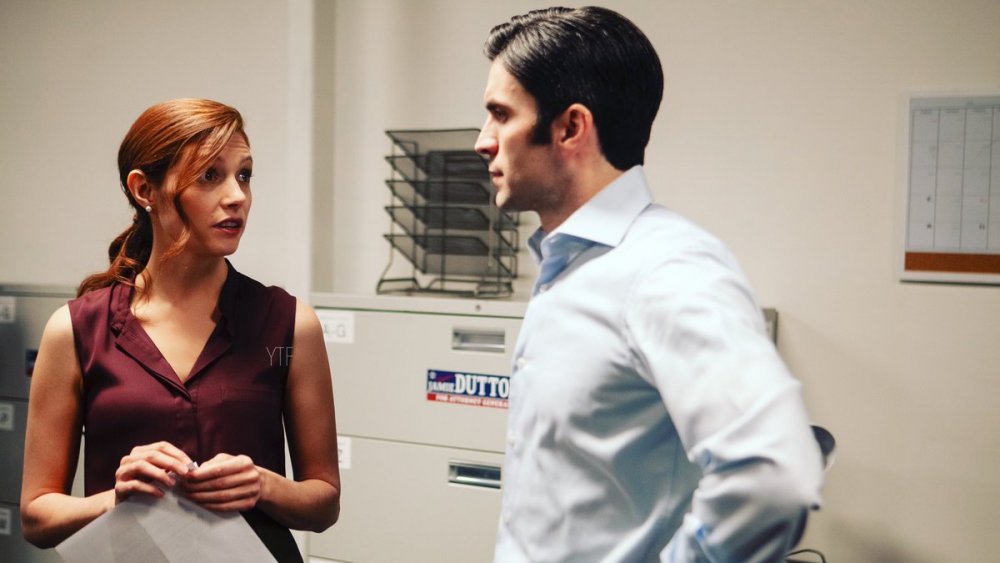 Paramount Network
Jamie's impending fatherhood is one of the most significant open questions on Yellowstone. It's no secret that the rest of the family has a complicated relationship with the clan's most educated member. Sister Beth (Kelly Reilly) openly despises her older brother, and father John's silence spoke volumes in season 2, when he all but admitted he didn't love Jamie the same as the rest of his children. That all may change with the revelation of Christina's pregnancy, however.
If there's one motivation that defines John Dutton, it's an obsession with his legacy. The preservation of his massive estate for his progeny to hold in perpetuity is just about the only thing that gets him out of bed in the morning. The future has always troubled John, since his own kids seem ill-equipped to carry on the complicated — often criminal — operations of the family ranch, and the only grandkid he has is Kayce's (Luke Grimes) son Tate (Brecken Merrill). By John's own admission, Tate can't run the Yellowstone Ranch on his own. This anxiety was always somewhat mitigated by the hope that Beth might some day reproduce with surrogate son Rip Wheeler (Cole Hauser), but now that Beth has confessed her own infertility to her father, all hope for a new generation of Duttons seems lost.
What John doesn't know is that his least favorite son may be about to provide the heir he's been waiting for. Will that change John's disposition toward Jamie? Will he welcome this new child into the fold, the same way he did with Tate? Will Christina even allow her child to come anywhere near the Yellowstone?
Then there's the issue of Jamie's adoption, recently revealed. Per John's emotional lecture earlier in season 3, he will always consider Jamie a son no matter what Jamie decides to consider him. Will that assumed paternity extend to Jamie's spawn? Those are a lot of open questions for one unborn kid to reckon with. 
The season 3 finale of Yellowstone airs Sunday, August 23 on the Paramount Network.