The One Thing Fans Are So Happy Isn't In The Haunting Of Bly Manor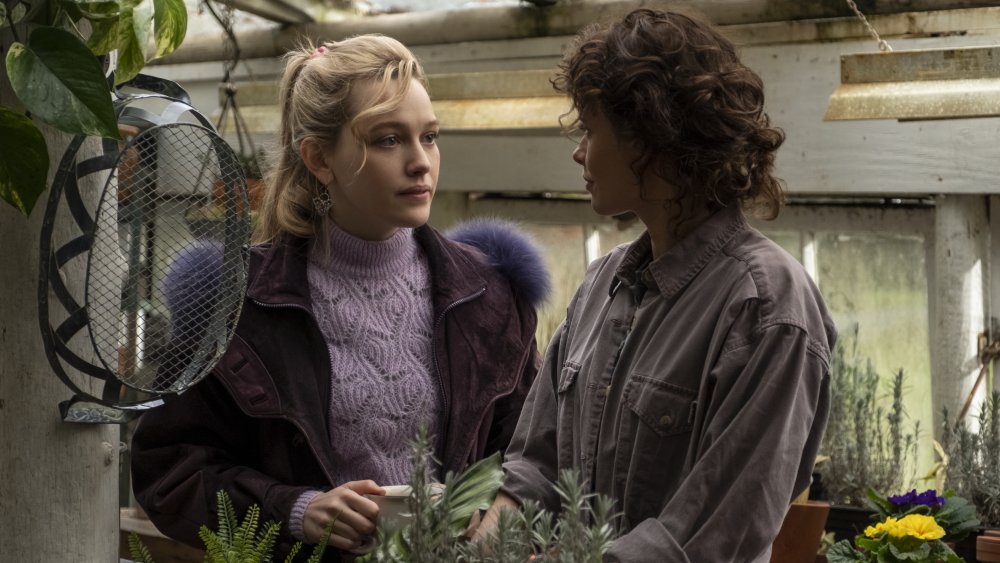 Eike Schroter/Netflix
Netflix's The Haunting of Bly Manor, the second season of the streamer's renowned horror anthology series created by Mike Flanagan, is loved by both critics and audiences. Based on Henry James' novella The Turn of the Screw, about a governess watching over two young children who begins to think they're being haunted, the show recounts a similar story about governess Dani (Victoria Pedretti), who flees grief from a personal loss with a new job in England.
While it's set in the 1980s, the show is surprisingly modern, for a variety of reasons. Just like the previous installment, The Haunting of Hill House, Bly Manor explores grief and loss in different ways, with the ghosts, dolls, and other hauntings all serving as metaphors for very real hardships. Bly Manor is dark and scary, but at the center of it all is a beautiful love story, one with which fans are obsessed. As viewers break down what makes it so great, there's one thing people are happy isn't in The Haunting of Bly Manor, and it might surprise you.
Warning: Spoilers for The Haunting of Bly Manor are ahead.
There's no bigotry in Bly Manor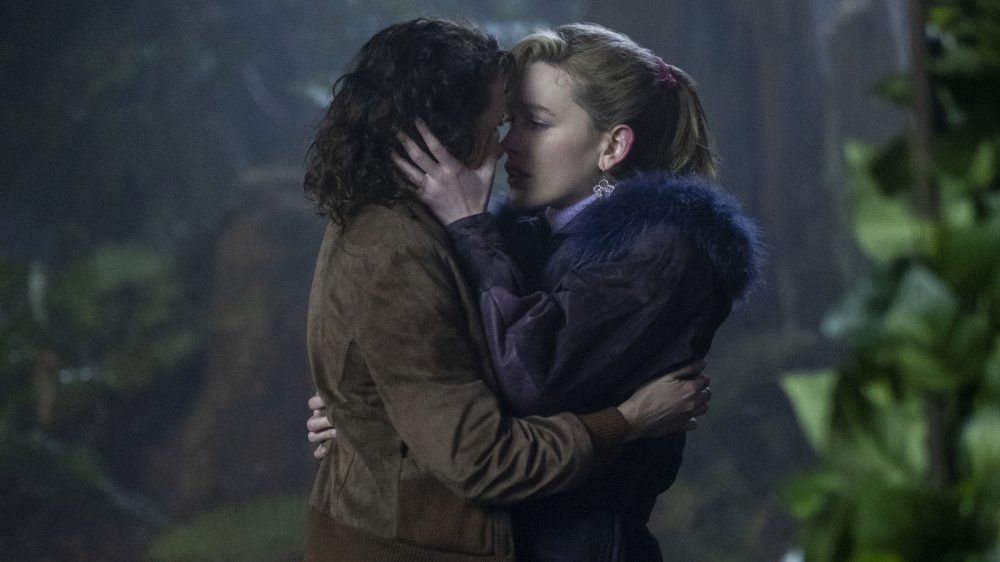 Eike Schroter/Netflix
Despite the setting and the fact that the central love story is between two women — Dani and the gardener at Bly Manor, Jamie (Amelia Eve) — The Haunting of Bly Manor never resorts to using the stereotypical obstacle of homophobia in the plot. In a Reddit thread, user u/Salty_Place shared why they were so happy this wasn't included, saying, "There are ways to tell diverse stories in period pieces without resorting to bigotry." 
The show doesn't outright mention sexuality — or race — in any regard. Commending this fact, u/Salty_Place said, "I hate to say I was slightly surprised, but I was." Even when there are flashbacks of Dani coming to terms with her sexuality, her main issue is dealing with her relationship with Edmund O'Mara (Roby Attal), her ex-fiancé who was killed after being hit by a truck.
It's clear that many other fans agree. U/Brandamn3000 commented that "it's like they took a page out of the Schitt's Creek book of how to write minorities." Many others spoke about how the show doesn't feel the need to justify these choices, both within the story and to viewers. In fact, the queer love story was a complete surprise to audiences, with no word of it before Bly Manor premiered. In the story, the first meeting between Dani and Jamie is just as subtle, and the show alludes to the naturalness of their relationship. They don't even introduce themselves to one another, with Jamie treating Dani "as if she'd always been there," and Dani feeling the same instant connection.
Period pieces usually explore similarly diverse stories through prejudice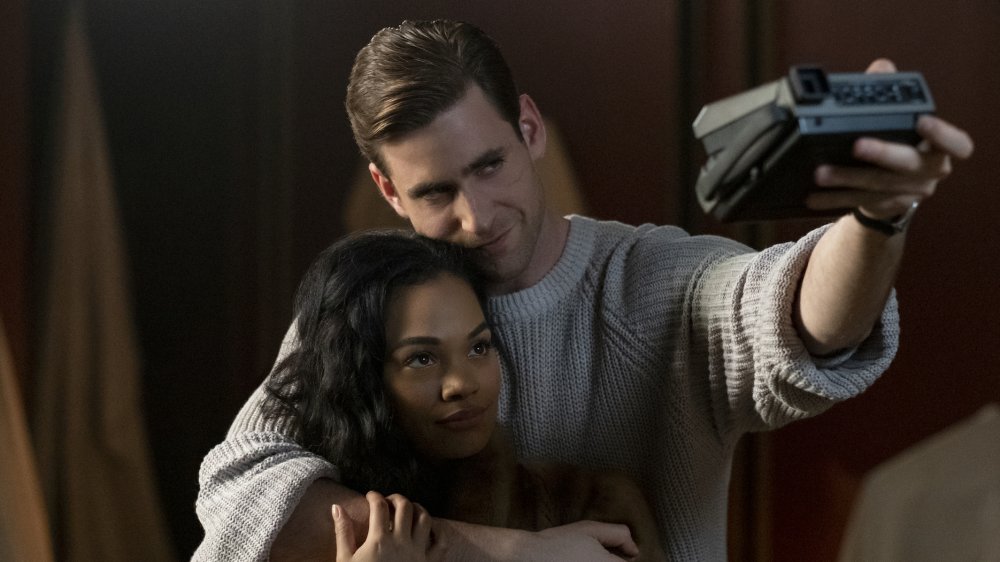 Eike Schroter/Netflix
While Dani and Jamie's love story is definitely the centerpiece of Bly Manor, the main cast is quite diverse: London-born British-Indian actor Rahul Kohli plays Owen Sharma, and two British actresses of color, T'Nia Miller and Tahirah Sharif, portray Hannah Grose and Rebecca Jessel, respectively. Just like with homophobia, Bly Manor could've easily resorted to including racism and prejudice as central aspects of its storyline, but it didn't. 
On Reddit, u/Salty_Place referenced the troubled character of Peter Quint (Oliver Jackson-Cohen), who does quite a few bad things throughout the season. No matter how dark he got, however, Peter never once utilized cliché prejudices to attack the other characters. One of the only similar topics Bly Manor explores is classism, mainly through the differences in experiences and social standing between characters like Peter and Henry Wingrave (Henry Thomas), the wealthy uncle of the two children Dani looks after. 
In a story about people and ghosts stuck in a massive manor, it makes perfect sense that there would be a separation between the characters and the outside world, along with all of its stereotypical issues. Even though it's well-known that racism, homophobia, and other prejudices were rampant in the '80s — and unfortunately carry on today — just because characters are queer or of color doesn't mean prejudices against those characteristics must be a defining part of their story. The Haunting of Bly Manor proves that.