Why Miss Jessel From The Haunting Of Bly Manor Looks So Familiar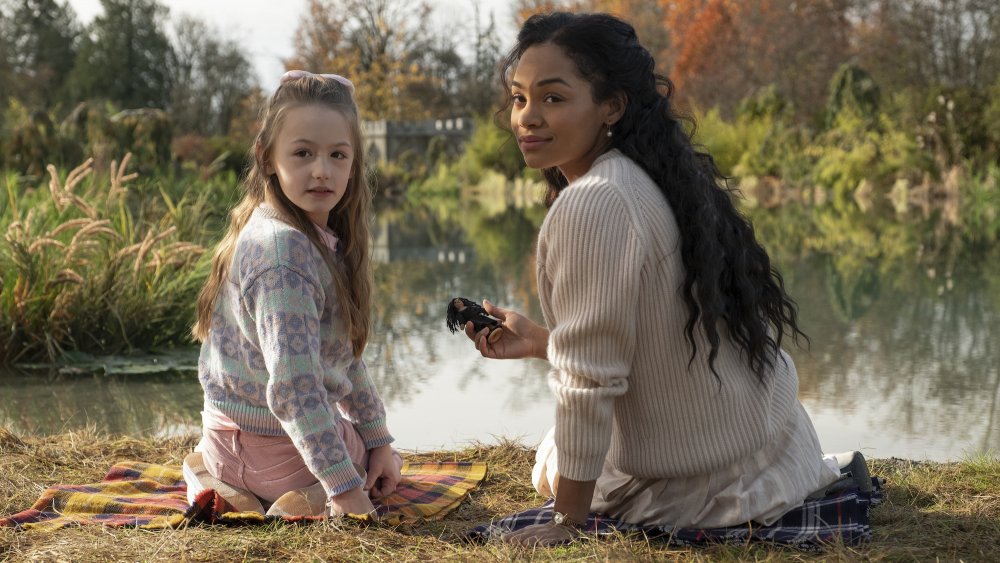 Netflix
Netflix's second season of Mike Flanagan's terrifying horror anthology series, The Haunting of Bly Manor, is finally here, and critics are raving about it. The new season tells a completely different story than the first, and it's based on the famous novella The Turn of the Screw by Henry James. The original story was published in 1898 in Collier's Weekly, and is about a governess hired to take care of two kids after their parents die. As she lives with the children and watches over them, various aspects of their behavior and the remote house lead her to believe they are being haunted by ghosts. At first glance, Bly Manor appears to follow that story, but be prepared for many unique twists and turns. 
Though it's not a direct continuation of the first season, The Haunting of Hill House, many of the same actors are returning in new roles a la another famous horror anthology series, and there are a lot of the same themes at play. You will be sure to recognize actors like Victoria Pedretti and Henry Thomas from their roles of Nell and Hugh in season 1, but there are also new additions to the cast that might be familiar to you for other reasons extrinsic to the series. 
One actress joining the cast of Bly Manor, Tahirah Sharif, plays Miss Jessel, the children's previous governess who died by suicide unexpectedly. English actress Sharif has been in the game for quite a while, and it's not even her first time on Netflix. Think you recognize her? You're probably right.
Tahirah Sharif was a regular on long-running British dramas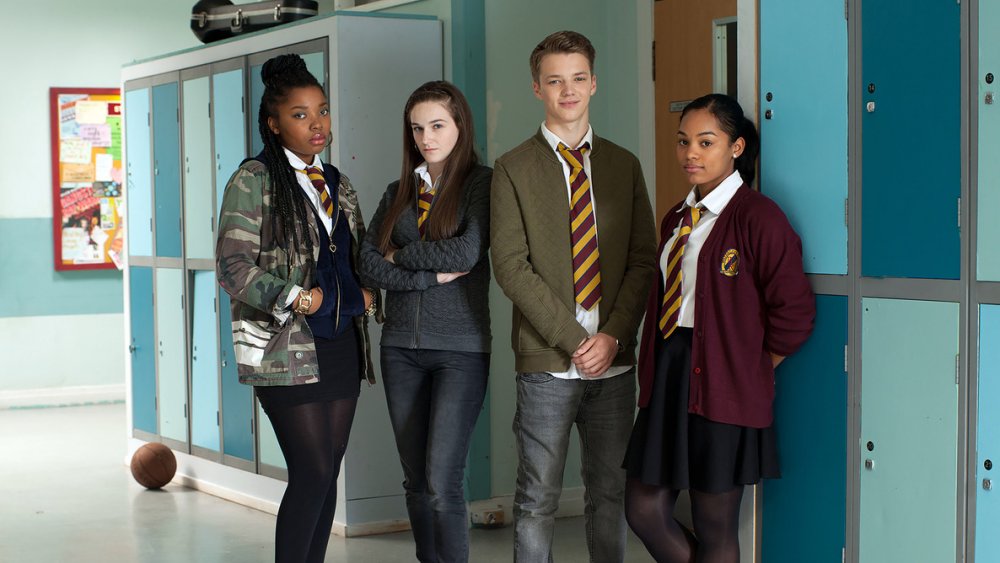 BBC
If you're a fan of British procedurals or dramas, there's a big chance you've seen Sharif in one of them. Most recently, Sharif was on the tenth and final season of Waterloo Road, a BBC series centered around the staff and students at a school in the Scottish town of Grenock. The show ran for exactly 200 episodes, and in them Sharif plays a student named Connie Norton who begins a romance with fellow student Lenny Brown (Joe Slater).
Sharif also appeared on Casualty, a medical drama about the lives of doctors and patients at the fictional hospital called Holby General. The show began airing in 1986 and is still going strong. In it, Sharif plays Ella Ashford, daughter of recurring character Martin "Ash" Ashford. Ella gets into trouble with stealing, alcohol, and drugs — the real teenage trifecta. Though her father tries to help her, she's arrested after stealing a bunch of ketamine from him to use with her friends.
Tahirah Sharif plays Melissa in Netflix's A Christmas Prince trilogy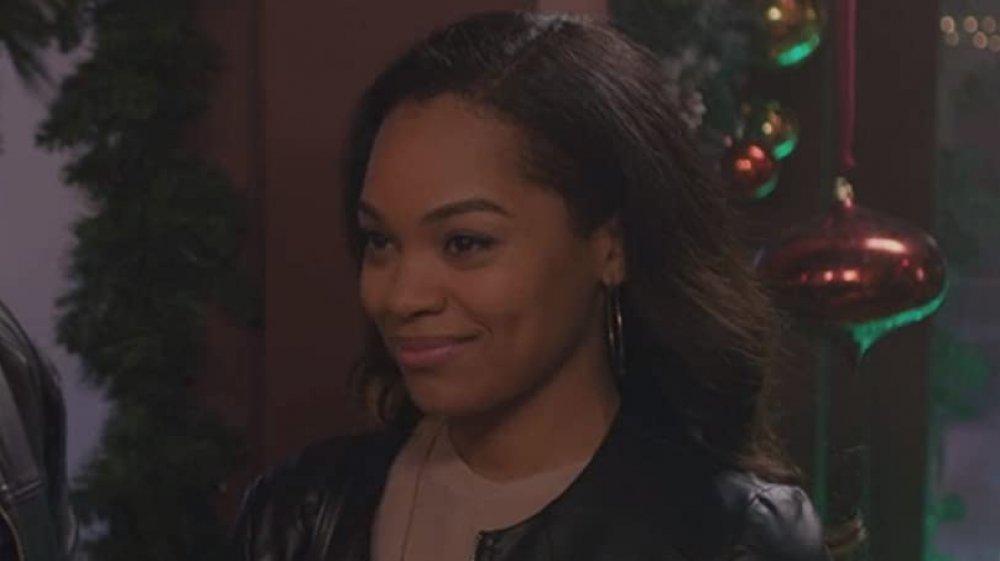 Netflix
As for Sharif's previous role on Netflix, she plays the close friend and coworker of Amber (Rose McIver) in A Christmas Prince and the following movies A Christmas Prince: The Royal Wedding and A Christmas Prince: The Royal Baby (neither film even approaches the family acrimony experienced by actual Christmas princes). Melissa provides support to her friend as she navigates her relationship with the prince, and she comes to visit them at their castle in Aldovia in the third movie, The Royal Baby.
Melissa has the biggest storyline in the third film, as she becomes romantically involved with Simon (Theo Devaney), King Richard's cousin. In the first film, Simon schemes to try and get the throne from Richard, but is unsuccessful. In The Royal Baby, he is determined to prove to his cousin and Amber that he's reformed and to not mess up his relationship with Melissa. Informed of his rough past, Melissa is initially distrustful of Simon, but he proves his love and proposes to her, and she says yes.
You should definitely keep an eye out for Sharif in the future, as you'll probably see her in a lot more projects. She already has her next one lined up and in progress: the upcoming horror film Escape the Field, directed by Emerson Moore. She will star alongside other Netflix veterans Jordan Claire Robbins (The Umbrella Academy) and Theo Rossi (Luke Cage), as well as Shane West (Nikita). The movie follows a group of six strangers who wake up together in an empty field. They quickly learn that something's hunting them, and must work together to escape the field and survive.
The movie is currently filming in Toronto, following COVID-19 guidelines. Coming off The Haunting of Bly Manor, the upcoming thriller is sure to be a piece of cake for Sharif, and will likely bring her more recognition and bigger opportunities. Who knows, maybe she'll return to Netflix in a possible third season of Flanagan's popular horror series.